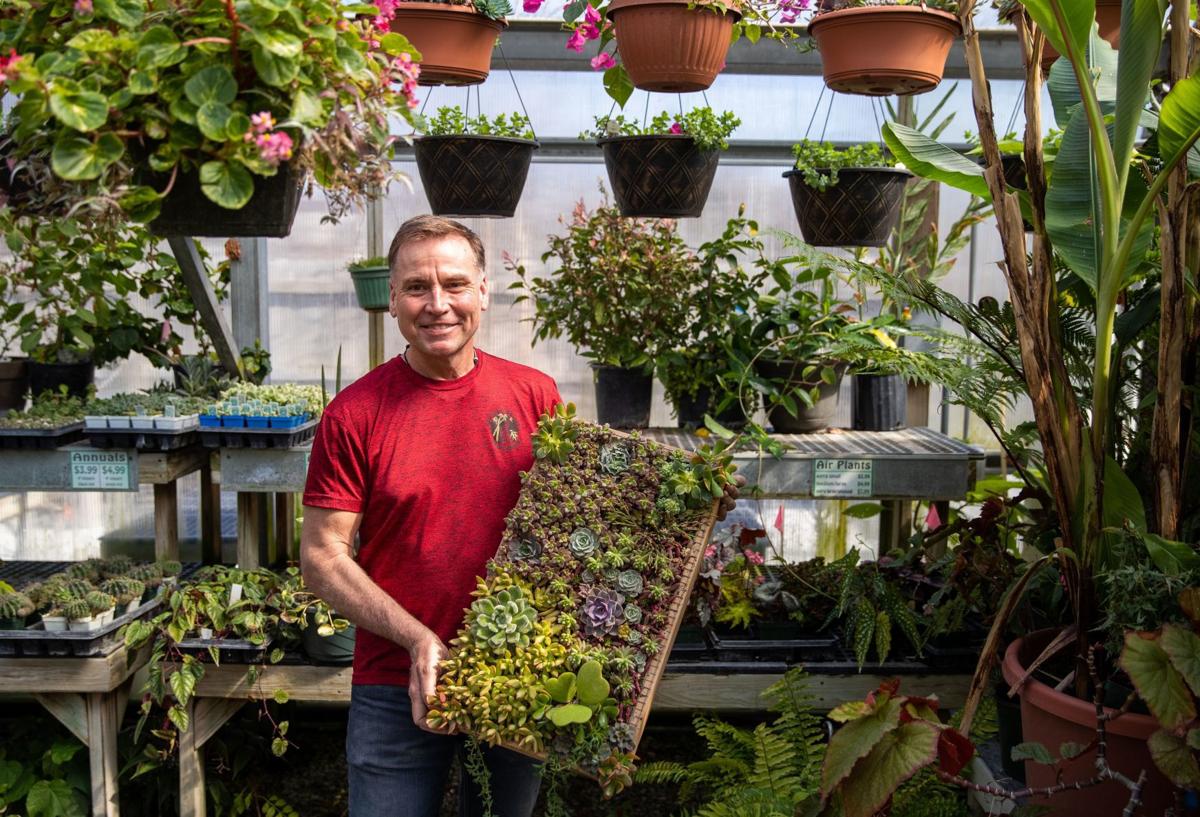 Even as a farm kid growing up in northeastern Nebraska, Ron Harvey liked to cultivate the unusual.
He was the one proudly displaying 85-pound watermelons and monster pumpkins. So Harvey says it's not far-fetched that he owns a greenhouse, Urban Trail Gardens in Lincoln, that specializes in plants you won't find at box stores.
"Instead of corn and alfalfa, I'm growing vegetables and pretty flowers," he said as he took a break from watering.
He has owned his business south of the Haymarket District for about 14 years. At 955 S. Fourth St., it's far from the busy streets of Lincoln, so Harvey describes it as a destination greenhouse.
The property was more affordable and he also likes the quiet atmosphere for customers, the plentiful parking and the garden space. A pond with a waterfall and a stream, fish tanks and colorful vivariums attract even non-buying visitors.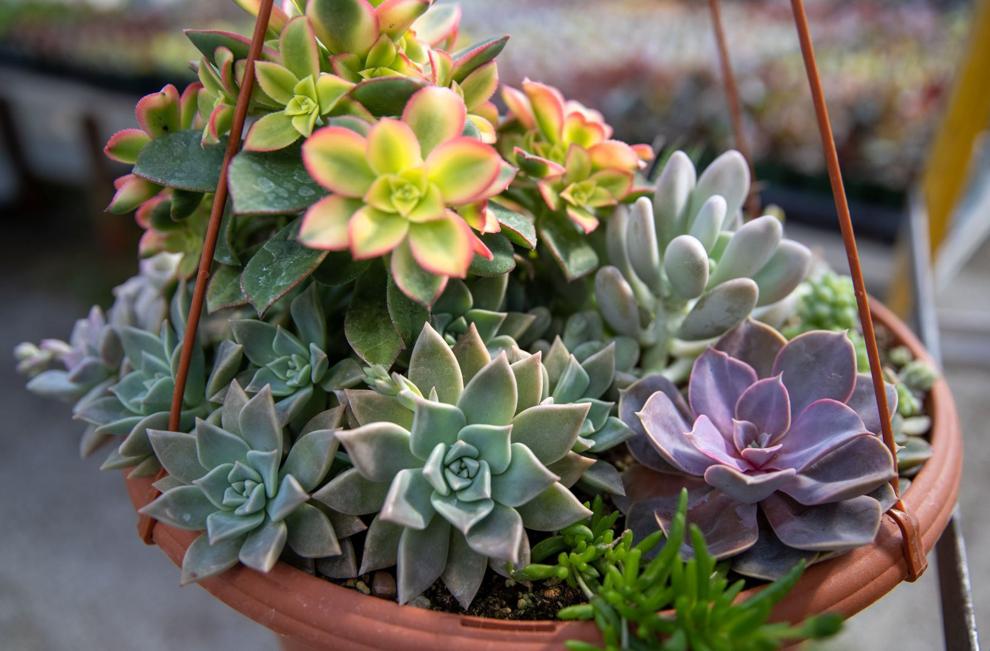 "It's practically like a botanical garden," the 54-year-old says. "In the summer, some people come and treat it like that."
It's hard to resist the merchandise once you arrive, however.
Harvey, ever the farmer, grows all of his inventory, including plants with delicious names like Amaranthus Dreadlocks and Crossandra Orange Marmalade. He sells more than 100 varieties of succulents and 200 to 300 kinds each of perennials, annuals and tropicals.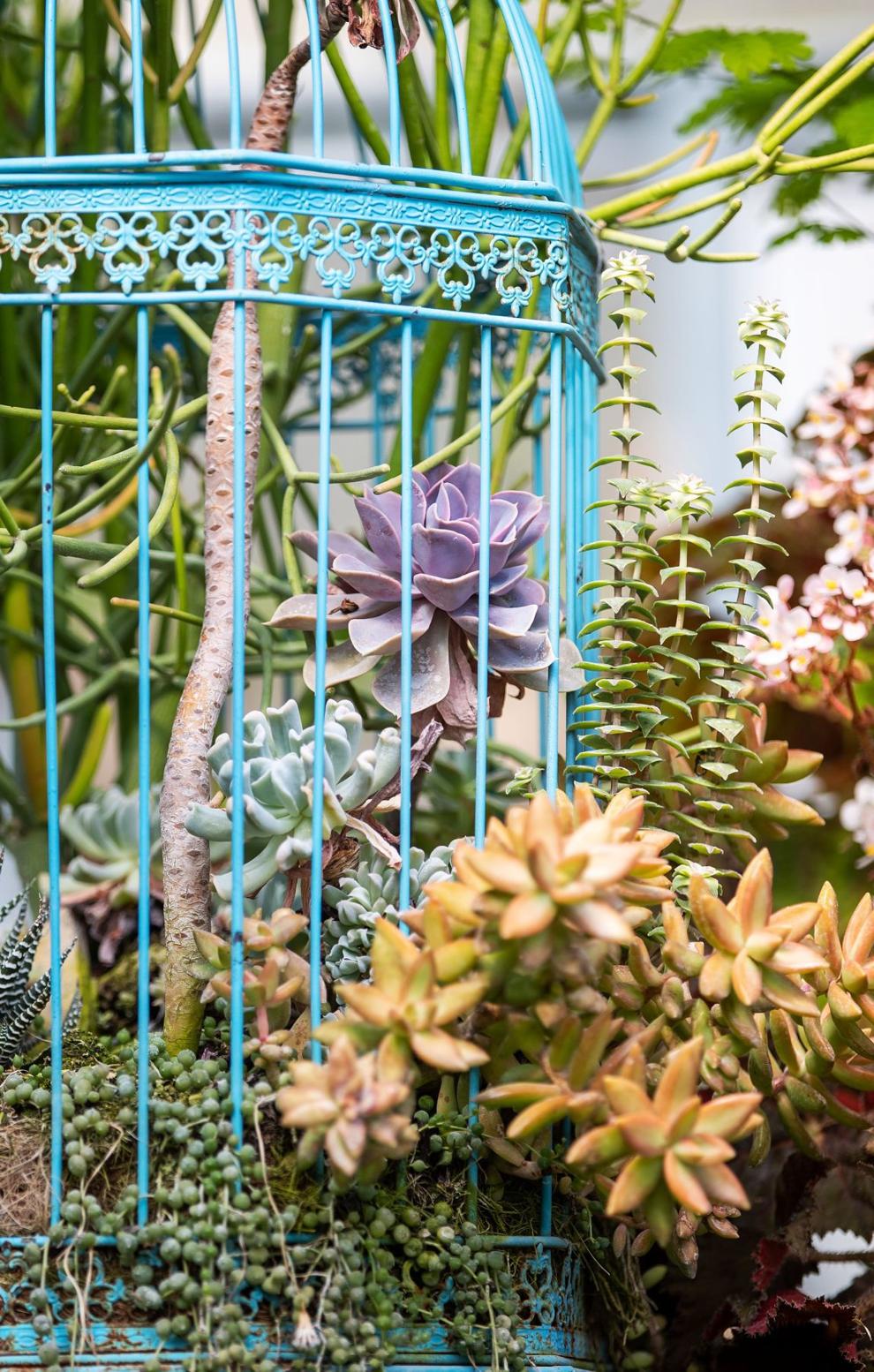 "We need to have those wow plants that get people excited," he says.
It's a nearly year-round job. He starts plants from seeds, cuttings, plugs or bare roots in December and nurtures them until spring and the busy season arrives. It's a seven-days-a-week job until he closes on Oct. 31.
That's his least favorite time of year, when he's cleaning up, getting things organized and scrubbing the greenhouse walls. In the past, he might have traveled during this six weeks or so. But now it just leaves him time to enjoy a few of his favorite TV shows and racquetball.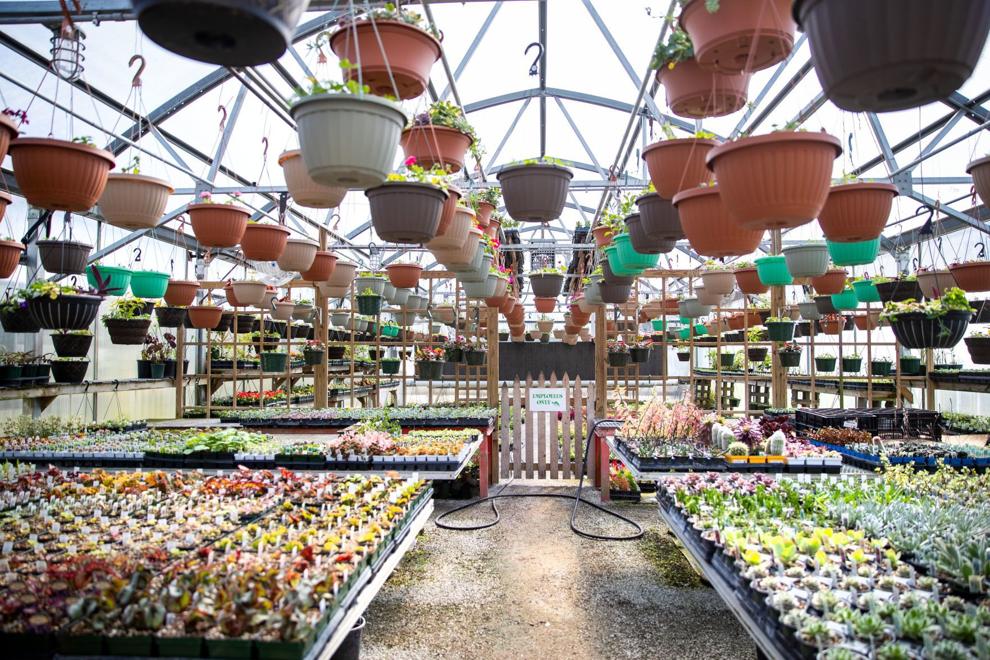 Not that he's complaining. He's always enjoyed the retail side of the business and couldn't wait to open a store of his own.
It's the same reason an athlete loves to play sports, he says. It's a hobby he's always enjoyed and can now make money doing.
"It's fun to see the excitement on our customers' faces when they come in and see some of the beautiful planters we've put together," he says, "or some of the unique plants that we've grown."
On the home front
Harvey still finds time to garden at his current home in southwest Lincoln. There's no sunken garden or pond, but the beds are tidy and easy to maintain.
His best tip for home gardeners: Don't let the weeds get a chance to take over. "It always helps to freshen the mulch each season, covering up any tiny weeds that may have gotten started already."