Growing up in Nebraska and having your birthday fall at the end of January almost always guarantees a frigid day where your celebration could be canceled by a snowstorm. This year, I decided to skip out on Omaha's unpredictable weather and take a birthday trip to the Southwest.
My sister, who lives in California, quickly was onboard for a week of road-tripping through Arizona.
The plan: Hit the big tourist sites like Grand Canyon, Antelope Canyon and Sedona and see what other gems lie in between. We booked two nights in Page, Arizona, and simply went where the road took us after that.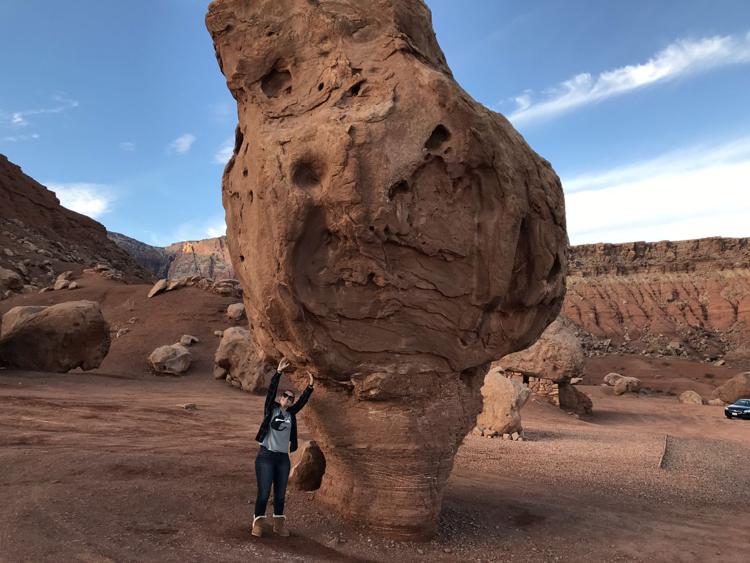 Day 1
Departing from Orange County, California, we were armed with an iPhone full of true crime podcasts to get us through the eight hours in the desert, where cellular service can be spotty.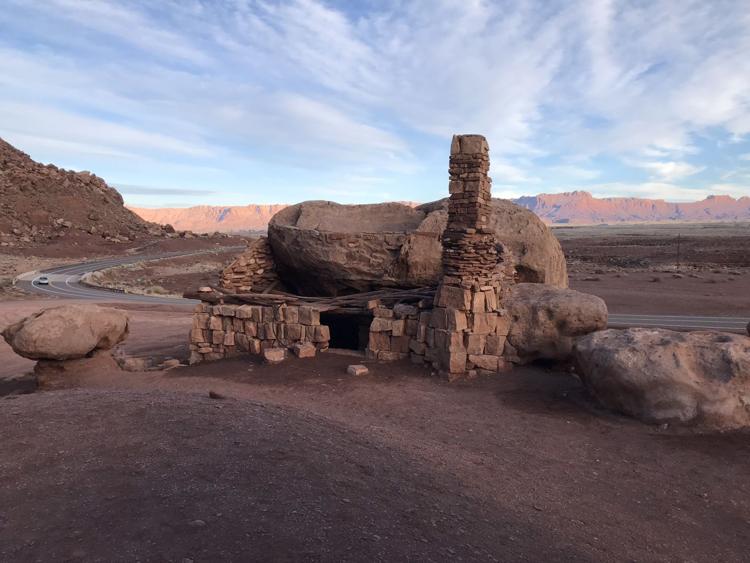 It didn't take long for us to divert from our original route for a longer drive down Arizona Highway 89A by the Vermillion Cliffs National Monument, a stunning wall of red rock. Along the roadside there's an old establishment called the Cliff Dwellers where abandoned houses made of stone sit alongside rocks balanced in peculiar formations.
Day 2
We started the day at Antelope Canyon near Page. You can't see this stunning canyon without a guided tour so make sure to book ahead. For Instagram lovers, these tour guides are experts at getting the perfect selfies and even know the exact photo settings on your iPhone.
Another popular tourist spot in the area is Horseshoe Bend. If you have a fear of heights, this is not a place for you. The short hike from the highway takes you to the cliffs where the Colorado River carved through giant red rock. Unlike the Grand Canyon with its guardrails to keep you safe, Horseshoe Bend has no protective features. Tourists can stand right on the edge of steep cliffs to view the river far, far below. It still makes me shudder looking back at the photos of us sitting on the edge with our feet dangling over the side.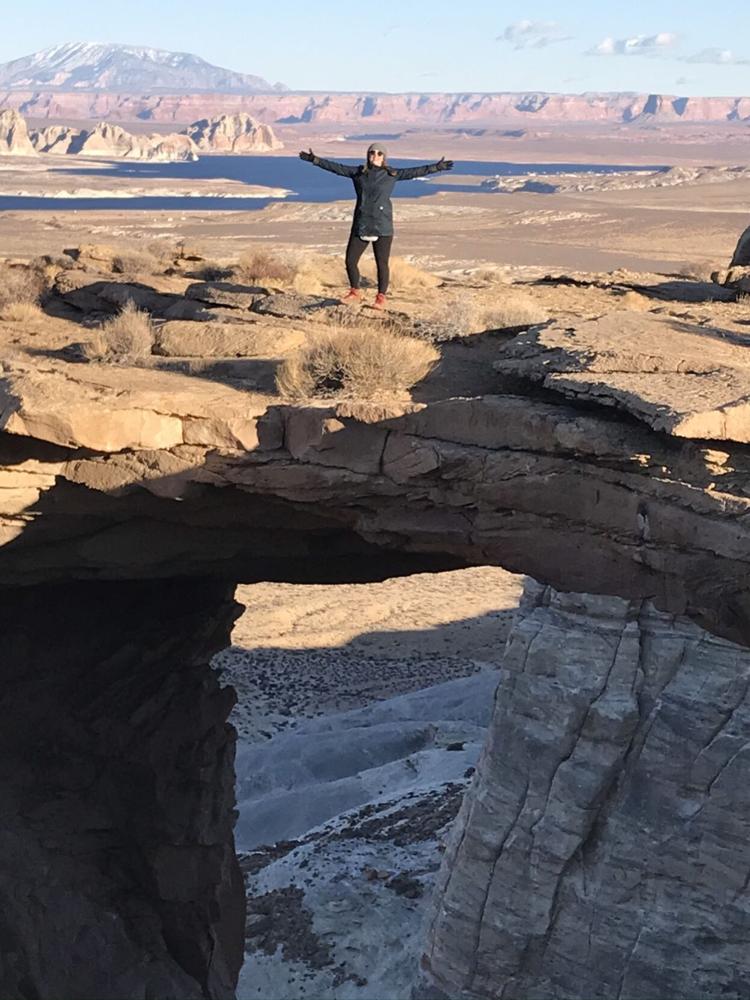 The highlight of our trip came later that afternoon on a hike to Skylight Arch, just across the border in Utah. Finding the trailhead was the hardest part — there are no paved roads, no signs and no parking lots offering a clue. We learned some valuable life lessons in search of the arch. First, a Chevy Malibu is not designed for off-road driving in the desert. Second, Tripadvisor reviews are not 100% reliable — that's why we posted our own a few days later.
Our trusty sedan could only get us so far, so we ended up parked about a mile from the trailhead. Only a faint path from previous hikers helps guide you along this 2.25-mile trek across the rim with fabulous views. And if you're lucky like us, you won't encounter another person on the trail.
At the end of the trail, the floor opens up to reveal a hole with an arch thick enough to walk across for an unforgettable view of Lake Powell in Arizona.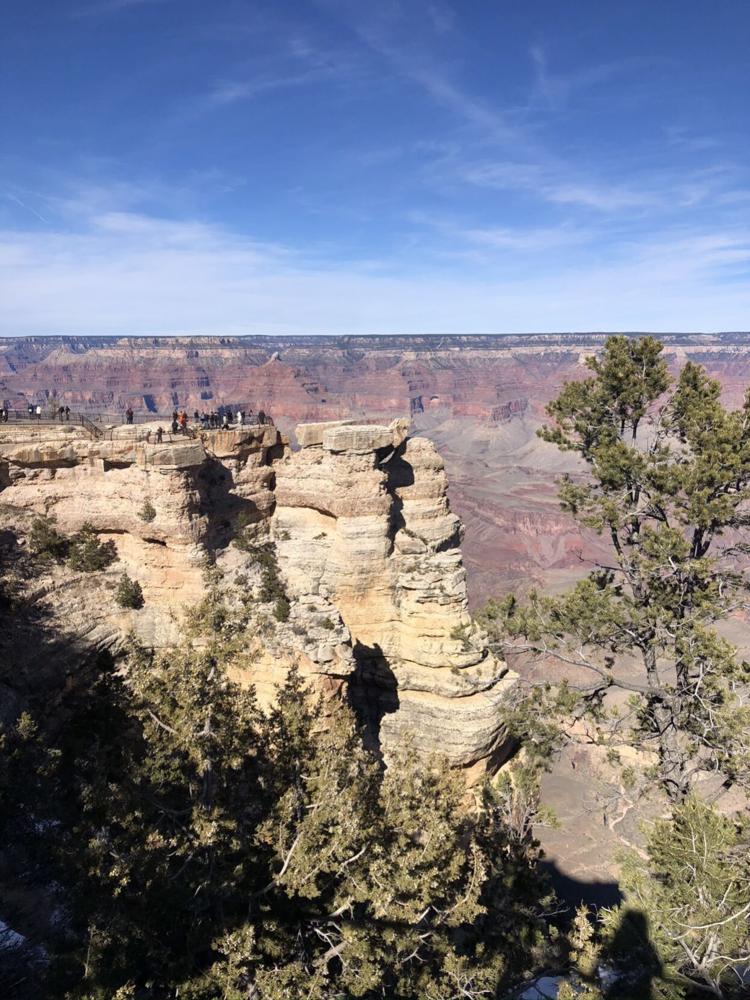 Day 3
Our route took us south to the Grand Canyon. Pictures don't do this place justice; you really have to see it with your own eyes. Though the main reason for our trip to Arizona, we only spent a few hours here before moving west.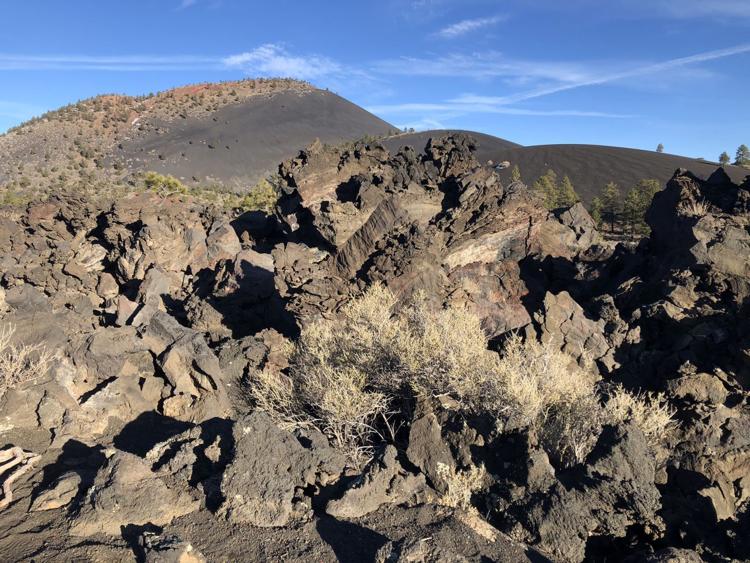 Just north of Flagstaff, a 34-mile scenic loop took us to Sunset Crater Volcano, a national monument with hiking trails that weave through black ash and lava that devastated the region about 900 years ago. Some of the paths were iced-over and hard to navigate but that's only to be expected when you hit the park during the cold off-peak season.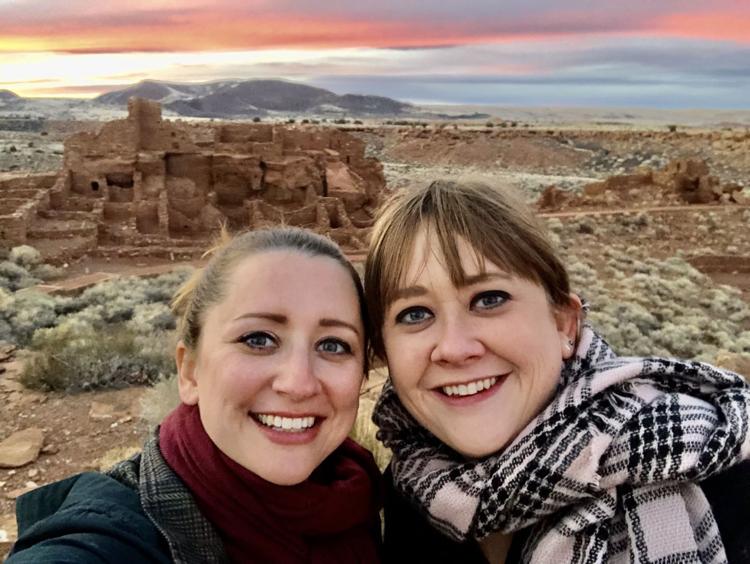 Our drive continued through Wupatki National Monument, a vast landscape of prairie meadows, pine forests and ancient pueblos. Make sure to leave enough time to explore the dozens of preserved stone villages where Native Americans thrived eons ago. The day ended with a stunning sunset across the painted desert.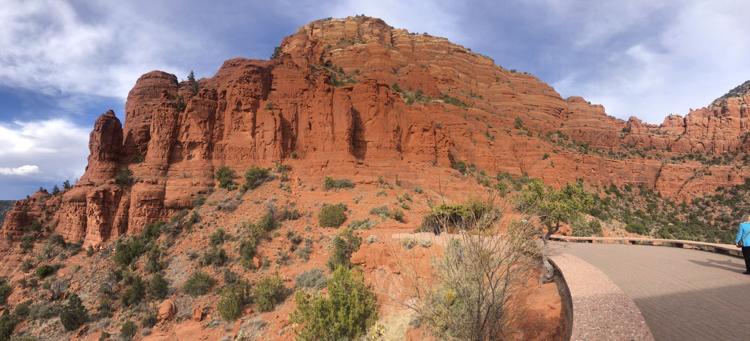 Day 4
Over the mountains from Flagstaff to the glorious red rock formations of Sedona we go! Hiking was our plan for the day, so our first stop was the Sedona Chamber of Commerce Visitors Center. The staff gave excellent recommendations for trails based on level of expertise, length and popularity. We skipped some of the busier trails in favor of quieter paths around the iconic red rocks.
Day 5
The final day of our trip was reserved for the long drive back across the desert to California. Of course, we opted for a slightly longer route that took us north to Las Vegas. Why not hit up the Hoover Dam since we were in the area? The shorter guided tour takes you down inside the dam and gives you just enough history to satisfy the average road-tripper.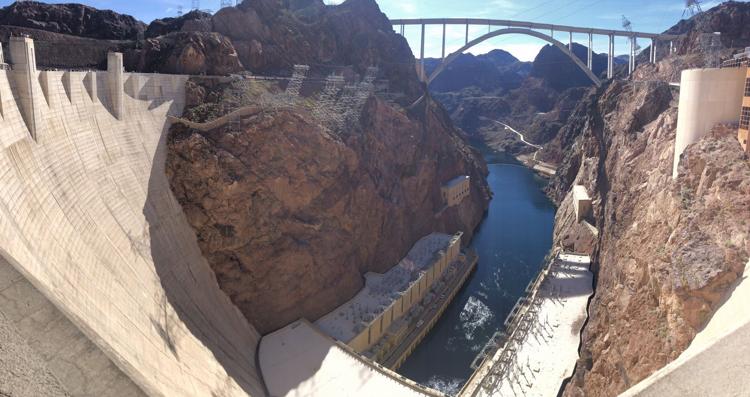 It was a birthday week I won't soon forget. Traveling in off-peak season has its perks: smaller crowds and cheaper hotels. It also has its downfalls: shorter days and cooler weather. And even though I still wore my plaid pink scarf and winter coat for most of our adventures, I didn't need the snow boots and mittens that would have been required if I had celebrated back home in Nebraska.
Omaha World-Herald: Inspired Living
Inspired Living Omaha spotlights home, design, fashion, food, entertaining, design, travel + more.