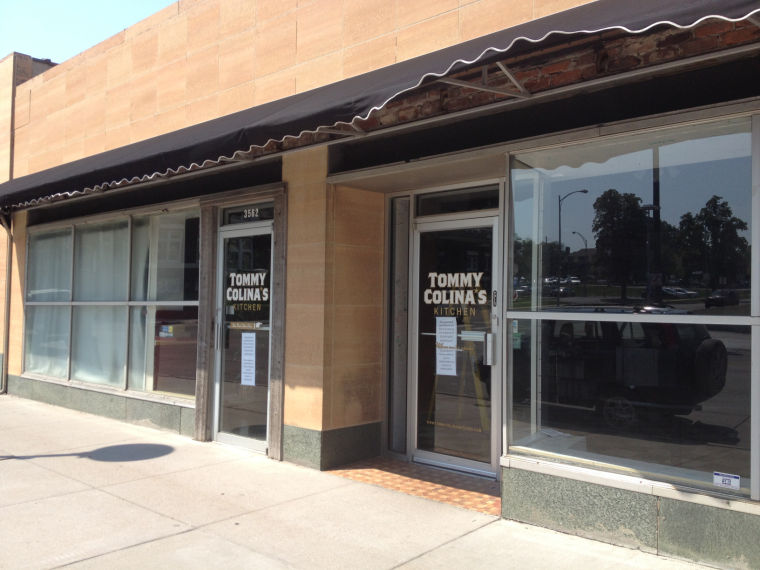 Two more breweries are set to open in Omaha.
Goldenrod Brewing Company will launch early next year at 3562 Farnam St., in the space formerly occupied by Tommy Colina's Kitchen. Just down the street, Scriptown Brewing will move into the two bays at 3922 and 3924 Farnam St. The owners of Scriptown, named for an early Omaha housing development, aim to be open for business in about six months.
Unofficially, the beer community has already begun referring to the area, which is also home to the Crescent Moon Ale House and Sullivan's Bar, as the "Blackstone Beer District."
Tony Thomas, who has worked in several breweries including Upstream in Omaha and Great Divide in Colorado, will open Goldenrod along with Phil Doerr, a longtime member of the South Omaha Brewers homebrewing club. Their wives, Christina Thomas and Bernie Doerr, are also partners in the business.
Goldenrod has been a longtime dream for Thomas, now 37, who wrote a business plan for a brewery when he was a senior in college.
He and his partners signed the lease for the space on Friday and will take possession of the building next month. Renovations to the space, which will include a brewing area, tap room and, eventually, a patio out back, will begin immediately after. In addition to selling beer, they also plan to sell handcrafted sodas made from ingredients such as ginger and local mulberries.
"We're trying not to waste any time," he said.
Four blocks to the west, John Fahrer and Scott Stephens are in the midst of renovating what will soon be Scriptown.
Stephens is one of the owners of Lot 2 and Baxter's in Benson, and Fahrer makes small batches of beer for both restaurants. At both places, Fahrer's brews have been very popular.
"We cannot keep up with the product," Stephens said.
Stephens and Fahrer began discussing plans for a brewery about a year ago and signed the lease on their space earlier this summer. Fahrer, who has been a homebrewer since 1986 and was named the national homebrewer of the year in 1996, can make just about anything. He'll continue to make beer specially for Lot 2 and Baxter's — which won't be available at Scriptown or elsewhere — and to cycle through small batches of a diverse variety of beers at Scriptown. They'll begin with four or six taps, Stephens said, and slowly add more as they get going.
Plans call for a tasting room, brewing area and, eventually, a patio out back.
Goldenrod will have a booth at the Great Nebraska Beer Fest at Shadow Lake Towne Center in Papillion this weekend and will have several beers available for tasting. Those include a Belgian-style IPA, a sour ale and a saison.