It ended up being one of the best Christmases ever for Omaha's favorite Santa.
Lynn Hendrix didn't get to man his usual post at Regency Court after contracting COVID-19. Jackie, his wife of 57 years, died in June and he was diagnosed with prostate cancer around the same time.
The family requested that families who had visited Mr. and Mrs. Claus over the years cheer him up with a card.
His son, Chip Hendrix, said the response has been amazing and heartwarming.
"There must be over 1,000 cards,'' he said. "It's humbling to see all the love that has been returned to our dad and all the pictures people included with years of their kids coming to see him.''
Cards have arrived from several states, from as far away as Maine and Hawaii. Some included funds to help with medical bills. One package had a blanket with a picture of the couple dressed in their Christmas finery.
Chip Hendrix said the cards have lifted his dad's spirits and helped with his recovery.
"He's doing great and getting better everyday,'' he said. "It's helped our whole family.''
Although his father has returned home, cards can still be sent to Papillion Manor, 610 S. Polk St., Omaha, NE 68046.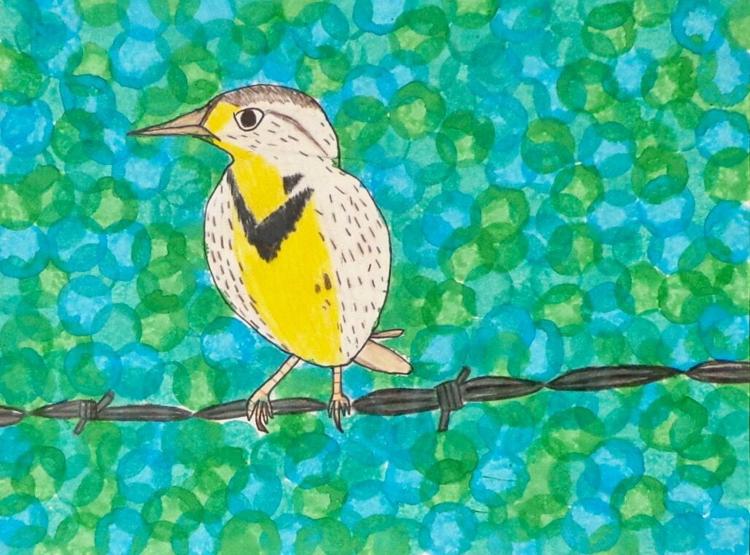 Audubon Art Contest
The Audubon Society of Omaha student art contest and show is going virtual this year.
Students in kindergarten through 12th grade are invited to create a drawing of a Midwest bird or endangered species, take a photo of the work and then submit it to the group's website.
Instead of the usual exhibition at Creighton University, drawings will be displayed on the organization's website beginning April 5, said Chairman Virginia Stauffer. Prizes will be awarded in various age categories.
The group has been holding the art contest for at least 25 years. Three hundred to 500 students usually submit a drawing and all receive acknowledgment of their participation.
"Everybody gets a little encouragement and a little bit of happy,'' said Stauffer, who has taken over from longtime Chairman Jackie Scholar.
Students should submit their work between Feb. 15 and March 1. For more information, go to audubon-omaha.org and click the special events tab.
Joslyn Castle Home Tour
The Historic Home Tour has been an annual tradition at Joslyn Castle.
In past years, attendees walked through several selected historic houses in the Midtown Omaha area, guided by the owners. Rather than cancel because of the pandemic, the Joslyn Castle Guild decided to adapt the event to an online format and expand the locations of the homes.
Joslyn Castle, Brandeis Mansion, Chiodo Palace and the Farnsworth Home will be featured. In the one-hour video tour produced by Torchwerks and streamed on Veeps.com, attendees will learn about each house's history and design.
Tickets are $20. The tour will be viewable on-demand until March 30. All proceeds will support the preservation of Joslyn Castle.
---
Our best Omaha staff photos of 2020