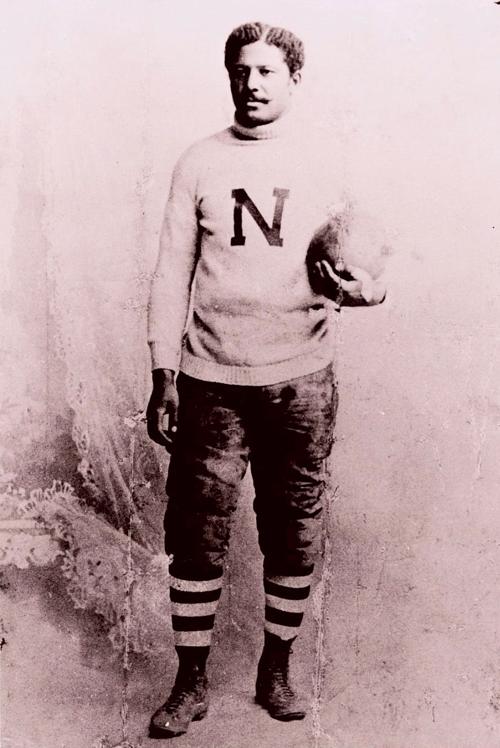 Black families began to settle in Nebraska in the late 19th and early 20th centuries. According to "In Their Own Image: Artifacts from the Great Plains Black History Museum," many were seeking homesteads to farm.
Rudy Smith, board member of the Great Plains Black History Museum, said one of the first families to settle in Nebraska was the Speese family, successful farmers. They lived in Seward and would eventually settle in Custer County. In county records, the family was listed as white.
"They didn't want any attacks from the Ku Klux Klan that was roaming the area," Smith said.
» Omaha's oldest black church, St. John A.M.E., was founded in 1865. It is now located at 2402 N. 22nd St., where it moved in 1921.
» In 1889, Silas Robbins becamse the first black lawyer to be admitted to the Nebraska bar.
» George Flippin joined the University of Nebraska football team as its first black player in 1891.
» Matthew Ricketts was the first African-American to graduate from the Omaha Medical College, today known as the University of Nebraska Medical Center. He served as the school's custodian
and attended medical school at the same time. Ricketts became the first African-American to be elected to the State Legislature in 1892. He was in the Nebraska House of Representatives for two terms.
» Black firefighters in Omaha served in a segregated unit beginning in 1895. Hose Company No. 12 was located at 27th and Jones Streets initially and would later move to 30th and Spaulding Streets, where it would be called Hose Company No. 11. Because the firemen were so close to downtown, they responded to most major fires in the 1890s and 1900s.
Sources: The Great Plains Black History Museum, "In Their Own Image: Artifacts From the Great Plains Black History Museum" by Patrick D. Jones and Jared Leighton, the North Omaha History Blog, Adam Fletcher