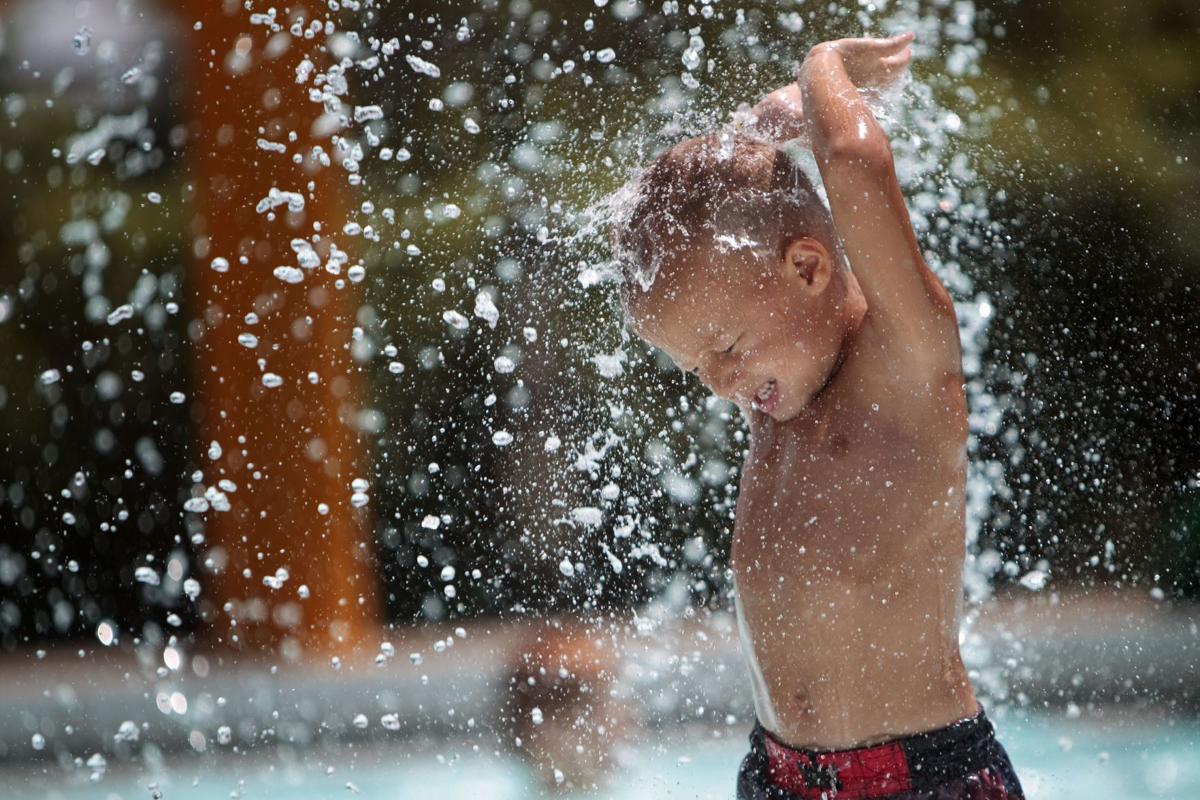 If you need ideas for keeping the kids occupied this summer, here are a dozen rainy day and sunny day options that are easy on the pocketbook.
1. Explore a new subject: Kids can have fun learning about bugs, health and wellness, photography, drawing and more in Varsity Tutors' free online series, "The Love of Learning." www.varsitytutors.com
2. Check out the latest special attraction at the Omaha Children's Museum: "Game On!" features interactive carnival games, life-sized board games, an indoor playground game space, an area highlighting games from around the world and an obstacle course inspired by Super Mario Bros. The exhibit runs through Jan. 2, 2022. Additionally, "Fairytale Land" is open until Sept. 5 and features daily interactive performances with princesses. Family Fun weekends this summer include Poppy's Happiest Weekend, a Trolls-inspired event, June 11-13; a Fairytale Ball on July 23-25; and Catboy, Owelette, and Gekko ... LET'S GO!, a PJ Masks-inspired event Aug. 20-22. The events run from 9 a.m. to 5 p.m. Friday through Sunday.
4. Snag a fish: Join Nebraska Game and Parks for Community Fishing Nights at several local lakes and parks this summer. Look for Nebraska Game and Parks' colorful fishing trailer for rods and reels to borrow, bait and certified fishing instructors ready to help. No experience is necessary. All events are free. All participants age 16 and older need a 2021 fishing permit. outdoornebraska.gov/familyfishing
5. Become a tech wizard: Do Space, a community tech playground, is open from 9 a.m. to 9 p.m. daily, and it's free. Check out the Summer Passport program and the project kits that let kids build and share their technology creations alongside fellow Do Space members. dospace.org
6. Roam a family-friendly museum: In Omaha, there's the Durham Museum, the Joslyn Art Museum, El Museo Latino, the Bemis Center for Contemporary Arts and the Great Plains Black History Museum. The Strategic Air Command & Aerospace Museum is near Ashland. The General Crook House Museum and the Union Pacific Railroad Museum are in Council Bluffs.
7. Explore everything your public library has to offer: There are tons of activities and events this time of year, including storytimes, crafts and learning programs. In addition to the Omaha Public Library locations, there's the Gretna Public Library, the Bellevue Public Library, the La Vista Public Library, Sump Memorial Library in Papillion, Baright Public Library in Ralston and the Plattsmouth Public Library.
8. Go roller skating: You can laugh at each other while you fall down again and again (helmets and knee pads recommended!). Check out Skate City, 1220 S. Fort Crook Road in Bellevue.
9. Burn off some energy at a splash pad or sprayground: Omaha has 11 spraygrounds, parks.cityofomaha.org/pools/spraygrounds. Papillion has three splash pads, www.papillion.org/336/Splash-Pads. In Bellevue, have a ball at Banner Park, 50th and Virginia Streets; Everett Park, adjacent to Betz Road; and Looking Glass Park, 3000 Courtney Drive, opening in late June. Council Bluffs has two splash pads plus one slated to open this summer, www.councilbluffs-ia.gov/2176/Parks. In La Vista, head for Cimarron Splash Park, 7419 S. 101st St.
10. Watch a movie under the stars: Head for Turner Park at Midtown Crossing, 3110 Farnam St., every Monday in June; midtowncrossing.com/events. Spend a Friday evening at Ditmars Orchard & Vineyard in Council Bluffs from June 11 through Aug. 27; facebook.com/ditmarsappleorchard. And catch a Flix at the Chef, courtesy of Dairy Chef, 3223 N. 204th St. in Elkhorn, at dusk June 12, July 10, Aug. 14 and Sept. 11. 13; facebook.com/FlixAtTheChef.
11. Experience an honest-to-goodness drive-in theater: Falconwood Park, 905 Allied Road in Bellevue, has an 18-foot screen, new this season. Movies start at dusk with the gates opening two hours prior. Times will be posted on each individual film. To see a list of dates and movies, check out falconwoodpark.com/drive-in. Also try: Riverwest Park, 233rd Street and West Maple Road; and Quasar Drive-In Theater, 13427 N. 300th St., Valley.
12. Bowl for free: The Kids Bowl Free program is designed by bowling centers to give back to the community and provide a safe, secure and fun way for kids to spend time during the summer. Depending on age, children are eligible to register for two free games each day of the program. Just select your favorite participating bowling center on the website and fill out the registration form. Each week, simply log into your account and print off your free bowling coupons. Shoe rental charges may apply, though some bowling centers offer a summer shoe rental pass. Participating local bowling centers include The Mark, 20902 Cumberland Drive; Maplewood Lanes, 3030 N. 101st St.; Mockingbird Lanes, 4870 S. 96th St.; West Lanes, 151 N. 72nd St.; and Papio Bowl, 204 E. Lincoln St. in Papillion. kidsbowlfree.com