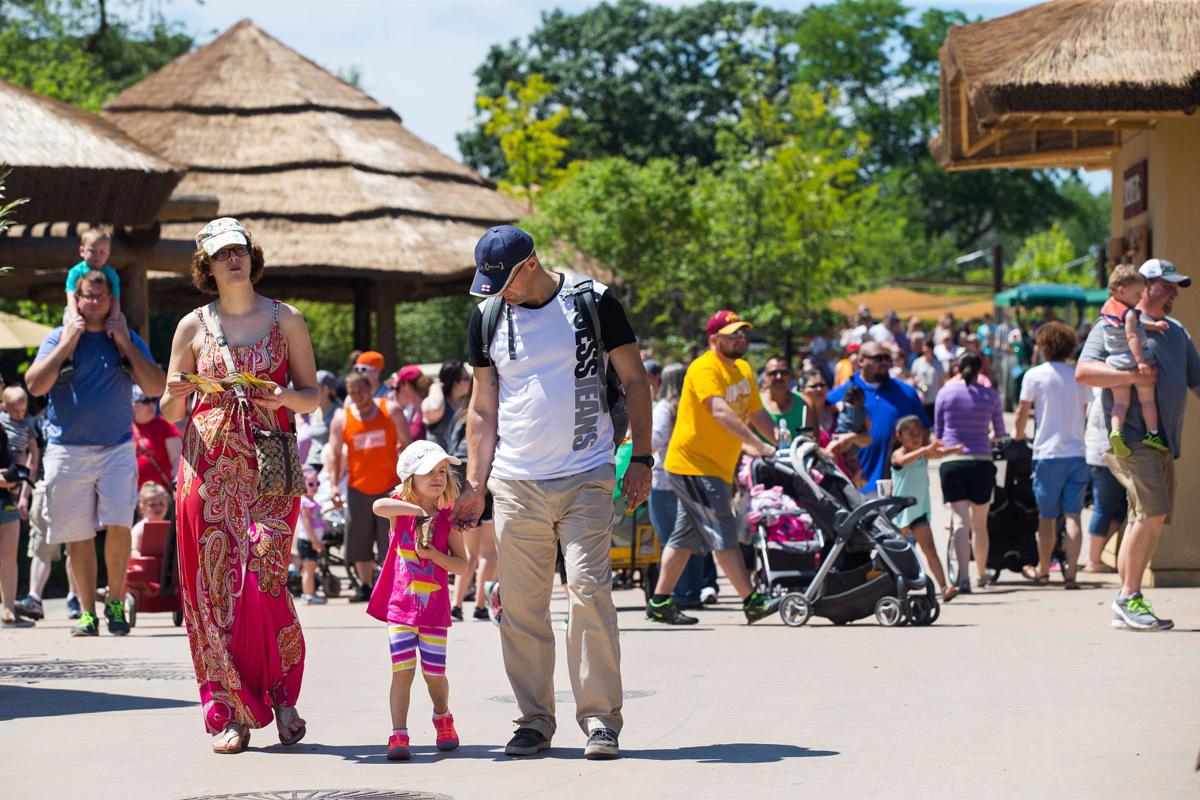 Keeping kids entertained can be expensive – at home and on the road. Annual memberships are one way to experience local attractions multiple times, both saving money and avoiding the dreaded "we must stay here all day to get our money's worth" mentality.
Here we list 12 value-filled family memberships. Unless otherwise noted, all prices are for a 12-month membership for two adults and all children living in the same household.
1. Arbor Day Farm Tree Adventure: See the birthplace of Arbor Day and experience trails, sensory activities, flora and fauna.
Don't miss: Climbing the 50-foot tree house for views above the tree canopy.
Where: 2611 Arbor Ave., Nebraska City, Nebraska
2. Do Space: Use world-class technology, software and printers to learn, explore and create.
Don't miss: The tech activity kits, teaching everything from robotics to programming, and youth programming such as Littles Lab and After School Club. 
Where: 7205 Dodge St., Omaha
3. The Durham Museum: Experience Omaha's history and the world beyond through permanent and traveling exhibitions, many of which are interactive. Housed in the former Union Station, the museum is a Smithsonian affiliate.
Don't miss: The model train and diorama depicting Union Pacific's 1950s train line, the streetcar and a storefront replica of the original Buffett Grocery Store.
Where: 801 S. 10th St., Omaha
4. Fontenelle Forest: Escape to nature on 26 miles of trails, including stroller friendly boardwalks.
Don't miss: Acorn Acres, a nature-inspired play space.
Where: 1111 Bellevue Blvd. North, Bellevue
Cost: $70; reciprocal benefits include free or discounted admission to 170 nature centers listed at www.natctr.org.
5. Golden Arrow Archery Club: Channel Robin Hood or Katniss from the "Hunger Games" with access to an indoor range and a variety of beginner equipment.
Don't miss: Coaching with a certified archery instructor.
Where: 11212 N. 72nd St., Omaha
6. Omaha's Henry Doorly Zoo & Aquarium:  Make friends with the animals at a zoo ranked among the best in the world by international travel sites.
Don't miss: The new Alaskan Adventure splash park and African Grasslands exhibit.
Where: 3701 S. 10th St., Omaha
Cost: $170 for up to six children, ages 20 and younger; reciprocal benefits include free or discounted admission to zoos listed at www.aza.org.
7. Joslyn Art Museum: Immerse your family in breathtaking creativity and world-class art exhibitions.
Don't miss: Themed activity art packs available for loan from the Scott EdTech gallery and Art Works, a 1,500-square-foot space filled with hands-on activity stations.
Where: 2200 Dodge St., Omaha
Cost: $60 for a family membership for two adults and children ages 17 and younger; reciprocal benefits for contributing level members ($150) include free admission at museums and galleries listed at www.museumswest.org and www.narmassociation.org.
8. Lauritzen Gardens: Escape the city in this urban oasis of 100 acres of flowers, shrubs, trees and art.
Don't miss: The Children's Garden, where kids can engage in hands-on gardening, and the Model Train Garden where seven miniature trains thread their way continuously through a natural diorama.
Where: 100 Bancroft St., Omaha
9. Omaha Children's Museum: Your children will have so much fun playing, they won't realize they're actually learning.
Don't miss: The daily science shows with interactive demonstrations.
Where: 500 S. 20th St., Omaha
Price: $139; reciprocal benefits include free or discounted admission to 250 science and technology museums listed at www.astc.org.
10. The Rose Theater: Laugh and cry and experience all the emotions in between at live theater performances produced especially for children.
Don't miss: Meeting the actors after shows to ask questions and get autographs.
Where: 2001 Farnam St., Omaha
Cost: $95 per season for a family of four
11. Spielbound Café: Roll the dice, shuffle the deck and challenge your family to more than 1,500 board games.
Don't miss: Demo days, when volunteers teach visitors new games.
Where: 3229 Harney St., Omaha
12. Strategic Air Command & Aerospace Museum: Explore the history of the Strategic Air Command, America's role in the Cold War and modern aerospace exploration.
Don't miss: "Member Second Saturday" featuring breakfast, an aircraft tour and collectible trading cards for the kids.
Where: 28210 West Park Highway, Ashland, Nebraska