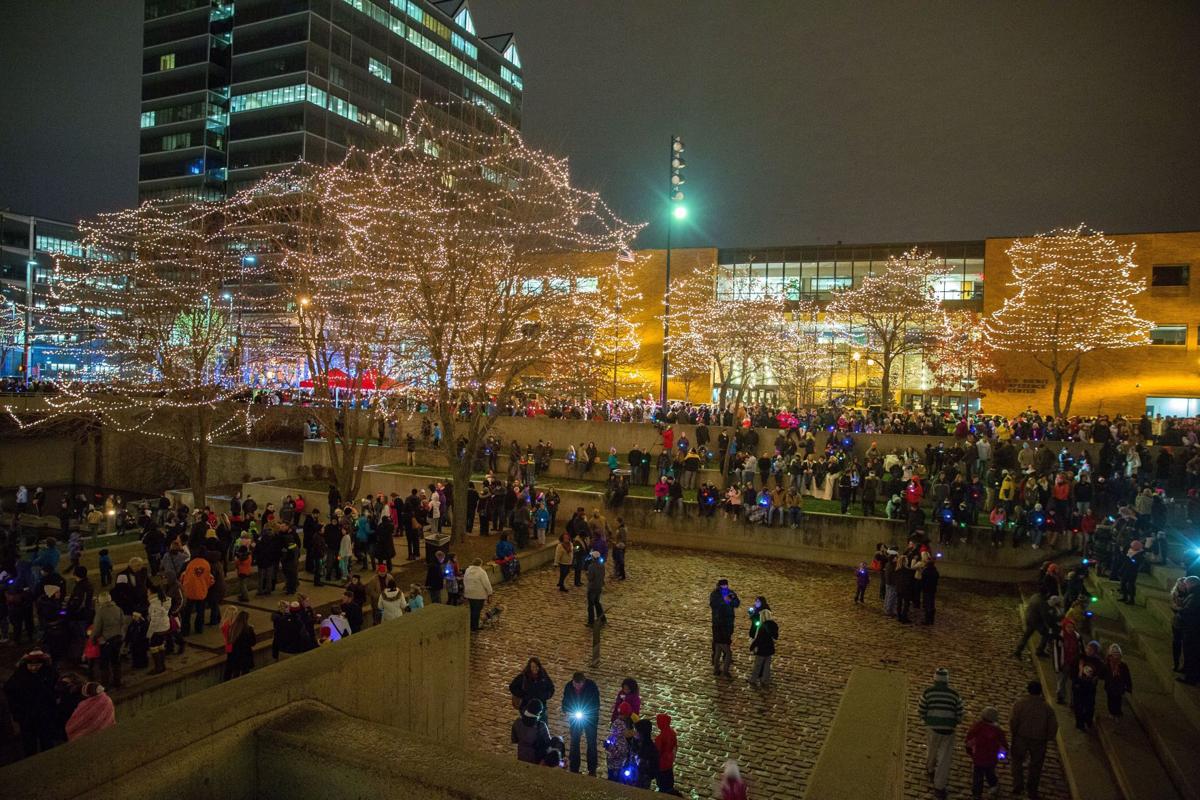 It's November. You know what that means? Thanksgiving!
Thanksgiving is the best holiday. Really! When you think about it, it has all the elements of a perfect holiday — amazing food, family, unique traditions and a parade.
It's always been my favorite, which, apparently, is an unpopular opinion. I've always been big on family and traditions, and having kids makes it all the better.
Here are 13 reasons why Thanksgiving is my favorite holiday — and why it just might become yours, too.
1. Food. The entire holiday revolves around food and, honestly, I can't think of anything better. Plus, the food itself is special. It usually involves recipes passed from generation to generation, and only served on this one particular day. Besides, there's so much variety; there's something for everyone.
2. Macy's Thanksgiving Day Parade. Ever since I was a kid, my favorite thing by far about the holiday is getting up to watch the Macy's parade. I still set my alarm, pour myself some coffee and cozy up on the couch to view the cartoon balloons and Broadway performances. In recent years, my kids have even mocked up a voting system where we select winners for certain categories.
3. The American Kennel Club's National Dog Show. Much like the parade, the kids have turned this into an event as well. Those precious pups have become a permanent staple in our Thanksgiving routine.
4. Everything is closed. I love the fact that everything is closed on Thanksgiving. It makes it all the more special.
5. Family. The whole day is dedicated to family. There is nowhere to be — no work, no school, no extracurricular activities, no grocery shopping and no obligations of any kind. It's just quality time together over a meal. Making family recipes is way more fun when you're cooking with your actual family members.
6. Pie. So much pie. All kinds of pie.
7. Board games. At the end of the night, the adults gather around the table for rounds of ruthless game play and second helpings of pie.
8. It's OK to be a little gluttonous. Today is the one day when it's OK to be a little gluttonous. You can eat as much as you want (no judgement). It's generally acceptable to drink all day. There's no counting calories, no talking about exercise and naps are allowed.
9. Sweatpants. Bring on the Thanksgiving pants! Sweat pants, stretchy pants, yoga pants and, heck, even maternity pants. So long as it has elastic, it's fair game. Thanksgiving is one of those holidays where you can get away with anything.
10. Start of the holiday season. Thanksgiving ushers in the start of the holiday season. Personally, I refuse to acknowledge Christmas before Santa makes his way down 34th Street in New York City. Additionally, every year after dinner we load up the kids, the hot chocolate and watch the Holiday Lights Festival in downtown Omaha. It's just magical.
11. No expectation of gifts. This is where Thanksgiving becomes superior to Christmas (or other holidays where there is an expectation of giving or receiving something). While I love the "holiday season," it has become so commercialized. And while Black Friday kicks off holiday shopping, Thanksgiving itself is relatively non-commercial. So you don't need to worry about finding the perfect gift or spending a ton of money.
12. Leftovers. With our continually growing family, we don't come home with quite as many leftovers as we used to. My husband and I spend Thanksgiving morning cooking up a few of our favorite side dishes so we have leftovers to munch on during the weekend.
13. Giving thanks. Thanksgiving, as its name suggests, is really all about giving thanks. Each year we go around the dinner table and share the things and people we're most thankful for. It's always nice to remind yourself — and others — what matters.
What are you thankful for this year? Do you have fun, unique Thanksgiving traditions? Share yours in the comments.
---
Photos: Thanksgiving in the Omaha area through the years