Spring break is almost here for many schools, which means lots of time for family road trips. 
I've compiled a list of my favorite day trips and short weekend trips from Omaha, as well as longer trips too. So if you're looking to get away this spring break (or even this summer), we've got a ton of great ideas for you below!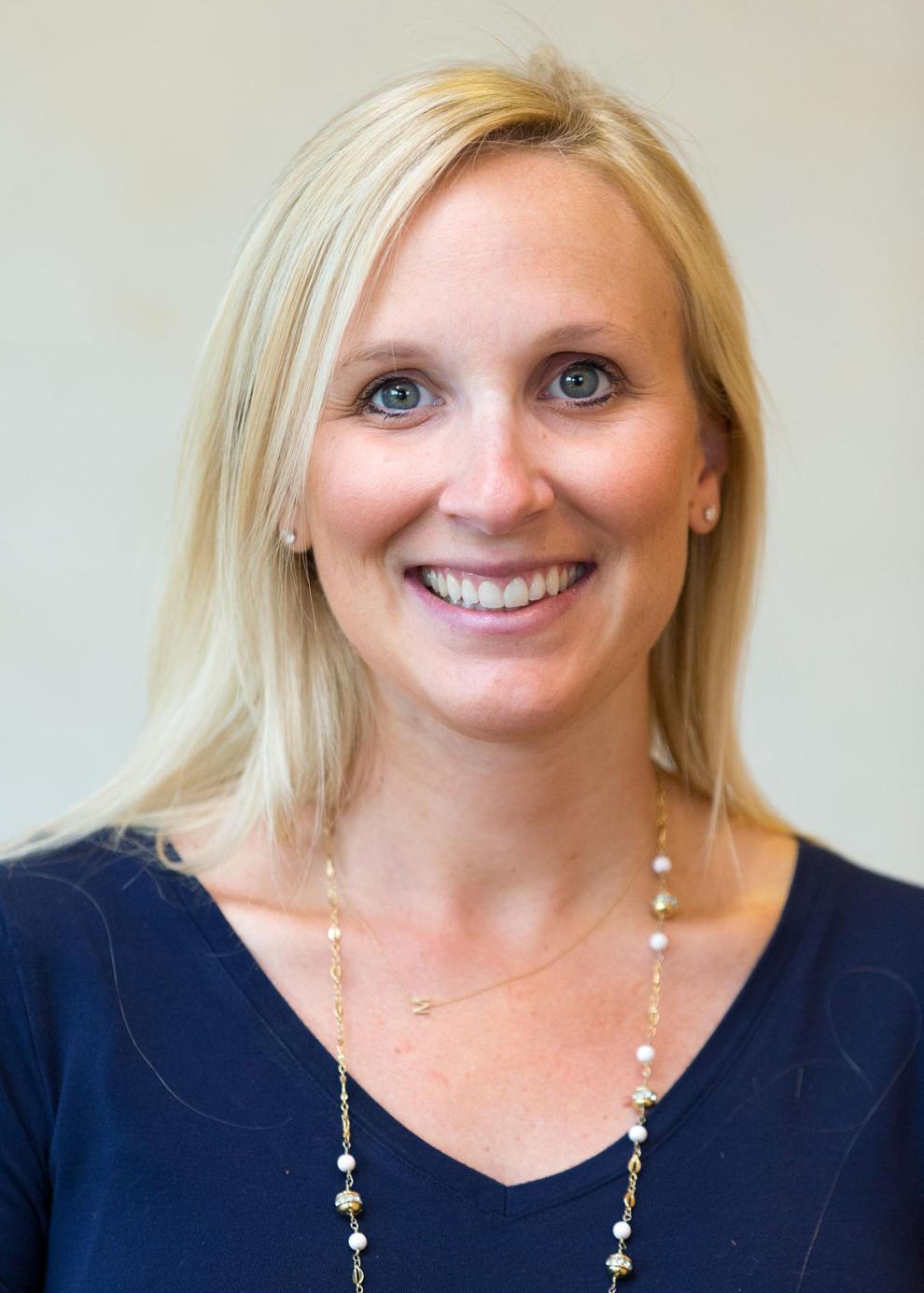 Day trips from Omaha
1. Eugene T. Mahoney State Park in Ashland, Nebraska. Eugene T. Mahoney State Park has enough attractions to last you a week. Campsites and cabins fill up months in advance (especially for summer weekends), but there is no reason not to go visit for the day. There are plenty of big attractions — indoor play area, outdoor miniature golf and water park — but it's their not-so-common things that make it shine. Paint pottery, climb the lookout tower or rent a paddle boat. You can also go for a bike ride and stop at one of their many parks along the way for playing and eating. All of the attractions are very reasonable in cost and all you need to get in is a $6 daily or $31 yearly Nebraska State Park permit. As a bonus, you could easily visit the Strategic Air Command & Aerospace Museum or the Lee G. Simmons Conservation Park and Wildlife Safari while you're out that direction. Both are less than a five-minute drive from the entrance of Mahoney State Park. More.
2. Nebraska City, Nebraska. Nebraska City is well known for the yearly fall Applejack Festival, but it's a wonderful place to visit any time of year. Nearly all of the orchards have other fruits to pick throughout the year, and there are many events going on at various times. You can also visit the Tree Adventure at Arbor Day Farm, walk around the Arbor Lodge State Historical Park and stop by the beautiful Lied Lodge & Conference Center. The Tree Adventure is an especially good place to go if you have kids; there's so much learning and fun! If you're heading to Nebraska City with just adults, many of the orchards also produce wine you can taste and enjoy onsite. More.
3. Lincoln. Lincoln is the gift that keeps on giving. It's the perfect "staycation" for you and your family. The Lincoln Children's Zoo is incredible for young kids. You can actually walk around the whole thing in a day. Many people prefer the Lincoln Children's Museum as well. There are eclectic restaurants to enjoy near the University of Nebraska at Lincoln, and a walk around the beautiful campus is a must as well. If you can visit Memorial Stadium — whether or not you're a Husker fan — you'll be in awe. The Historic Haymarket is vibrant, and The Railyard on Canopy Street features an ice arena in the winter and a large screen that shows movies or sporting events in the summer. Check out events coming to Lincoln before you go because there is always something to do and somewhere to walk to. More.
4. Platte River State Park in Louisville, Nebraska. Platte River State Park is located only 20 minutes south of Millard. Known for the walking and hiking trails, you'll find yourself shocked by the mini waterfall area you wouldn't expect to find in Nebraska. The amphitheater shows free movies on many summer Saturday nights, and you can stop for a bite to eat or ice cream within the park as well. Platte River State Park also boasts an observatory, a swimming pool, a shooting range, horseback riding and paddle boats. This is also an excellent location for bird-watching. A daily or yearly pass will get you into the park for the day, or rent a campsite or cabin in advance if you want to enjoy the area for multiple days. Swing by the popular Soaring Wings Vineyard on your way back to Omaha to enjoy their live music on Friday nights and Sunday afternoons. More.
5. Willow Lake in Woodbine, Iowa. Located about an hour northwest of Omaha, Willow Lake Recreation Area is a beautiful place to visit in the Loess Hills of Iowa. The Nature Conservatory has live animals on display, and a 27-acre fishing lake (with boat ramp) is the perfect place to relax. A new playground is sure to entertain kids of all ages and the six miles of trails located throughout the park are perfect for families to explore. The trails are interactive and have QR codes that allow you to learn about the area as you walk. Events at Willow Lake this summer include a kid's fishing day, three outdoor movie nights and an owl prowl. Don't worry — if it's too hot to walk the trails, head to their swimming beach instead for a fun day at the lake. More.
Shorter weekend trips from Omaha
1. Des Moines, Iowa. Des Moines has so many things to do and see, so you should definitely add it to your list. The Science Center of Iowa is amazing for families. From May-October, visit their farmer's market, which is one of the top farmer's markets in the U.S. The downtown and East Village areas are perfect for walking around and the restaurants are top notch in the area. Check out an Iowa Cub's baseball game while you're downtown as well. Adventureland is always a great choice all summer long, and if you're visiting mid-August, be sure to stop at the famous Iowa State Fair for a giant turkey leg or fried Oreo, and to see the butter cow. Des Moines is also a very bike friendly city, so check out any of the trails and you won't be disappointed. Head north of Des Moines a few minutes and ride the rest of the way through the famous High Trestle Trail Bridge, which is beautiful day or night. More.
2. Yankton, South Dakota. Yankton and its famous Lewis and Clark Recreation Area is a can't-miss place with young kids. If you have access to a boat, the smooth waters are perfect for water skiing. Even if you don't have a boat, the campgrounds are beautiful and offer frisbee golf, several playgrounds and bike trails. The campgrounds accept reservations for some spots but also have first-come, first-serve so it's best not to arrive on a Friday if you don't have reservations. The famous Gavin's Point Dam is spectacular to see and is an easy bike ride from the campgrounds. Also close by are an ice cream shop, golf courses and miniature golf. At a little more than two hours from downtown Omaha, it's an easy trip for a day or two. More.
3. Kansas City, Missouri. Kansas City is just big enough that it has everything Omaha does not without having to break the bank on airline tickets. Union Station is fabulous for all ages, and walking around Crown Center or The Plaza are perfect for any weather. Legoland is a must-see attraction for those with young kids, and Ikea is a must-stop for the adults. If you're feeling extra ambitious, check out Great Wolf Lodge for a wet and water slide-filled weekend, or take in an event at the Kansas Speedway — just don't forget headphones for the little ones! Worlds of Fun is fabulous, as is Boulevard Brewery (for an adult attraction). There is so much to do in and around Kansas City, you could visit several weekends and still not cover it all. More.
4. Indian Cave State Park in Shubert, Nebraska. About an hour-and-a-half south of Omaha, you'll find Indian Cave State Park. It's a hidden gem that is perfect for the campers in your life. This hilly campground is filled with 22 miles of hiking and biking trails that take you to the large sandstone cave the park is named after. There's also a living history area that boasts a restored schoolhouse and general store. The living history area also does demonstrations and crafts on the weekends, which can include things like candle making. It's super fun for the kids! Also worth noting is their Christmas in July event and their Haunted Harvest events in October. Both are worth taking a trip for! More.
5. Ponca State Park in Ponca, Nebraska. Ponca State Park is one of Nebraska's most visited State Parks. At just under two hours from Omaha, there is no reason not to check it out! Events in all four seasons mean there is always something to do. A nationally known Fruitcake Fling takes place each winter, and with the migration patterns in the spring, bird-watching is extremely popular during this time. Each summer, the Missouri River Outdoor Expo gives visitors a chance to try kayaking, archery, shooting sports and fishing at no cost. In the fall, actors are hired to enhance the spookiness of the haunted hayrack rides. On non-event weekends, the aquatic center, shooting center, golf course and horseback riding provide hours of entertainment. There are also two boat ramps that allow boaters and floaters to enjoy the Missouri River Recreational River and the bluffs that surround it. Biking and hiking trails throughout the beautiful hills are sure to enhance your experience as well. More.
Longer weekend trips from Omaha
1. Honey Creek Resort in Moravia, Iowa. At just under four hours from Omaha, the Honey Creek Resort is a perfect spot for your next family outing. This resort boasts a hotel, individual cottages and an RV park that you can pick from for your accommodations. Additionally, the daytime activities are endless. Jetski or kayak on the lake, rent any type of bike imaginable to explore the trails, check out the 18-hole golf course and don't forget the amazing indoor water park. Spend timing making s'mores at a fire pit or just relaxing by the lake in the evenings. More.
2. Lake Okoboji in Dickinson County, Iowa. You'll find the picturesque Lake Okoboji located about three hours northeast of Omaha. With or without a boat (or boat rental) you'll find plenty to do. Fishing, swimming, boating, on-the-water restaurants, golfing and non-motorized water sports are all easily accessible. Rides and carnival games are aplenty at Arnold's Park Amusement Park, and miniature golf and go-kart rides are fun for all ages. The Pearson Lakes Art Center is perfect for the kids on a day out of the sun as well. Lodging fills up fast but with your choice of hotels, condo/house rentals and camping, there is sure to be something that will meet your needs. There are lots of live music events for the whole family to enjoy so be sure to check out one when you go visit. Relax, have fun and enjoy your weekend in paradise! More.
3. Valentine, Nebraska. Canoeing or tubing down the Niobrara River is a can't-miss if you live in Nebraska. The trek to get there is a bit longer — a little more than five hours away — but it's definitely worth it. This water trip can be done by the young or old, and is perfect for your next group outing. The peaceful and serene Smith Falls State Park is the perfect place to camp before and after your river adventure. The waterfalls in this area are beautiful and the whole family can enjoy hiking and biking around the trails. When you're near Valentine, it feels completely different than the rest of the state. You truly will think you've escaped to a far-off land, even though you are only five hours from home. More.
4. Minneapolis, Minnesota. Minneapolis is the perfect summertime getaway. If you have a week, make sure to take some time to enjoy one of the many lakes and waterfalls in the area. However, if you're just going for the weekend, here are a few things you won't want to miss. A Minnesota Twins game at Target Field, in the heart of downtown, is the perfect family event. Visit any of the local restaurants near the stadium and enjoy the gorgeous Minnesota summer weather. Visiting Mall of America is a huge attraction also. If you want to go all out, stay at Great Wolf Lodge by the Mall of America. Otherwise, enjoy any hotel that is a short drive or walk away. Besides shopping, there are amazing restaurants, an Ikea, an amusement park (Nickelodeon Universe) and more. The Minneapolis Institute of Art is a can't-miss also, and The Museum of Russian Art will round out your visit. More.
5. Lake McConaughy in Keith County, Nebraska. Craving white sand beaches without the distance and price tag? Look no further than Lake McConaughy in the Sandhills of Nebraska. An hour northwest of North Platte, Lake McConaughy is the largest lake in Nebraska. Due to the Sandhills location, the water is pristine and the beaches are full of fine, white sand. Known as "Big Mac," the lake offers fishing, boating (power, fishing and sail), camping, water sports, picnicking, scuba diving, hunting and much more. For those who love less crowds than Lake Okoboji but just as much fun, head west instead of east and enjoy this remote Nebraska oasis. More.
Whatever you decide, be sure to call ahead or check each place's website to double check what is open and what COVID-19 precautions are in place, including timed tickets or mask requirements. 
Jaime Wyant is an Omaha native, wife to Bret and mother to Marin and Liam. She writes monthly for Momaha.com. Read more from Jaime here.