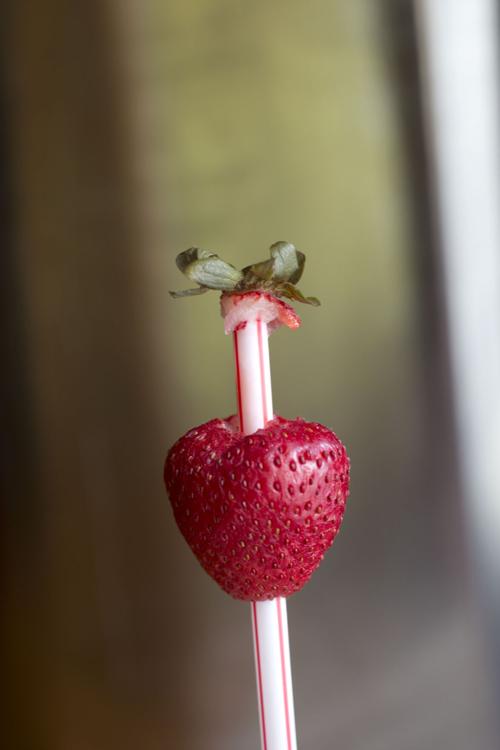 I'm pretty new to TikTok. And while I don't usually spend a lot of time on it, one area of great interest for me has been the #kitchenhacks hashtag.
I'm all about making life easier in the kitchen, one of my least favorite places to be. And while many of the hacks don't work, here are a few we've tested that do — and will hopefully make your life a lot easier as the busy school year gets under way.
1. Fresh-squeezed lemons. Instead of cutting the lemon in half, stick a fork up one end of the lemon to pierce the peel, and then stick a chop stick into the hole created by the fork to make a larger hole to squeeze the juice out of. You'll get a lot of juice and no seeds.
2. Cut cherry or grape tomatoes fast. Do you get sick of chopping cherry tomatoes for a salad one by one? With this hack, you'll be able to cut a lot at once. First, place a small plate upside down on your counter. Place the cherry tomatoes on top. Then, using another plate of the same size, place that bottom-side down on top of the tomatoes. Keep one hand on the top plate to hold it securely in place (but don't press down; you don't want to smash the tomatoes). Using a sharp knife, slice through the two plates cutting the tomatoes in half. This is even a great way to cut grapes if you have kids too young to eat them whole.
3. Food covering hack. Ever get annoyed at how your aluminum foil roll comes out of the box when you're trying to cut a piece off? To help, there are two tabs on either sides of the box. Press those in and voila! Your roll will stay in place.
4. Get soft butter fast. If you forget to grab a stick of butter out of the fridge, try this easy kitchen hack to get fast soft butter. (Because we all know microwaving butter inevitably ends in at least a portion of the stick of butter being melted.) Boil some water and pour it into a tall glass cup. Let that sit for a minute or two to get the cup nice and warm. When it's ready, dump the water out and place it over your butter, which should be standing on one end on your counter. Let it sit for five to six minutes to get soft — not melted — butter.
5. Prepare strawberries faster. This is a fun hack. After you've washed your strawberries, stick a straw through the tip of one strawberry and watch as the leafy green top pops off. Kids can help with this one, too.
Ashlee Coffey is the editor of momaha.com. She is married with two sons — Sam and Elliott. Follow her on Twitter @AshleeCoffeyOWH. Phone: 402-444-1075.