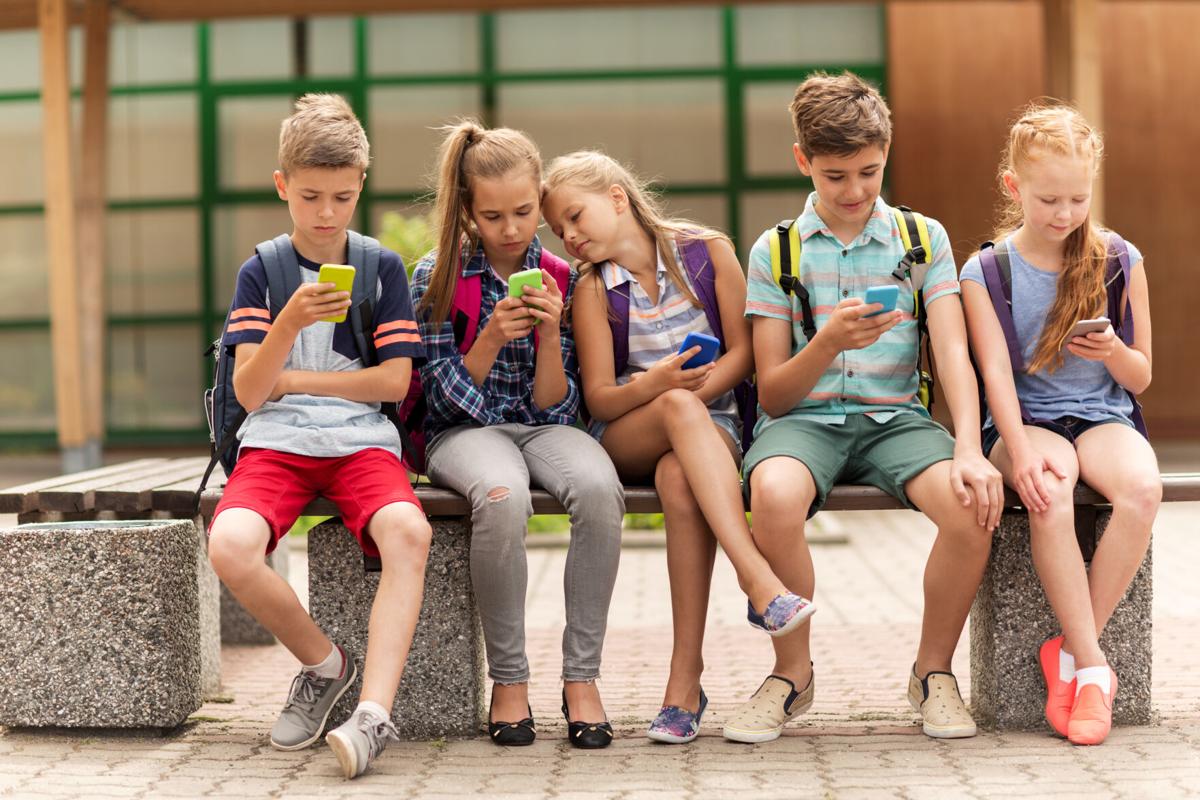 The "Wait Until 8th" project asks parents not to purchase a smartphone for their children until they are in the eighth grade.
Let kids be kids a little longer, the group says.
"By banding together, this will decrease the pressure felt by kids and parents alike over having a smartphone," according to its website, waituntil8th.org.
Tony Pesavento, a psychiatrist with Children's Hospital & Medical Center, said he likes the premise. But he thinks kids should have a cellphone based on their maturity level. A few considerations:
— Does your son or daughter have the ability to keep track of the phone or do they lose things often? That's important not just because of the price, but how much information the phone contains.
— Does your child have the ability to turn things off or can they become fixated by a game or show? It might be best to wait if the latter is an issue.
— Does your child make good decisions with other connected devices?
— Most important, how do they do in terms of social relationships? "If kids have had struggles with bullying or are very sensitive in their relationships with others, you might want to hold off," Pesavento said. "Cellphones can be a major vehicle for bullying."
Of course, all of your good intentions can suddenly fly out the window if someone in their class gets a smartphone at a younger age. Then the pressure is on, and everyone is going to want one.
It's a hot-button issue for many parents and their children.
But it's not your child's right to own a cellphone, Pesavento said. It's a privilege. If you decide your child is ready, they will need to accept that they must share the passcode and allow random checks. That's part of the privilege.
Checking their phone is not meant to be an interrogation or to catch them red-handed in something. It acts more as a deterrent. 
Parents can also consider using control apps to regulate what sites their children can access or numbers they can call.
Pesavento normally believes in limiting access each day on all devices. For 12- and 13-year-olds, that would be 90 minutes to two hours. But with the pandemic, he doesn't see an issue with temporarily easing those restrictions. For some kids, it's their only way to connect with their friends.
Once things return to a more normal situation, guidelines can again be reinstated.
"I love the idea of a cellphone free time in the home around dinner time,'' Pesavento said. "I know some families where everyone's phone goes into a bucket. That also demonstrates modeling by the parents.''
Pesavento said he has no problems telling parents to take a phone away for a while if they see a child continuously making poor decisions.
"If they aren't showing the ability to manage it, I totally would (take it away)," he said. "It's a learning opportunity to earn it back."
It's much easier to bully over the phone, Pesavento said. If it's happening, your child may isolate more, show signs of sadness and irritability, be resistant to going to school and sporting events or start to pull away from their peers.
"The trouble with cyber bullying and kids having access to other kids, is they can be doing nice and friendly things and also bullying 24-hours a day, seven days a week.''