Flying is stressful. Between airport security, crowds of people and endless delays, it's never exactly a walk in the park. Add a baby and a lingering pandemic to the mix, and you will almost certainly experience some anxiety along the way.
I've never loved flying, and due to the timing of the pandemic, I had yet to fly with either of my young children. However, I recently had an opportunity to meet a friend in Chicago for a couple of days that I just couldn't pass up! So I decided to buck up, do my research and bring my 6-month-old, Aiden, for a little Chicago rendezvous.
Because I was alone and had never flown with a baby before, I was very methodical in my preparation. And, sure enough, after our flight from Omaha to Chicago, I got the glowing fellow passenger review that every mom yearns for: "He did so great. We didn't even know there was a baby on the flight!"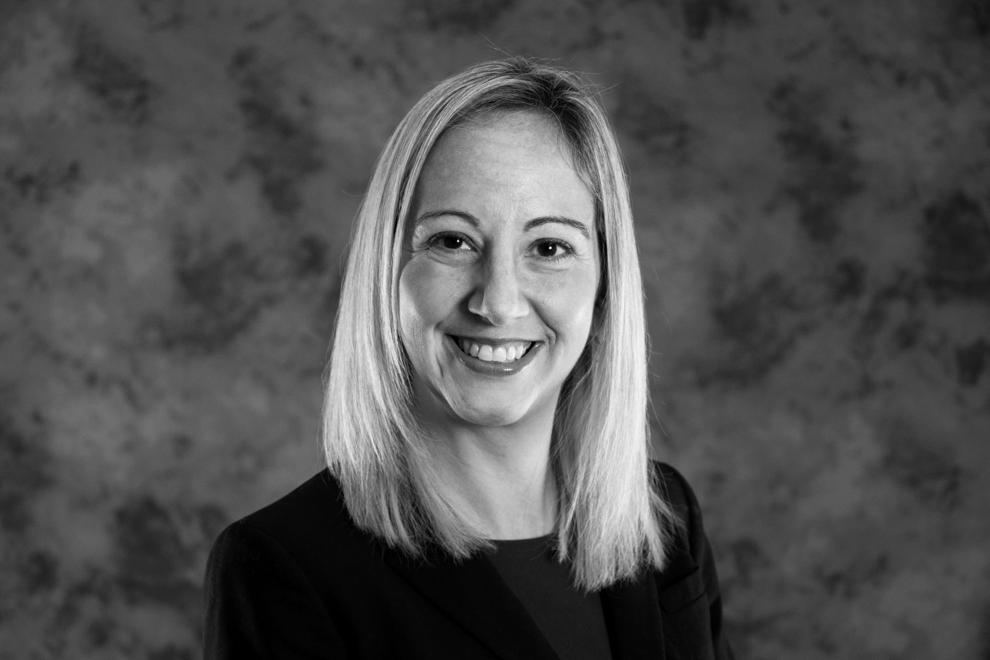 I felt very triumphant. I had done it! I prepared and, because of that superior prep, I had the coveted angel baby on the flight. But two days later, as my baby wailed extremely loudly during our descent back into Omaha, I realized there's no way to avoid a few speed bumps along the way.
Despite the challenging flight home, there were a few things I learned that really helped create a (nearly) flawless flying experience for me and my baby.
1. When it comes to flying, Google really is your best friend. There are many times in your parenting journey when you should not rely on the Internet to educate you, but before I flew with my baby, doing research was extremely helpful. I first went to my airline's website to ensure I understood the procedures for flying with a baby. After that, I discovered a couple of checklists on Pinterest that I found very helpful. I was able to use those checklists to create my own list, and I relied on it heavily before my trip.
2. If you're travelling to a walkable city, bring your stroller and gate check it. Since Aiden and I planned to walk around the entire trip, we needed our stroller. Most airlines make it incredibly easy to bring your stroller and car seat, allowing you to check it right on the tarmac just before boarding the plane — free of charge. My stroller and car seat are a travel system, so I was able to wheel my baby through the airport (along with his gigantic diaper bag stowed on the bottom) and simply take him out right before boarding.
3. You'll also want to bring your baby carrier. On the way home, Aiden was tired from being off schedule. Once we made it through security, I strapped him into the baby carrier and took him on a nice airport stroll. He had been in his car seat for the 30-minute ride to the airport, plus the 40-minute check-in and security process. He just wanted to be held for a bit, and having my baby carrier handy probably prevented a large airport meltdown.
4. Most people are understanding of crying babies when you are traveling. On my way to Chicago, as I walked down the plane aisle, I could feel the weary eyes of business travelers watching me and begging me to not sit by them. Eventually, I sat down in an aisle seat and the man in the window seat politely smiled, while simultaneously looking annoyed about my seat choice. By the middle of the flight, once he realized my child wasn't going to scream for 75 minutes, he was cooing and waving at Aiden like they were best friends. On the way home, when Aiden screamed at least half of the flight, I saw nothing but sympathetic smiles from everyone around me as I tried to soothe him. It's natural for people to want peace and quiet when they travel, but if your baby is screaming, most people will be genuinely kind as you struggle to help him.
5. Protect your baby's ears as much as possible. You can't go overboard here. I knew that takeoff and landing would be challenging for my baby's little ears, so I was armed with several ways to ease the pain, including his favorite pacifier, special headphones and a bottle. If you're a breastfeeding mom, make sure to do so during takeoff and landing.
6. Over-pack, but be organized. You cannot go wrong with over-packing for your baby — especially in your carry-on. You'll want to anticipate delays and accidents, so having extra formula, milk or baby food is a must. Extra diapers, pacifiers, clothes and burp rags are also a no-brainer. But don't just pile it all in. Map out your day of travelling and pack each item according to when you will need to use it. The last thing you want is to frantically empty out your diaper bag trying to find a bottle while your hungry baby loses his mind.
7. Be confident in yourself. Flying with a baby isn't exactly easy, but like everything else, preparation is key. Have confidence for your first flight with baby. Things might go wrong, but anticipating those challenges ahead of time will greatly reduce your stress. Just sit back, relax and (try to) enjoy your first adventure with baby. Once you complete your journey, you will feel empowered and even more confident in your parenting skills!
Jamie Wiechman is a mother of two young, rambunctious boys and stepmother to a tween girl living in Omaha with her husband, Seth. She works in marketing, and in her spare time, she enjoys exploring new fitness adventures for moms and finding ways to make parenting more attainable and manageable for everyone.