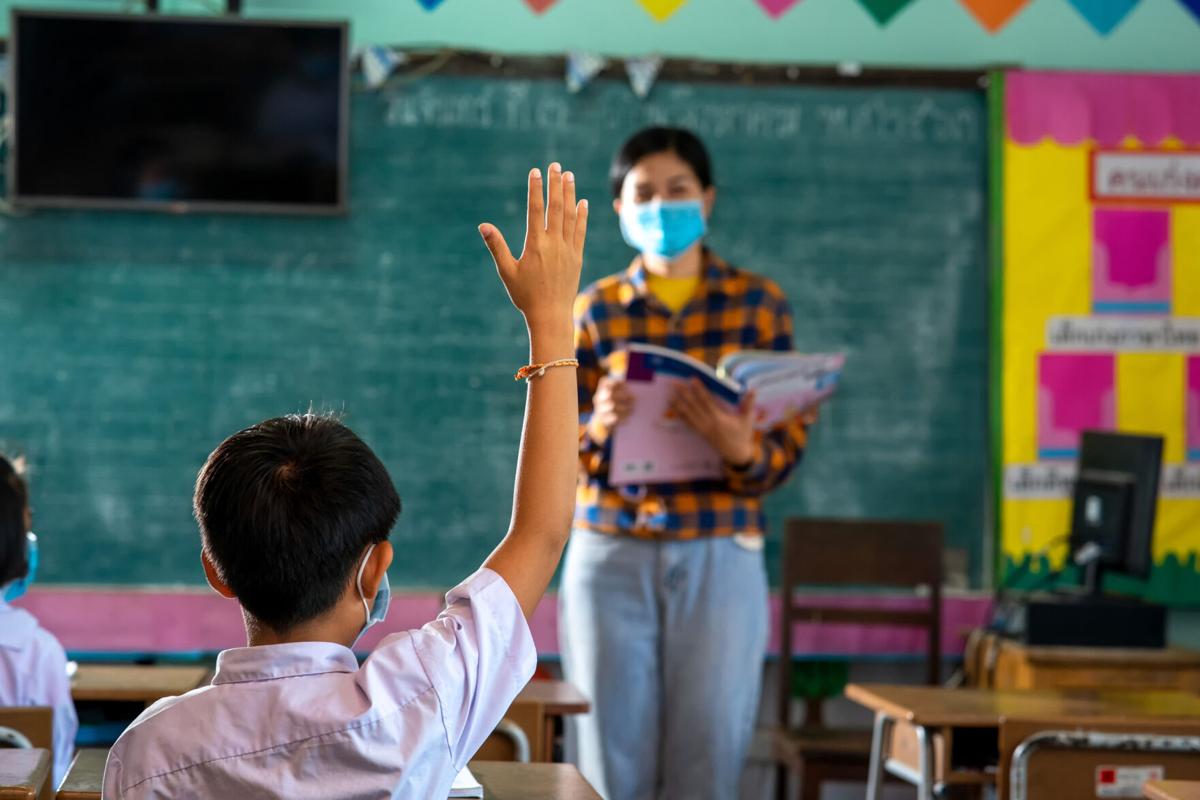 Q: My kids are finally back in school. How can I be sure they are safe from COVID-19?
A: After more than a year of virtual learning, children going back to school in person has raised many questions and concerns. We know how vital in-person learning is for children, but not all students are vaccinated, and it's important to do everything we can to minimize risk.
To help ensure students, teachers and staff stay healthy and physically together, here are some key safety recommendations you and your family can observe and that you can check to ensure your children's school is following:
— COVID-19 vaccines: All adults and children ages 12 and over who are currently eligible for COVID-19 vaccines should get the vaccine. The two-dose Pfizer vaccine is approved for children 12 and up, and they are fully vaccinated two weeks after the second dose.
— Face masks: Everyone over age 2 should wear face masks that cover the nose and mouth. This is a simple, proven tool to protect students unable to get the vaccine yet or who are not going to get it. When they fit well and are worn correctly and consistently, face masks are effective and safe to wear for long periods of time, such as during the school day. The vast majority of children, even those with medical conditions, are able to safely and effectively wear face masks with practice, support and role-modeling by adults. Talk with your child's pediatrician about certain medical and developmental conditions that would prohibit mask use.
— Physical distancing: Students should remain at least 3 feet apart in classrooms when possible. In general, the CDC recommends people who are not fully vaccinated stay at least 6 feet from other people who are not in their household. However, several studies from the 2020-21 school year show low COVID-19 transmission levels among students in schools that had less than 6 feet of physical distance when the school used other prevention strategies such as masks. When possible, schools should use outdoor spaces for instruction and meals to help with distancing. Activities like singing, band and exercising, for example, are safest outdoors and with participants spread out.
— Classroom routines: Schools should have teachers move between classrooms, if possible, rather than having students fill the hallways between classes. Students should be allowed to eat lunches at their desks or in small groups outdoors instead of in crowded lunchrooms. Because of the need to remove face masks while eating, it's best to keep unvaccinated students 6 feet apart during lunch. When the weather and air quality allow it, teachers should open windows and doors to improve air circulation.
— Cleaning, disinfecting and hygiene: Schools should follow CDC guidelines on proper disinfecting and sanitizing classrooms and common areas. Students and staff should be encouraged to wash hands with soap and water or use hand sanitizer regularly.
— Testing: The CDC recommends screening testing be offered to students who have not been fully vaccinated when there are higher levels of COVID-19 cases in the community. Testing screening can also offer added protection for schools that are not able to provide optimal physical distance between students.
— Temperature checks: Taking students' temperatures at school may not be feasible. Parents should monitor students' health and keep them home if they have a fever of 100.4 degrees Fahrenheit or greater or any signs of illness.
— Exposure: With new virus variants circulating, schools need to plan for exposures. If a student or staff member has close contact with someone known to be infected with SARS-CoV-2, they should quarantine as recommended by local public health officials unless they are fully vaccinated.
Schools are stimulating and enriching places for children and teens to learn and thrive. Families, schools and communities can work together to help ensure students can remain physically together in school this fall, where they need to be.
Dr. Sonja O'Leary is a pediatrics specialist in Denver, Colorado, and a chair of the American Academy of Pediatrics Council on School Health Executive Committee. For more information, go to HealthyChildren.org, the website for parents from the AAP.