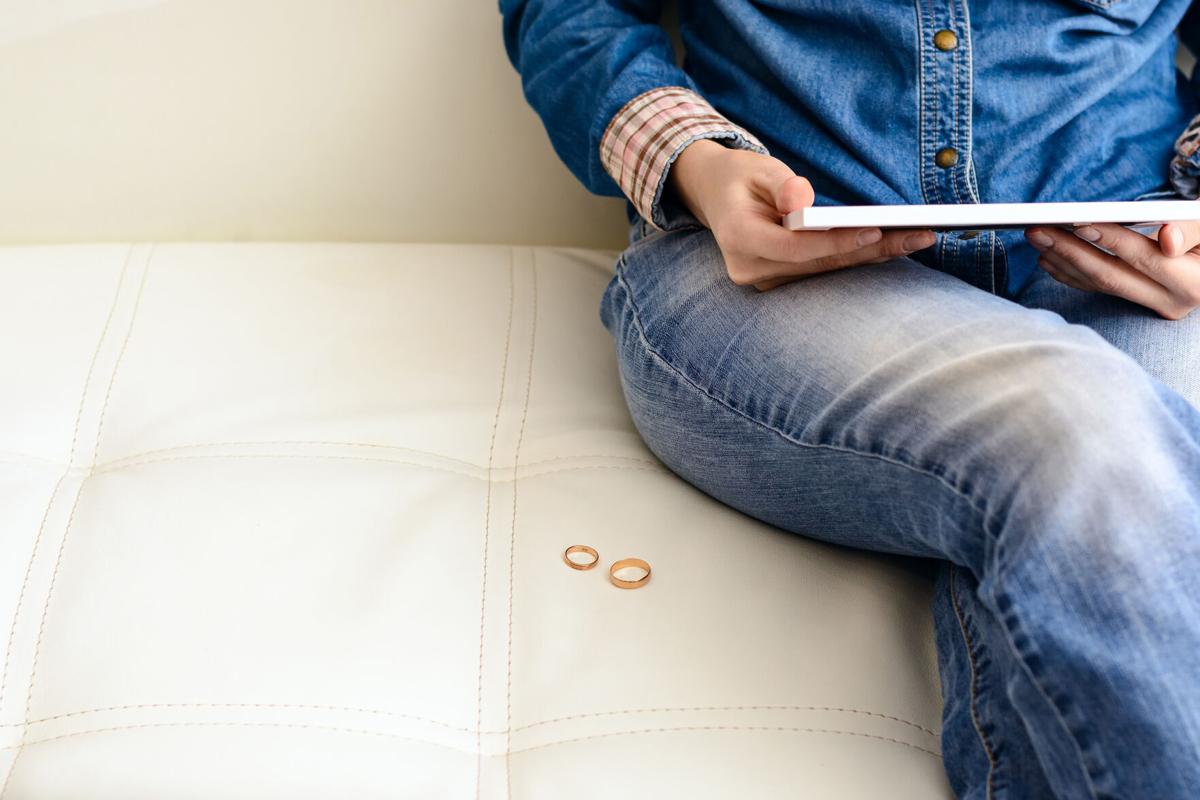 Q. I am a single father of three near adult children. I have been raising them alone for the last two years. To keep things as consistent as possible, I thought it best to leave our family pics around the house just as they were when we were a family. It's been two years and we've settled into a routine, but I'm wondering if it's still healthy for the kids to see pictures of our intact family in every room. They rarely see their mother. Was I right to keep the pictures out as they used to be? What's good ex-etiquette?
A. It depends. My answer could change depending on why your children's mother left. Was it for someone else? Addiction? Mental health? Boredom? Did she pass away? You didn't include that very important component but let me answer your question in a general way and you can apply the principles to your particular situation.
Parents who break up often think it is best to tell their kids that "We're still a family, but Mommy and Daddy will no longer live together." They also say things like, "I will always love your Daddy (or Mommy)" while they are breaking up.
Think about it. Do you really think those statements are comforting during a break-up? They're confusing as heck.
"Family" is a loaded word with all sorts of references, and it depends how you've raised your kids to think of "family" for it to continue to be a comforting reference during or after a break-up. Kids want to know how this breakup is going to affect them. Better to concentrate on the love you both have for the children. Something to the effect of, "We will be living apart, but we both will always love you."
Love, in reference to a former partner is another loaded word. Love in relationships usually implies longevity, so telling your kids, "I will always love your Mom (or Dad) while you are in the process of leaving sends a mixed message. If you feel that sort of reassurance is important, "care about" conveys the same message and is not as confusing.
The same theory holds true with family pictures around the house years after the breakup. It's a lovely thought, but it's not reality and having those pictures placed around so the kids can remember how it used to be could interfere with ability to adjust to life after a breakup.
I am not saying deny their past. On the contrary, if you remove the pictures immediately after mom leaves it will look like you're trying to remove her from your life (or family) and that's certainly not healthy, either. The transition should be done slowly.
A more comforting goal may be to display pictures as your life is now: pictures of you and the kids having fun, on trips, favorite activities. If they would like a picture of their mother, consider displaying some in their room. That way the common area displays your family as it is now, but you are also acknowledging their personal history. Never ever badmouth their mother or deny her in any way. Stay available so they can talk about her. Listen, don't editorialize.
Another consideration about those family pictures? If you remove them because you have met someone else, your kids may equate their removal with your desire to leave their mother's memory behind and resent your new partner.