Most of us have experienced some form of bullying or have been in a fight or disagreements with our peers while growing up.
Recently, someone shared with me how their 10-year-old nephew was very upset after witnessing several fights at his elementary school directly after the 2020 presidential election. I've never heard of elementary school students fighting over civics before. What is going on? And what can we do about it?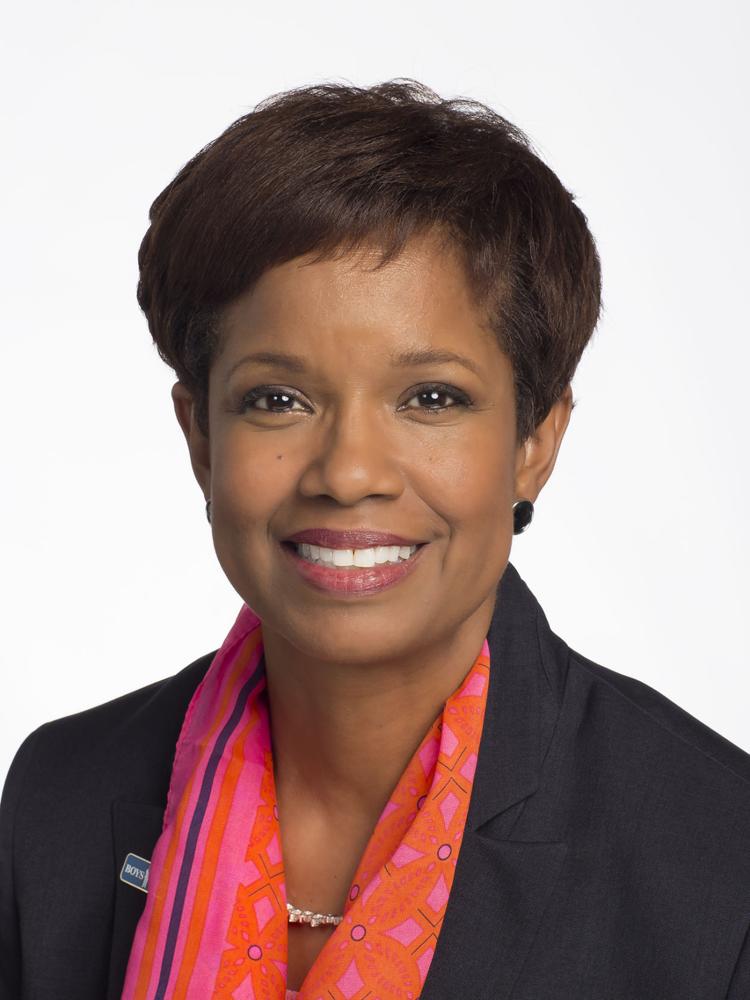 There are some key things for all adults to remember — regardless of your views. As parents, we owe it to our children to be good role models. This is especially true when it comes to demonstrating to kids how to respectfully resolve conflicts. Here are some reminders that I am sure we all know, but need to make a point of demonstrating now more than ever.
• Carefully teach. Children learn most of what they know about the world around them from the adults in their lives. Children must be carefully taught to respect people they disagree with. This intentional teaching helps children understand you can disagree and still care about other people.
• Reduce negative speak. Lessen the amount of bad news, blaming, complaining and name-calling in your daily life. Especially those interactions where children are present. You will find that you'll also reduce your stress and improve your family's mental and physical health.
• Respond with kindness. It's easy to be kind to the people we like. It's important to be kind to strangers or people we disagree with because it builds positive character. Make a point of including little acts of kindness towards others outside of your immediate circle in your daily routine. Simple things like holding a door open, smiling and greeting someone, saying good morning, sending an encouraging text or letting someone go ahead of you in a line can heal your own hurt feelings. These behaviors show your children you know the true meaning of kindness.
• See something, say something. When conflicts happen, be courageous! Address the issue calmly. Ask more questions than you make comments. Avoid being judgmental and try to take the perspective of the opposing side. During a conflict, it's your calm response to someone's out-of-control behavior that makes all the difference in how children learn to handle conflict. Let your children know it's okay to have strong feelings to certain issues; that it's okay to share those thoughts. What's not okay is if you share those emotions in ways that hurt others.
• Agree to disagree. Teach your children that part of living in a free democracy is respecting the other person's view point. Teach children that arguing, teasing, bullying and fighting is not the right response to a conflict. If someone wants to argue and fight over something, remind your kids that misery loves company. Teach them how to say to the other person, "You have a right to your viewpoint. I am going to agree that we disagree about this and it's okay." They should calmly repeat this statement while backing away from that person if they refuse to calm down and then seek help from a trusted adult.
• Watch your mouth. There is an old saying, "Sticks and stone might hurt my bones, but words will never hurt me." All I have to say about that is it's wrong. Words can hurt, and they often last longer than you think — especially during this electronic age. Be more mindful of the hurtful words you say, tweet or share with others. Your children are watching.
• Repair it if possible. Many families and close friends have been affected by this contentious 2020 election. It's important — especially during the coronavirus pandemic — to try to repair relations with others we may have hurt or those who hurt us. Forgiveness is the greatest healing agent known to mankind. Use it daily.
Bridget Barnes has more than 30 years of experience as a Health and Human Services professional. Bridget joined Boys Town's Family Services Research and Development department to assist with creating what is now the evidence-based Common Sense Parenting program.
Omaha World-Herald: Momaha
Receive advertised offers, event promotions and discounts for you and your family. Created with parents in mind!