I meant to sit down and write this blog sooner, but I didn't. Instead, I did some of the other things that I also meant to do sooner but didn't.
Parenting messes with your productivity and expectations like that.
The things you meant to get done last week get pushed to this week. The things you wanted to do yesterday get done today.
And some things just don't get done at all.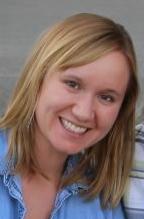 You start out with grand expectations of how you'll tackle all your tasks — work, yard work, laundry, grocery shopping, cooking, etc. But then you fall behind in one area and another and another until you feel like you're always playing catch up.
Your baby has a blowout diaper so you don't make those freezer meals. Your daughter's teething keeps you up half the night so instead of tackling chores, you nap during her naps and just survive on caffeine. Your toddler decides she only wants daddy today so the lawn doesn't get fertilized, and on and on, etc.
Your kid takes priority, everything else takes a back seat and your growing to-do list just sits there mocking you for your seeming unproductivity.
Before I had a kid, I had a daily to-do list that I would dutifully check things off of each day. I'd cross items off with my purple pen and feel satisfied and proud of myself. "Look at how productive I am!" I'd think and, frankly, I'd be a bit smug about it.
Then I had a kid and my ability to complete tasks on my to-do list in a timely fashion changed. So I adjusted the list accordingly.
My daily to-do list became a weekly to-do list, then a monthly to-do list and then it simply became a list I labeled "ongoing goals."
Instead of writing it in my weekly planner, where I had to keep recopying the list from week to week because none of it was getting done, I wrote it on a note card and stuck it to the fridge.
Some days, I cross off nothing at all and other days — when the stars align and my daughter naps well — I have a frenzy of activity and am able to cross off multiple tasks in one day.
All of these days are good days because parenting has taught me to rethink my definition of "productive." It has shifted my priorities.
Before I had a kid, I would describe a good day as one where I got a lot done and still had time to have fun. Now, I realize the getting a lot done portion isn't as important as I previously thought.
If all I'm able to do in a day is just take care of my daughter, that's still a good day. That's still a productive day. If all I accomplish in a day is to love her, take care of her and make her smile, that's good enough for me.
My daughter's childhood is short and, as every parent knows, there will always be laundry to do anyway.
Ashley Strehle Hartman is a freelance writer and author. She and her husband have one daughter. Learn more about Hartman's work and books at ashleystrehlehartman.com.