Early in the school year, a common thread of pictures started popping up on all my social media feeds: mom friends of mine with their daughters out shopping for homecoming dresses. I liked all the pictures and smiled at the sweetness of first-time high school moms with their adorable teens.
I think I also had the fleeting thought that, wow, these moms were on top of things. Homecoming wasn't for months yet. Why the rush? I would worry about my freshman, Stella, and her homecoming aspirations later. Much later.
When I asked Stella how she felt about homecoming a couple weeks later, she was on the fence anyway. So I put thoughts of dress shopping on the back burner until she made a final decision.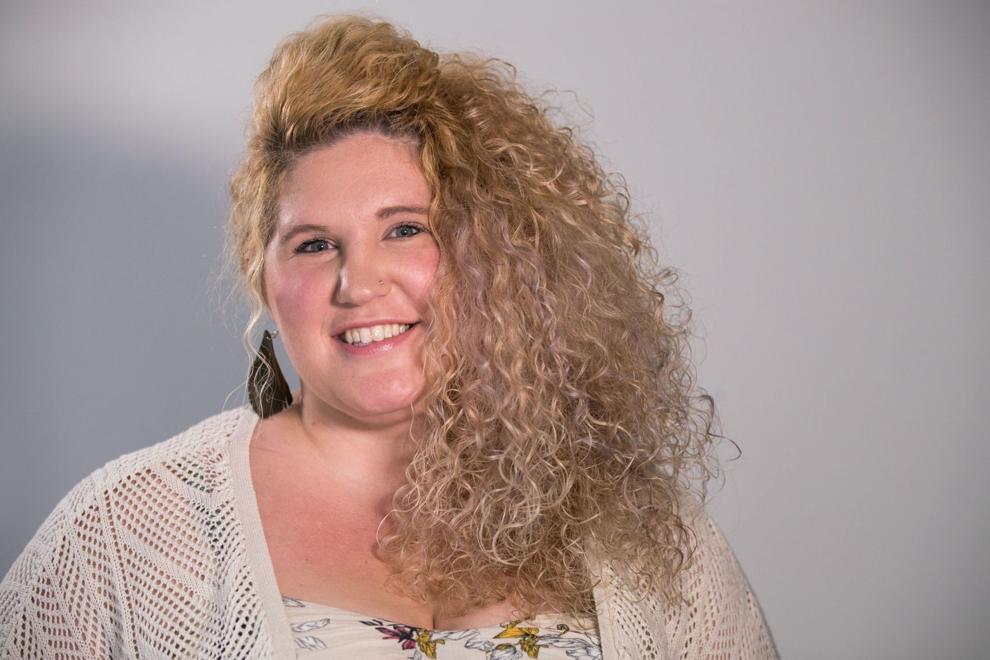 Fast forward a month, and Stella's best friend asked Stella to go to her school's homecoming. It was a few weeks before Stella's school, and we had yet to even think about the dress or shoes or all the accessories that go with them, but still I didn't fret.
The fall was so busy after all. We seemed to have something every night. It didn't even occur to me to shop online. And Stella didn't grasp just how much work goes into these events.
So we just stayed there — in blissful, unhurried ignorance — until we were less than a week away from the event. Suddenly, both of us realized how unprepared and far from ready we were. So Sunday afternoon, with exactly three hours till the mall closed, we jumped in the minivan, grabbed a Starbucks to commemorate the specialness of her first homecoming, and entered a homecoming battlefield we didn't know existed.
First of all, we're usually late to most things, but in this endeavor, we were really, really late. I started to get nervous after I'd texted a close friend about where to shop and she sent me back the nervous, chattering teeth emoji. By the time we got to our first store, there were only a handful of dresses left and none of them were Stella's style. She tried on a few, but we quickly felt defeated.
The second store was even worse than the first. Less options, more desperate teens fighting over the slim pickings. And the only styles we could find looked like disco balls and ball gowns. Which were fine for most girls, but Stella's style leans more towards simple and understated. Glitter is her nemesis.

We sent out some desperate Google searches for hidden Homecoming gems, but nothing came up. We ran into an old friend of Stella's looking equally wide-eyed with terror as we were. She'd bought her dress months ago — like a smart person — but she'd decided she wanted to exchange her shoes for something different. "This is crazy!" she exclaimed, clutching her first pair of shoes. "I think I'm going to have to go with them."

We tried to encourage her, but we also believed her. Who could think about shoes in these conditions? Our third store was a strikeout reminiscent of Black Friday meets professional wrestling — if the wrestlers were teen girls and the prizes were sequence mini dresses. Being well-known as the homecoming dress hotspot, it was packed wall to wall with frenzied, last-minute shoppers willing to kick, elbow, steal and scream their way to their dream dress.

We walked in. And then walked right back out.
We finally found Stella's perfect dress at an unconventional store that better fit her style. We walked in simply to browse, and palate cleanse our brains from our last run in with Homecoming Bridezillas. But then noticed a few standout pieces that could work for her. Our moods went from dark and dismal to carefully hopeful as we picked out a few options in Stella's size. After several attempts, we found the one! We were also able to add a few jewelry pieces from the same store that matched perfectly.
Shoes were another story. Somewhere in the middle of a completely wrecked Von Maur clearance shoe room, in between another version of brawling females — these ones my age — we found the cutest pair of flats exactly in her size and exactly what Stella was hoping for. It was a small miracle in a day of firsts.
We left the mall with 30 minutes to spare, all of us exhausted, sporting stress headaches and vowing to go the online route next year.
There were more ways our newbie status showed in the days leading up to Homecoming. For starters, we didn't leave enough room for Stella to get her nails done. Or pick out an outdoor picture place hours before the event — my front yard was our best effort — and we even forgot to have Stella say goodbye to her dad before she hitched a ride to the dance with her BFF's sister and boyfriend. Oops!
But we survived! And Stella looked gorgeous and all grown up, and she had the absolute best time. Next year, we'll start looking somewhere around the Fourth of July and make all the appointments months out. But for not having any clue what we were doing, I'm still pretty proud of us.
Rachel Higginson is a married mom to five kids. She is a New York Times and USA Today bestselling author who has received a Utopia Award for Best Contemporary Romance and Penned Con Award for Best Novella Series. She lives in Omaha.