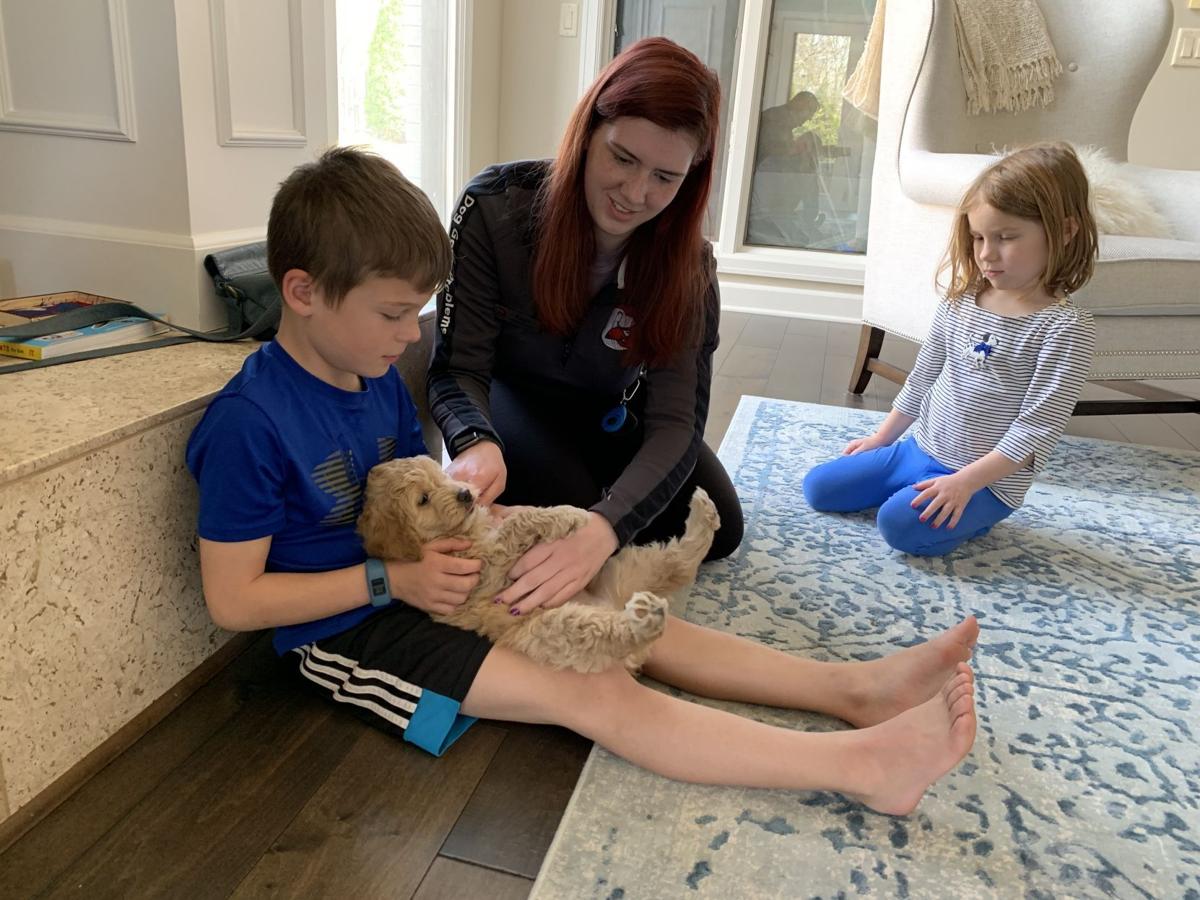 There are approximately 4.7 million dog bites in the United States every year, according to the Centers for Disease Control and Prevention. Of those, more than half involve young children.
I was one of those statistics. When I was 7 years old, I was attacked by my uncle's dog, which resulted in more than 500 stitches and nearly a dozen reconstructive surgeries. I often speak at schools to help educate children so they can avoid having a similar experience.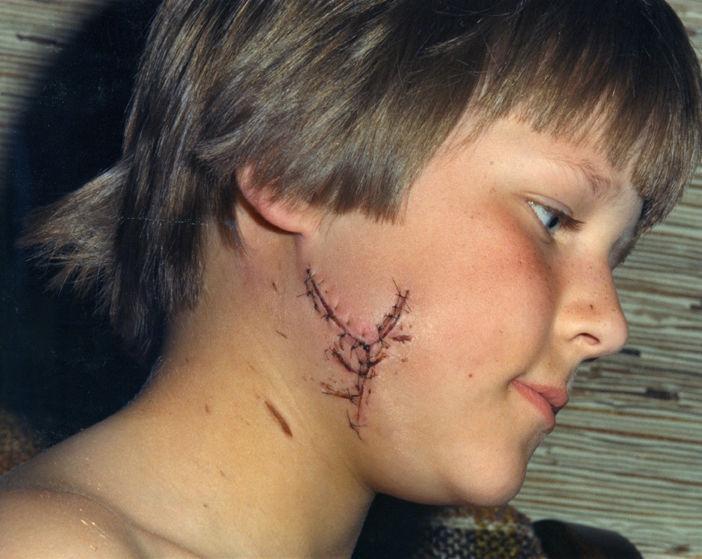 If you have a young child and are getting a puppy or adopting a dog, I recommend having a dog professional come to your home to help you get off on the right foot.
If that's not possible, here are some tips and observations to help children behave around and with dogs.
For starters, the absolute best way to prevent dog bites in children is to educate the kiddos on what to do (and not do), and to supervise play interactions to ensure the dog and child are both enjoying the interaction.
Additionally, every dog needs a safe place to go where the kids are not allowed to interact. Dogs have a fight or flight response, meaning they will either run away or attack if the flight option is not available. Designating the kennel, dog bed or a specific room in your home for "flight" is a great way to ensure your dog uses that option.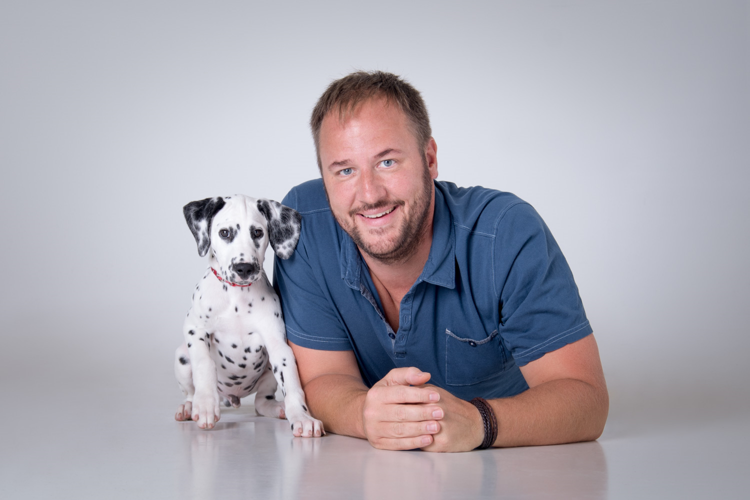 Here are more tips and lessons to teach kids about dogs.
1. Never pet an unknown dog without first checking with his or her guardian. Some dogs are scared of strangers, and these are the most likely to bite or nip when petted unexpectedly.
2. When you pet a dog for the first time, stop reaching for the dog an inch or two in front of his or her face. If the dog turns his or her head to the side, backs up or lowers its head, the dog is saying, "I'd prefer you don't touch me."
3. When approaching a new or fearful dog, avoid towering over it and offering your hand straight in front of you. Front-facing approaches are hard for dogs. Some dogs interpret that as a challenge. Kneeling or crouching and offering your hand out to your side is much less confrontational to dogs.
4. Do not pet or hug a sleeping dog. Many dogs are startled awake by kids who want to pet because the dog looked so cute. But if someone is always interrupting your sleep to tell you how cute you are, eventually you stop finding it complimentary.
5. Do not pet or interact with a dog who is eating. Meal time is serious business, so once food is presented, the dog should be left to eat in peace.
6. Even though we see the interaction as a demonstration of love, most dogs do not enjoy hugs. Look for lip licking, yawning, turning or leaning away, or getting stiff or freezing as signs the dog isn't enjoying the interaction.
7. Never correct or punish a dog for growling or baring his or her teeth. While many people see this as aggressive behavior, it is, in fact, the opposite. The dog is saying "I disagree." Correcting or punishing a dog for giving this warning can result in a dog who doesn't warn and goes straight to a bite.
8. Teach your child to never grab a dog's tail or ears. These are super tempting to young children. Explaining that grabbing them can be painful to the dog can help prevent an unfortunate interaction.
9. Make sure young puppies are getting enough sleep. This is important for adult dogs, too, but more so for puppies. Large-breed dogs need 14 to 17 hours of sleep and small breeds need 12 to 15 hours. A crabby dog is much more likely to nip or bite.
10. Don't let a child hold or carry a dog if they are unable to support it properly. If a dog is held improperly, it can become stressed and anxious, leading to a bite.
11. Teach your child how to read a dog's body language. I like to say dogs are "wiggly and jiggly" when they aren't stressed. Their body and face will be relaxed, their mouth often will be open and their tail will wag when a child approaches. If a dog moves away when the child approaches, that is a giant warning flag.
12. Do not let your child tease the dog. This is very common in younger children and can quickly lead to an unhealthy relationship between the child and dog.
Finally, some dogs have a condition referred to as "resource guarding." Dogs can guard a person, place or thing (often high-value items like food, bones or other chew items). If a dog has a resource guarding problem, children should not be allowed with the dog unsupervised, as there is a high probability of a bite if a child approaches when the dog is in a guarding state.
Good luck, and remember — everything you do trains your dog. Only sometimes do you mean it.
---
Meet the 10 (very good) dogs who have been at the Nebraska Humane Society the longest
Meet the 10 (very good) dogs who have been at the Nebraska Humane Society the longest
These are the very good dogs who have been at the Nebraska Humane Society the longest. All are up for adoption as of Aug. 3. For more information on the adoption process and to see all dogs available for adoption, visit nehumanesociety.org/adopt. 
All adoptions are being done via appointment only. The application can be found inside each animal's bio on the Humane Society's website.