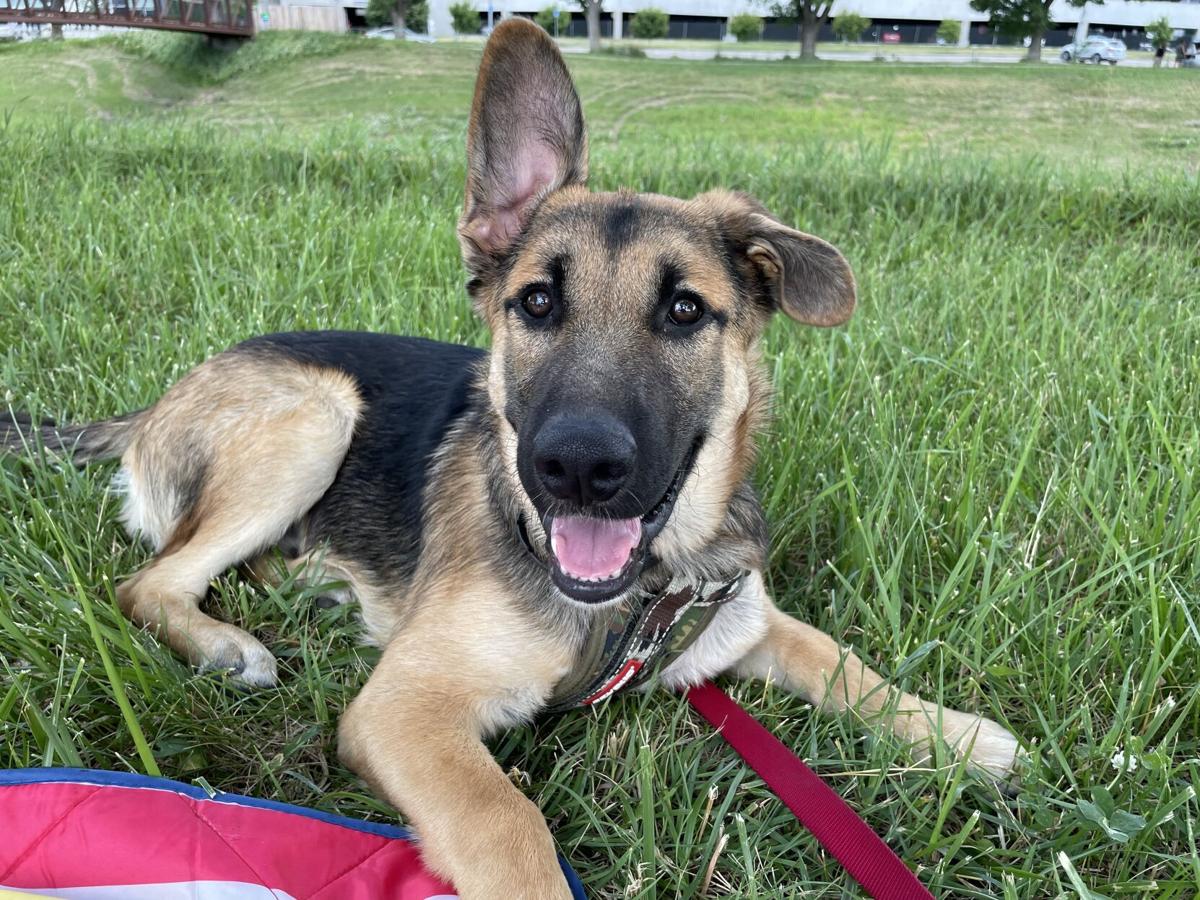 Dog Gone Problems is a weekly advice column by David Codr, a dog behaviorist in Omaha. David answers dog behavior questions sent in by our readers. You can reach him at dogbehaviorquestions@gmail.com.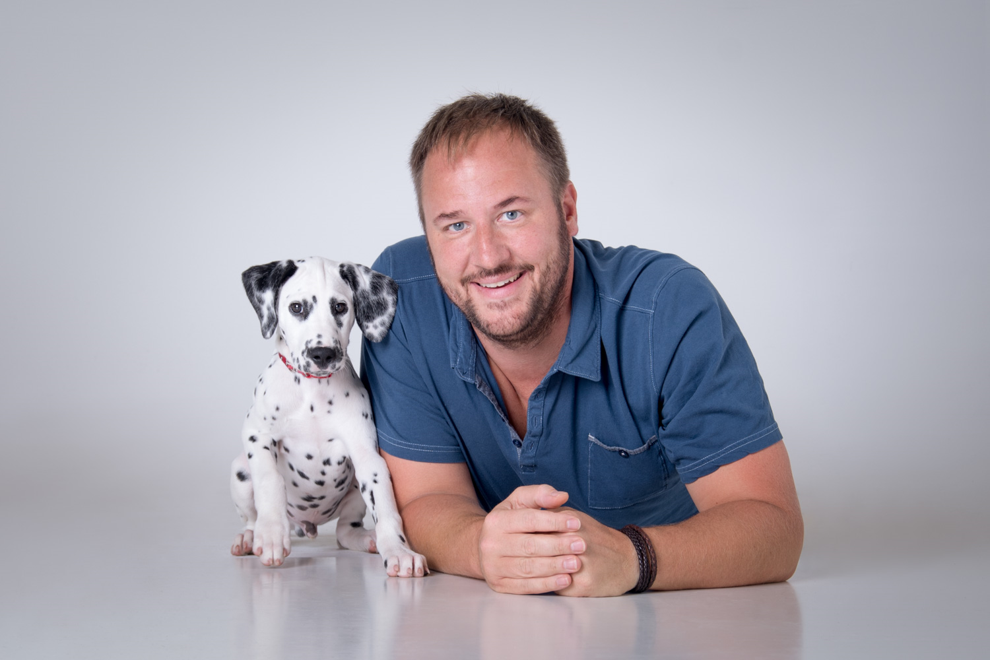 My dog, Izzy, is a Rottie Shepherd mix and has been displaying concerning behavior. She's become dog aggressive (fear-based, I believe) and can no longer play with other animals. I socialized her from a very early age and I used to take her to the dog park three times a week. She never had any issues.
When I moved into my current place, she was attacked by my roommate's dog when she tried playing with her. Since then, she is very wary of other dogs, and is even displaying dominance issues now. She feels she needs to be the one in control, and I have no doubt it's because of her being attacked. When we pass by the dog park, she gets SO excited like she can remember when she used to run around and have a great time. But then she growls and snaps at dogs even through the fence when they're not actually near her. 
However, she is the opposite with puppies, probably because she doesn't see them as any threat to her and can easily establish her dominance. My mom's puppy can do whatever he wants to her and she doesn't bat an eye. He can sit there chewing on her ear, and she'll fall asleep letting him.
So my question is this: Would getting her a puppy potentially help her in the long run? I'm truly baffled as to what I can do to help her. I don't have several thousand dollars to put to specialized training, and giving up on her is not an option. When I adopted her, it was a life-long deal — one that I refuse to back out of. I've tried reaching out to everyone I can think of, but with no luck.
I hope very much to hear back from you, and am ready for the blunt and honest truth. I know I'm not a perfect owner, but I sincerely want to know what I can do better in order to have her become more confident and happy. She's a wonderful companion most of the time, and we have a strong bond, but perhaps it's too strong. She's very anxious when I leave, and is latched to my hip. I want her to be happy when not in my presence, and content to hang around with another dog friend. That would mean the world to me — to see her playing and happy around another dog again.
I greatly admire your devotion to your dog. Sadly, many dog guardians give up on them when things get difficult. Like you, I believe having a dog is a "life-long deal," so let's see if we can come up with some tips to help.
It's quite possible the attack with your roommate's dog was a contributing factor or the cause of this new behavior. Your letter does not make it clear if this was with your past or current room mate. If you still live with the dog who attacked her, that could cause her to remain in a guarded state and may be a contributing factor.
Puppies give off pheromones that adult dogs recognize as an indicator of immaturity, so it's not uncommon for an adult dog to be patient with puppies (although the pheromones can make some dogs more aggressive to pups). Encouraging supervised play with this pup is advised and should be explored with other pups, too. This gives Izzy the ability to practice play, even if it's in a truncated way.
But the hidden benefit won't be seen for a while. Your dog is building a friendship with a pup who will grow into an adult dog. If the play dates continue as the puppy grows, your dog will have a buddy she can eventually play with. So I'd recommend you look for other pups Izzy can be around who grow up with her. If you use social media and put the word out with your friends in the area, you may be able to develop a small group of pups who become Izzy's gang.
Now, when they are playing, be sure to keep the energy low (below 50%) even if the dogs are having fun. Over-excited play can easily lead to a bad experience, so giving "treat outs" — calling the dogs away and feeding them a copious amount of treats — any time the energy reaches 50% and waiting for them to return to a calmer state of mind before returning is super important. It may seem like you are giving treat outs all the time at first, but that's normal. The more treat outs you give now, the less you will have to give later.
You can also work on building up positive associations to other dogs by taking Izzy to a park where people walk with their dogs. Find a spot where Izzy can see them but is far enough away to not feel threatened. I try to identify this by asking the dog once for a sit (provided he or she knows how to sit). If she can't sit the first time you ask, you're probably too close. Move farther away before trying again. Don't ask multiple times or confuse not sitting with being disobedient.
Once you can find a distance she is comfortable with, you can use a clicker or marker word to reward her for simply looking at a dog. This video explains how to use the engage/disengage game to help Izzy build up positive associations with the sight of unknown dogs.
I'd also reach out to the dogs she liked to play with before the attack. If you can find a few of these pre-attack dog pals and start going for walks together, you may be able to build back that previous playful relationship.
On the walks, try to keep the dogs parallel with one another (so neither is in front or behind). If Izzy barks or reacts, have the other dog move a few feet away. In some cases, I've had to start off across the street. But after some practice, we were able to move them gradually closer together. It may take a few walks, but eventually you can have the two humans in the middle and dogs on the outside.
If things seem right, let the dogs sniff one another and if they want to play, drop the leashes. Keep the play short and successful. Better to have a five-minute play date that ends on a positive note, than a longer one with a fight or disagreement at the end.
Good luck and remember — everything you do trains your dog. Only sometimes you mean it.