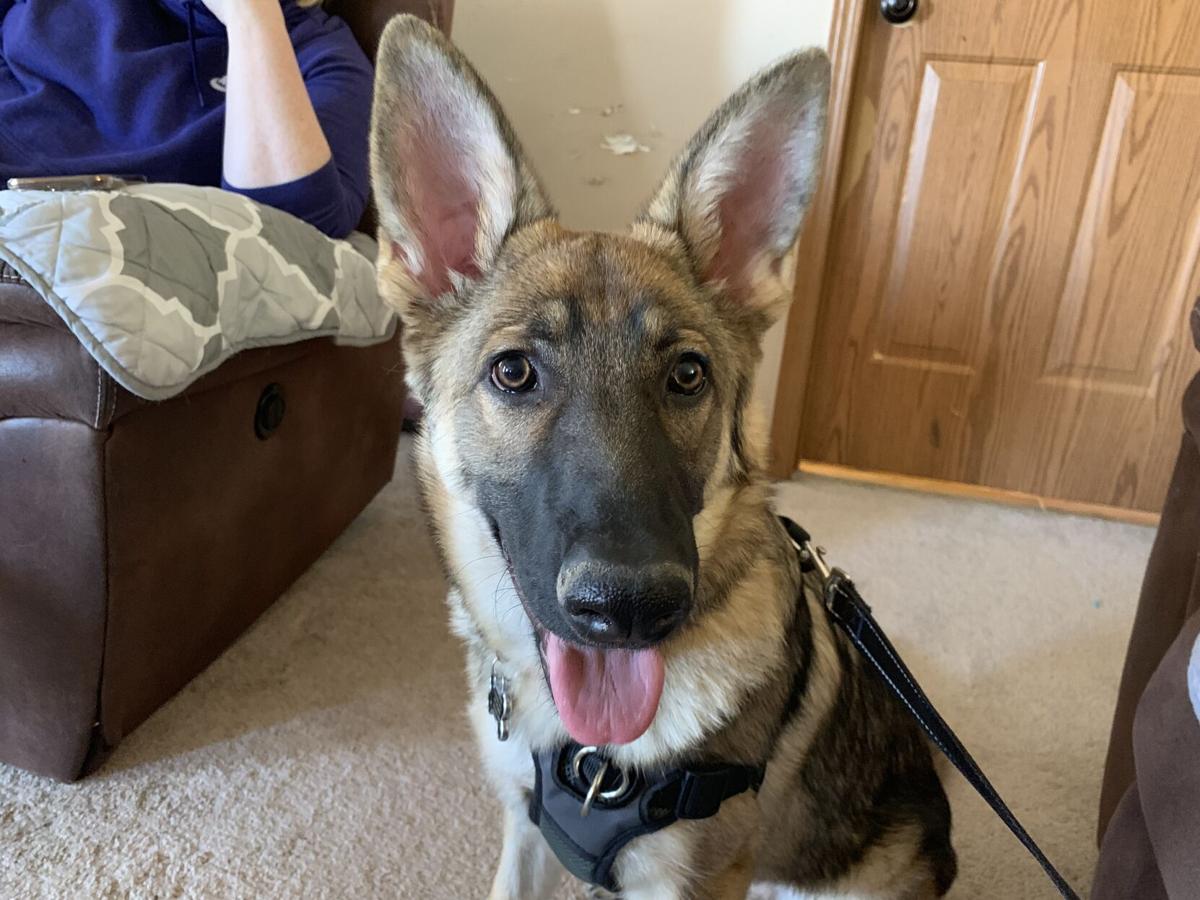 Dog Gone Problems is a weekly advice column by David Codr, a dog behaviorist in Omaha. David answers dog behavior questions sent in by our readers. You can reach him at dogbehaviorquestions@gmail.com.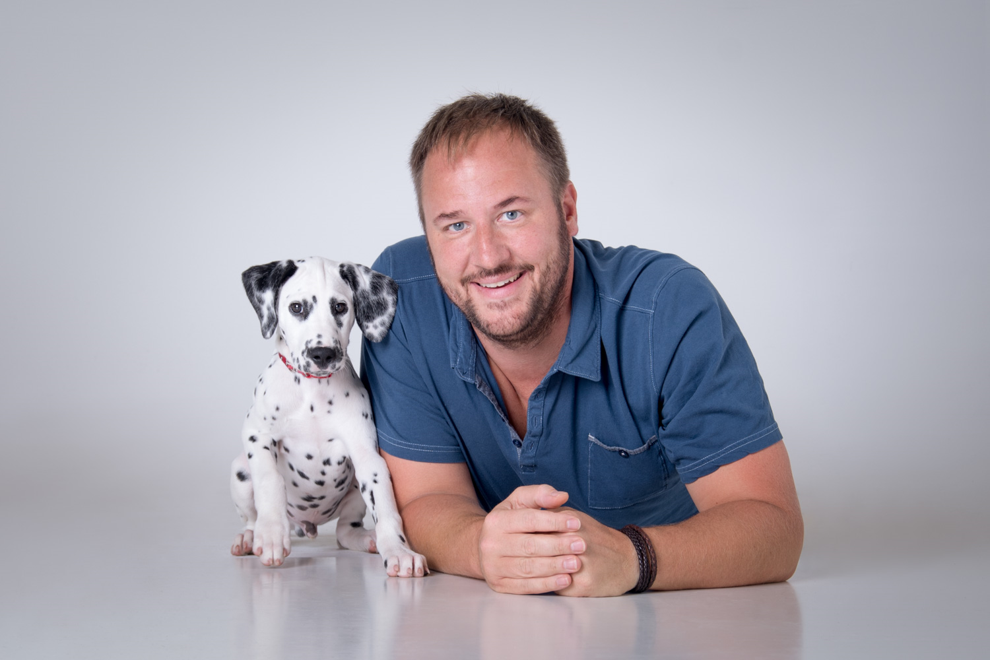 We had a German Shepherd male and when he turned 6, we got another one — a female. They turned out to be best buddies — doing everything together when we traveled, went on walks or even when we took a bath.
Unfortunately, we lost our big boy a few days ago. It's been really hard on us, but it seems really bad on our female. She's now 2 years old, but she's freaking out when we are gone for not even an hour.
When we come back, she's peeing herself and we can hear her crying like we were gone for a year. We know she's missing him, and we want to get another dog but not until next year maybe.
People have told me I could have her as a service dog, but I don't think so. Then I heard about Emotional Support Animals. Is that a real thing? I don't have any mental problems, but it seems she does since losing her brother has made her terrified to be left alone and feel abandoned. Is that possible or is something else going on? Please let me know.
My condolences on losing your male German Shepherd. Losing a dog is one of the hardest things to endure. While I'm sure your other dog misses him, it sounds more like she is suffering from separation anxiety, a condition where a dog goes into a panic attack when left alone.
All of the behaviors you mentioned are textbook examples of things that happen when dogs with separation anxiety are left alone. She didn't behave this way before because she was left with your other dog, which meant she wasn't totally alone. But now that he is gone, she feels insecure when you leave and is communicating she is uncomfortable being home alone.
Getting another dog could probably help, but it's not a guarantee. What's most important is that the other dog is compatible and she is comfortable with him or her. But I have seen many dogs who had separation anxiety that felt comfortable when there was another dog there with him or her.
Neither being a service dog or an Emotional Support Animal are things I would recommend for a dog with separation anxiety. Helping your dog feel comfortable when left alone is the recommended treatment for dogs suffering from separation anxiety.
The first step is to identify the triggers your dog reacts to. Does she get upset when she sees you pick up your keys, purse, sunglasses, etc? Once you know what her triggers are, you want to pick up your keys and then put them down without leaving your house.
The more you do this, the less picking up your keys is associated with your departure. Desensitizing your dog from reacting to these triggers is easy, but needs to be done frequently (5 to 15 times a day) until picking up your keys no longer generates a response.
The next step is to help your dog understand that being alone is nothing to be afraid of. An easy way to do this is to teach her to stay so she can practice being slightly apart from you or sit in a room on her own when you are in the next room. This is essentially practicing being alone.
Once you can do this, have her sit and stay on her dog bed a few feet away when you eat, watch TV, etc. Once she is relaxed a few feet away, practice the stay a little further away. Eventually, you want to have her practice in a different part of your home and gradually increase the duration.
While this is going on she cannot be crying, barking or demonstrating any other behaviors that communicate she is not comfortable. If she does any of those things, go back to practicing at an easier level for a bit.
The next step is to help her learn that you leaving is not permanent or anything to be afraid of. Get some high-value treats and go to your door. Reach for the doorknob, but don't touch it. After reaching, give her a treat and then reach again. Do this two to four times and, if she isn't upset, the next time touch the door knob but don't turn it. After touching it, move your hand away and give her a treat.
Repeat this process — jiggling the knob, then turning the knob and then opening the door an inch before closing it. At each step, you only go a little way and give her a treat afterward. It will take some practice, but eventually she will be calm as you open the door.
The last step is to actually leave. But when you do this, don't close the door. And as soon as you step outside, turn around and come back in and give her a treat. Do that a few times. If she is calm, go out and close the door but then open it back up and return inside right away to give her a treat. Eventually, you will be able to stay outside for longer and longer periods of time — but go slow. Only add one extra second at a time. If she cries or whines, back up a step.
It will take time and practice, but try to practice several times a day in short two- to five-minute sessions (although they will get longer once you start waiting outside). In the mean time, try to avoid leaving her alone. Use a dog daycare or have someone come and stay with her when you leave.
Good luck and remember — everything you do trains your dog. Only sometimes you mean it.
---
Meet the 10 (very good) dogs who have been at the Nebraska Humane Society the longest:
Meet the 10 (very good) dogs who have been at the Nebraska Humane Society the longest
These are the very good dogs who have been at the Nebraska Humane Society the longest. All are up for adoption as of Aug. 3. For more information on the adoption process and to see all dogs available for adoption, visit nehumanesociety.org/adopt. 
All adoptions are being done via appointment only. The application can be found inside each animal's bio on the Humane Society's website.