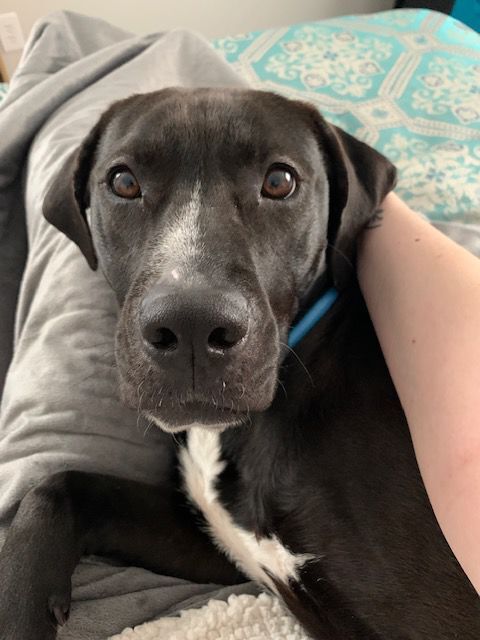 Dog Gone Problems is a weekly advice column by David Codr, a dog behaviorist in Omaha. David answers dog behavior questions sent in by our readers. You can reach him at dogbehaviorquestions@gmail.com.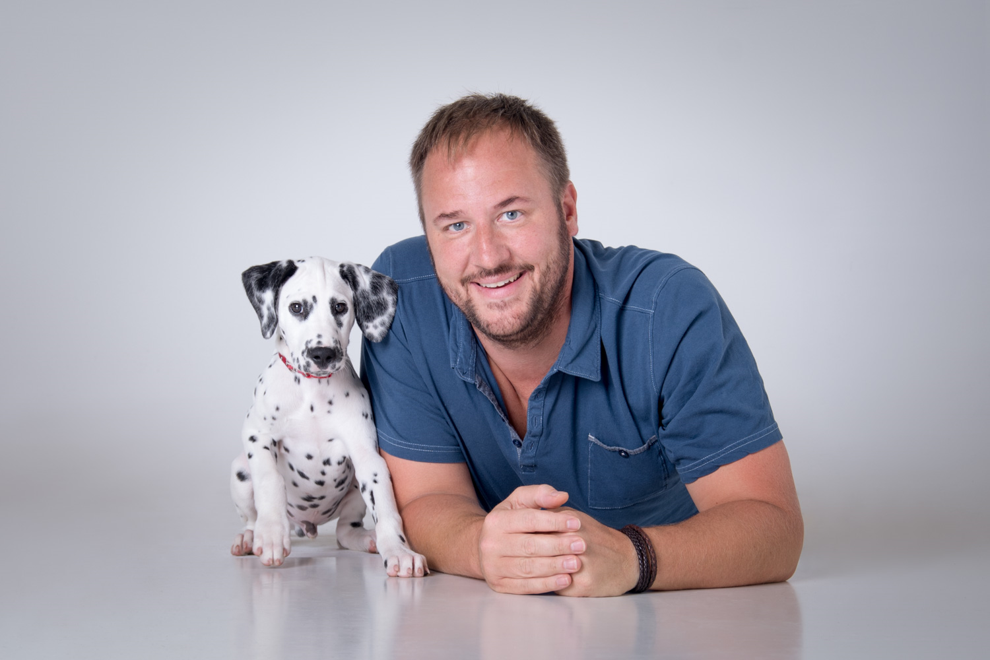 We adopted our dog in April. We love him very much, but he is very whiny. I think he's bored, and although we are working from home, we can't play with him all day.
He gets a walk in the morning, afternoon and night, and we play fetch in the yard everyday as well to burn some energy. He has so many toys, including bones and treat toys that are supposed to mentally stimulate him. But everyday he will whine and jump on us at our desks and just pace around.
I'm at my wits end. I don't know what he wants and I don't know whether to engage, punish or what! Please help!
First off, thanks for rescuing such a handsome dog. I have a dog named Cali who looks very similar!
It sounds like you are doing all the right things in terms of exercise and stimulation. I definitely wouldn't recommend punishment, as dogs don't really learn from that type of interaction. But it can damage your relationship.
I'm thinking this behavior could be a result of a few things. First, conditioning you that whining equals attention and, second, perhaps not enough sleep. Large breed dogs need between 13 to 17 hours of sleep every day. If your dog isn't getting that much sleep, that can certainly be a factor here. Building in rest periods in a room apart from you can help with that.
Before you work on my tip, keep a journal of the times of the day your dog gets whiney. Keep track for a week or so to determine if there is a pattern. The idea is to find a few times a day this happens consistently. Once you know when this is, you're ready for the next step.
Take your dog out to go to the bathroom and then get a high-value chew item like a bully stick, cow knee cap, Himalayan chew or marrow bone and go into a room away from where you work, such as a bedroom. Close the door so the dog can't take it out of the room and sit and work there while the dog enjoys his chew. Give yourself a good 20 minutes to be there with the dog to help him feel relaxed. We want to build in a new routine that he is comfortable with and enjoys.
After a few days of this, give your dog the chew item and, after he gets into his chew session, get up and go to the door. If your dog stops chewing, act like you are just grabbing or checking something in the room and then go back to where you were seated. Don't say anything to the dog. Do this a few times each chew session until your dog no longer stops chewing. If he continues chewing when you get up to move around, you can skip to the next step.
Leave the room and close the door behind you. Wait one second and then come back into the room and sit down where you were before. If your dog kept chewing the whole time, you can start increasing the time you are gone, but do this progressively. The goal is to have the dog comfortable staying in the room chewing while you leave. Continuing his chew while you leave is your goal here.
Keep increasing the duration of you being out of the room until you can leave and not come back with no whining or protesting. Once you achieve this, you can leave your dog in the room for an hour or so to get some rest.
The other thing you need to do is NOT respond when your dog whines. To dogs, any attention is validating — so no corrections or pets, as both will reinforce the behavior.
When you do go to pet your dog, start asking him to sit or lay down first. Only ask once and if he doesn't comply, go back to what you were doing. It will take a few days, or perhaps a week, but if you are consistent, your dog will learn to sit to ask for attention instead of whining. I call this petting with a purpose, and this video explains it in more detail.
Good luck and remember — everything you do trains your dog. Only sometimes you mean it.
---
Meet the 10 (very good) dogs who have been at the Nebraska Humane Society the longest:
Meet the 10 (very good) dogs who have been at the Nebraska Humane Society the longest
These are the very good dogs who have been at the Nebraska Humane Society the longest. All are up for adoption as of Aug. 3. For more information on the adoption process and to see all dogs available for adoption, visit nehumanesociety.org/adopt. 
All adoptions are being done via appointment only. The application can be found inside each animal's bio on the Humane Society's website.