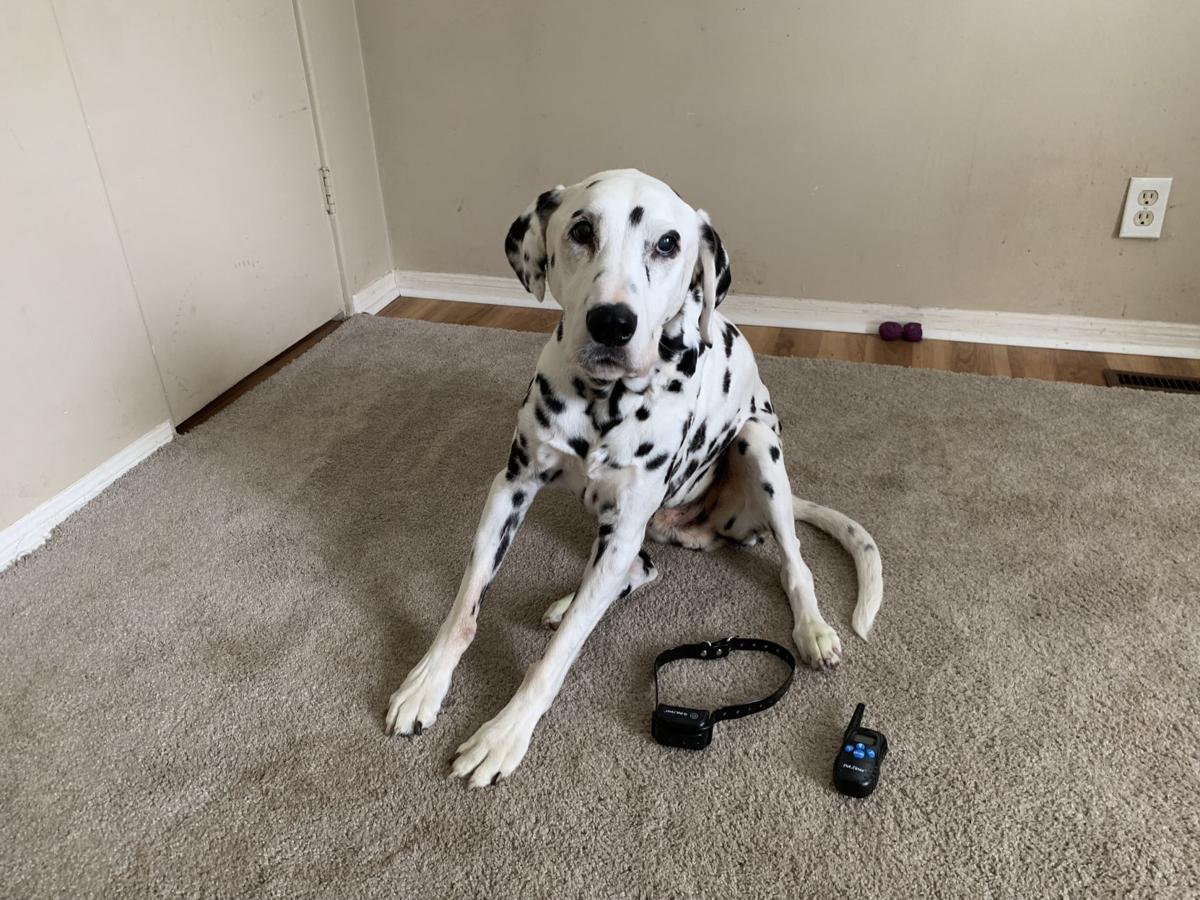 Dog Gone Problems is a weekly advice column by David Codr, a dog behaviorist in Omaha. David answers dog behavior questions sent in by our readers. You can reach him at dogbehaviorquestions@gmail.com.
Do you have an opinion on using a shock collar to control the behavior of a dog? Thank you.
I do have an opinion on the use of shock collars. They're also referred to as e-collars, which doesn't sound quite as bad. Shock collars fall into the second quadrant of operant conditioning, which is also called positive punishment. In this case, positive punishment refers to adding something the dog does not like such as an electron shock.
But no matter how you refer to them, I'm against using shock collars on dogs.
Full disclosure: I did use a shock collar on my dog, Farley, but regret it every time I think about it. I stopped using it once I learned about the power of positive dog training. I also did research on shock collars and their impact on dogs and their behavior.
One of the main ways dogs learn is through association, which is one reason why using a shock collar can actually backfire. Let's say you want to stop your dog from barking at dogs it sees outside the window. If your dog is looking at another dog when you shock it, the dog can very easily associate the pain or discomfort with the presence of the dog it's barking at.
It's possible the shock may stop the dog from barking, but it's also possible and very likely that the dog will feel frustrated and even develop other behavior problems like stress or aggression towards the thing it was reacting to when you shocked it. This frequently leads to redirected aggression, which is when the dog acts aggressive to something else due to frustration.
Additionally, prolonged use of shock collars can lead to a dog who is overly anxious, nervous or stressed — three things that often lead to aggression.
Keep in mind that if your dog is reacting to something, there is a reason. Ignoring this and instead punishing the dog for their reaction is not something we would accept in humans, but sadly many people feel it's OK to use this approach on their most loyal companion.
Ask yourself: If you were uncomfortable — even hysterical — about something and each time you communicated it to your partner, they slapped you down? Would that help you get over the cause of your concern or hysteria? Or is it more likely that it would deepen your belief?
I often point out it's called "dog training" and not dog punishing. Make no mistake, a shock collar is a pain-causing device, and if it works, it's due to causing fear. I'm a firm believer that the ends do not justify the means, therefore I cannot ethically endorse a tool that causes pain, discomfort, stress, fear or anxiety in the animal I have been tasked with helping.
But the most important reason to not use a shock collar is they are unnecessary. I have fixed thousands of dog behavior problems over the years and have never used a shock collar professionally. Next time you are wondering if you should use a shock collar, ask yourself why the dog is reacting in the first place. If you can't help your dog develop a positive association with the item or activity via counter-conditioning, you can use behavior adjustment training or constructional aggression treatment to modify your dog's behavior far more effectively that punishing it with a shock collar.
Good luck and remember — everything you do trains your dog. Only sometimes you mean it.
Pet Parade: The World-Herald newsroom's best pet pictures
We asked World-Herald newsroom employees to share their cutest pet pictures.