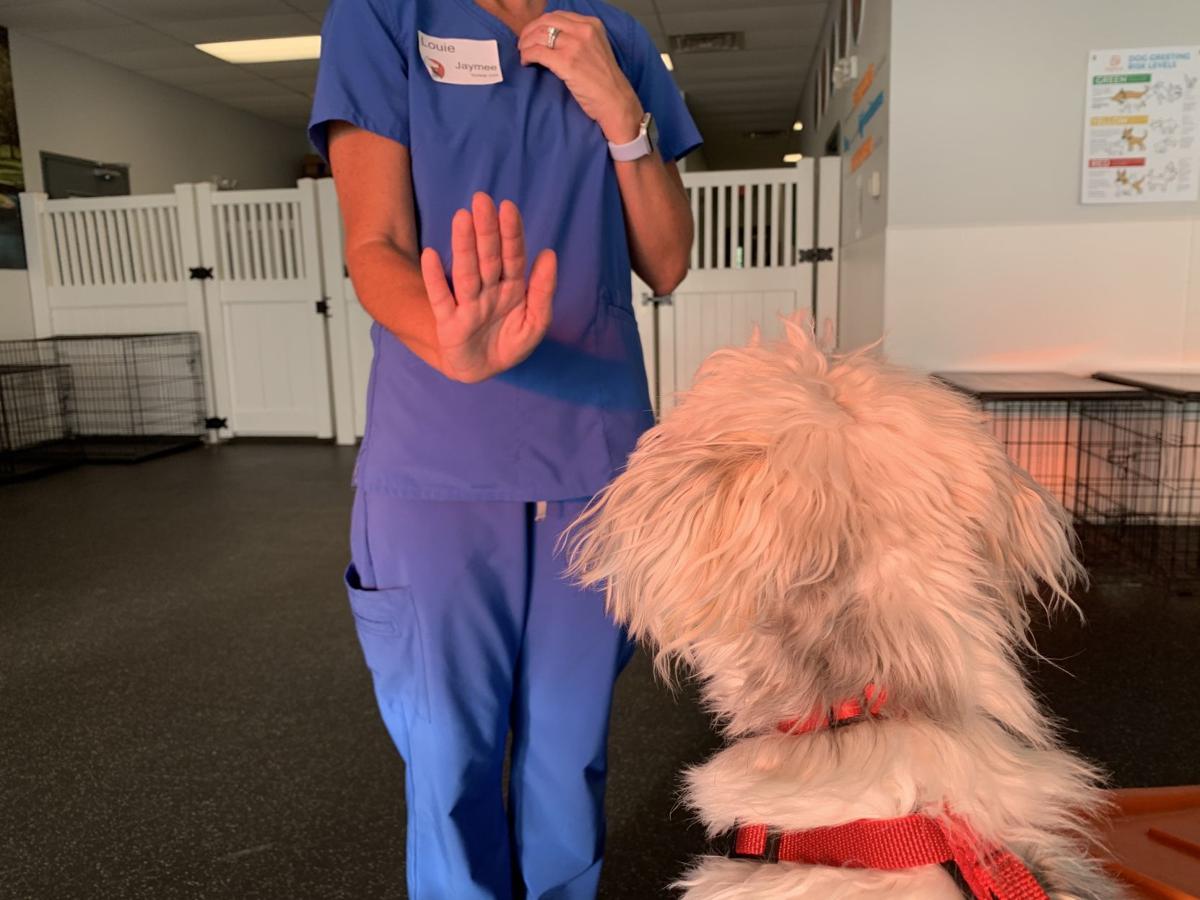 Dog Gone Problems is a weekly advice column by David Codr, a dog behaviorist in Omaha. David answers dog behavior questions sent in by our readers. You can reach him at dogbehaviorquestions@gmail.com.
Editor's note: This is the third in a four-part series addressing separation anxiety in dogs. Part one can be read here. Part two can be read here.
Last week we went over how to teach a dog to stay for duration to prepare to help him or her stop their separation anxiety.
Before we get started with the next step, I wanted to point out a few things. First, if your dog has not mastered staying for duration, do not start working on the next step until he or she does. This is the most common mistake people make when using this method. Your dog should be able to stay for three minutes consistently — five times in a row without getting up or moving away — in multiple locations in your home before you move on to the next step.
In my experience, many people move too fast when teaching a dog to stay. They get greedy asking for more time (or distance eventually) than what the dog can handle. The key is to establish a sound foundation to build on, and that takes a lot of practice and patience. So don't rush things. 
With all that being said, the next step is to teach your dog to stay for distance. Many dogs will get up and start moving towards you when you first start this step — especially if you haven't established a solid foundation for duration. So we need to move slow.
You can set your dog up for success by ensuring he or she is sufficiently exercised before practicing. Don't overdo it, and make sure your dog has at least 10 minutes of rest after the exercise ends before practice starts.
Start out by doing a few stay commands for duration only to warm your dog up. You probably only need to do this for the first week or so while practicing stay commands for distance.
When you're ready, give your dog the stay command while holding your arm up for a second and saying stay. Then lowering your arm and take a single step back. As soon as you finish stepping back, step forward to your original position, hold up your stop sign hand, deliver the treat and say "stay" a second time. Repeat this step a few times or until your dog isn't showing signs of wanting to get up. You may need to practice more at this step than you did previously since you are adding in distance, which is much harder for dogs who are predisposed to follow you.
Once your dog is relaxed with your single step back, repeat that step but this time wait one second after stepping back before you move forward to treat your dog and say the "stay" command word again.
Keep practicing at one step back until you can take that step away and get to 20 seconds without the dog moving. Once you are at this stage, you can start increasing an additional step. Just make sure to practice a few times at that distance, increasing the time you wait by a second or few at a time until you can get to about 5 to 10 seconds. At that point, you can move to three steps.
Some things to remember as you practice: 
• Remember to frequently break eye contact with your dog. This is especially important for this stage, as you will eventually be completely out of sight so your dog needs to practice staying without locking eyes with you.
• Always count in your head or use a stopwatch. If your dog moves away before being released, you need to back up to a previous success mark and practice there a few times. You can only do that if you know what count you are at.
• Practice in different locations. Dogs don't generalize well, so practicing in multiple locations is key.
You may also need to change up parts of your practice session. Some dogs need to practice with added time for each new step while some dogs are fine with adding in more steps without practicing increasing the delay the human waits at that distance. Either way, just remember to go slow and at the dog's pace. Any time your dog regresses, back up a step or a few seconds and then practice again. Then work your way to the step or duration the dog moved away from before.
This video details how to train a dog to stay for distance. Just remember to wait until your dog has a solid three to five minute stay for duration, before you start adding in distance. I usually advise that people practice for about five minutes per practice at first. Once your delays exceed a minute or two, the practice will need to go longer. Practice a few times per day in a different location and always end on a good repetition.
Next week we will cover practicing the stay with distractions and how to put everything together. Good luck and remember — everything you do trains your dog. Only sometimes you mean it.
---
Meet the 10 (very good) dogs who have been at the Nebraska Humane Society the longest:
Meet the 10 (very good) dogs who have been at the Nebraska Humane Society the longest
These are the very good dogs who have been at the Nebraska Humane Society the longest. All are up for adoption as of Aug. 3. For more information on the adoption process and to see all dogs available for adoption, visit nehumanesociety.org/adopt. 
All adoptions are being done via appointment only. The application can be found inside each animal's bio on the Humane Society's website.