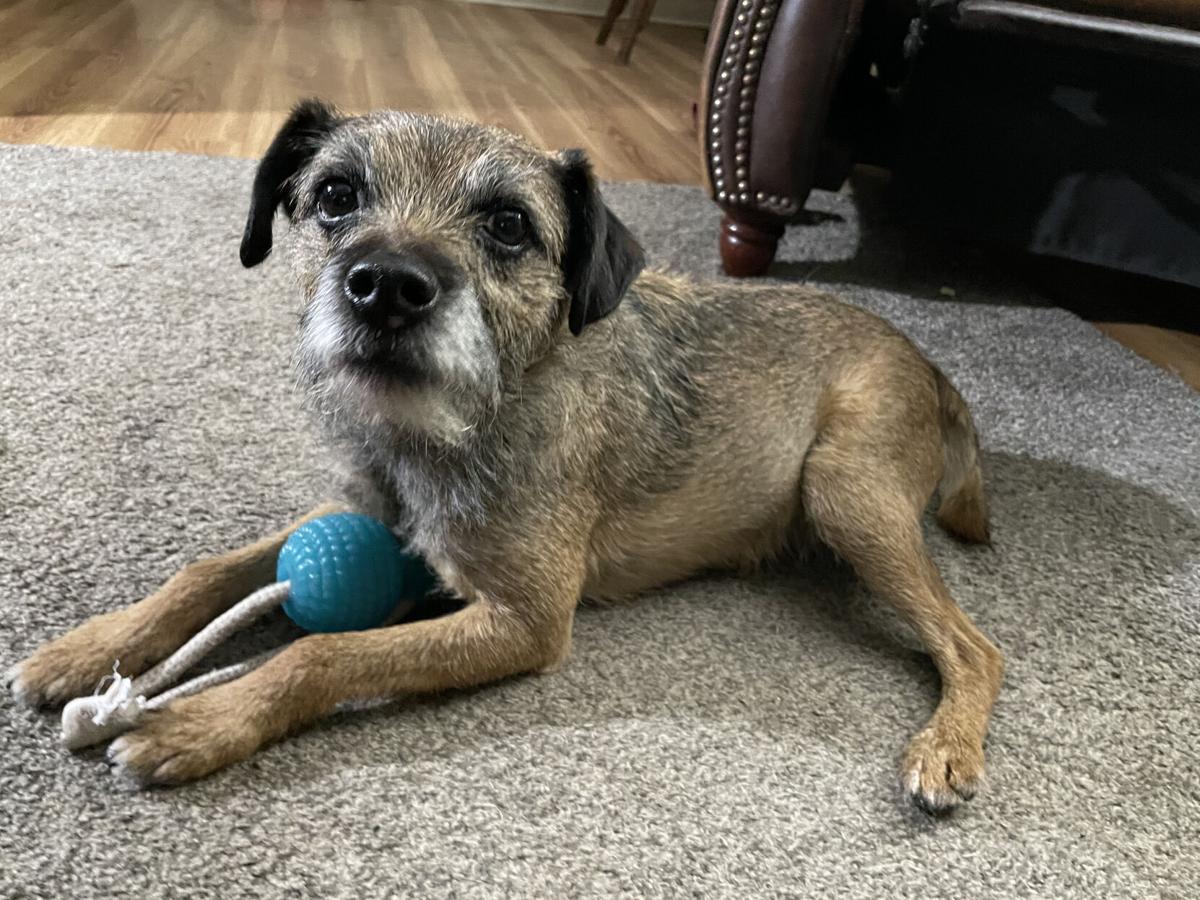 Dog Gone Problems is a weekly advice column by David Codr, a dog behaviorist in Omaha. David answers dog behavior questions sent in by our readers. You can reach him at dogbehaviorquestions@gmail.com.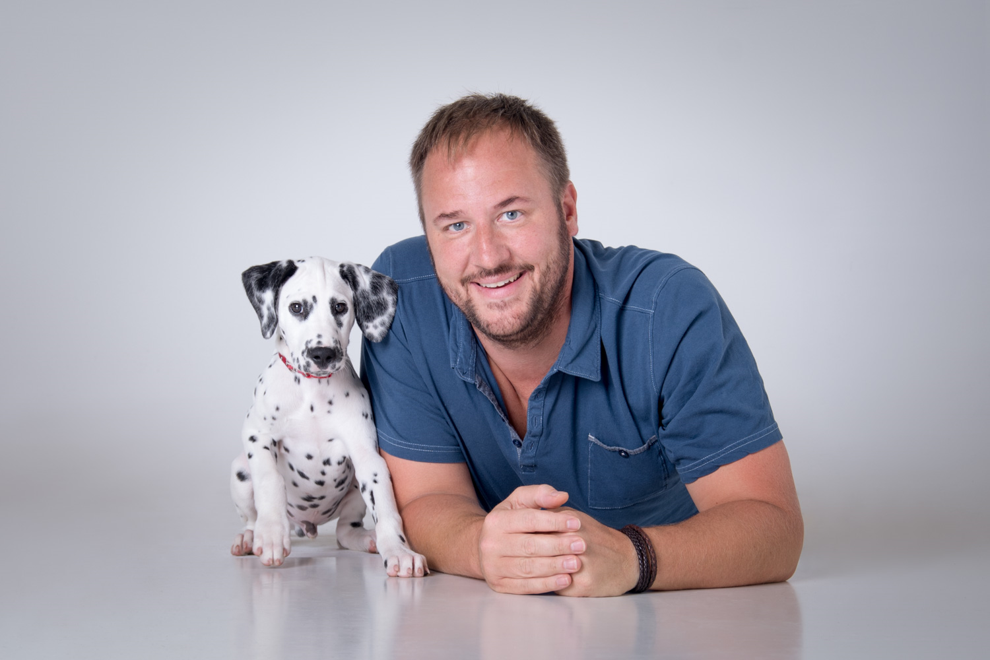 My 2-year-old high-energy terrier mix has been sleeping in a crate since I adopted her about a year and a half ago. Weekdays, my alarm is set for 5 a.m. She will start whining, crying, barking and carrying on between 4 and 4:45 a.m. every morning, weekends included.
She's crated between 10 and 10:30 p.m., right after a potty break. I try ignoring her when she starts too early, but she continues to whine for however long it takes until I finally get up. I worry she may need to go out, so I don't wait more than about 20 minutes. (I do wait for her to lie down and be calm before I open the crate door.) I don't pull the water before bedtime but haven't noticed her drinking a lot in the evenings. She doesn't have water in the crate. I suspect it's behavioral and not a need to go outside.
How can I teach her to stay quiet until I decide it's time to get up? I'm always an early riser, so it would never be past 6 a.m. Thanks,
My question to you is, do you need to kennel your dog? I use a kennel to keep my home safe or keep the dog from having accidents or getting into trouble. If you have a 2-year-old dog who doesn't have any chewing or house training issues, perhaps you could leave your dog out.
If you decide to go that route, I'd put her in her kennel at night, closing the kennel door but not latching it. Close the door to the room the kennel is in and police up anything she may get into trouble with — full trash can, old shoes, etc. If she is OK after a few days to a week, give her access to another room as well (also policing it up) and keep expanding every few days to a week. If there is anything chewed up or soiled, then you can back up a step or go to kenneling again.
If your dog isn't beelining it to go potty when you let her out in the morning, she is either up and ready to go or calling out to get you up because she is anticipating your rising from bed.
You can try getting her some additional exercise (fetch, walk, scent games, lick mat, etc.) an hour before bedtime. If you go this route, I'd take her out 45 minutes before bedtime as well as right before to ensure there are no potty problems.
If your terrier isn't getting a solid hour of exercise broken up into small chunks that happen throughout the day, you may need to increase her daily exercise quota. Terriers are a sturdy breed and need lots of mental stimulation, as well as physical exercise. Below is a daily regimen I'd recommend for a high-energy 2-year-old dog.
• Ten minute game of fetch after morning bathroom break. You shower and dress while she recovers.
• Feed breakfast out of a snuffle mat 30 minutes later. The mat makes feeding akin to exercise.
• Go for a 15 to 25 minute sniff walk a few hours after breakfast. Sniffing burns more energy than walking.
• Give a lick mat or chew item a few hours later. This could be a bully stick, cow ear, no hide, etc.
• A few hours later, spend 5 to 10 minutes playing tug-of-war with a rope or tug toy, sprinkling in drops and wait periods.
• Feed lunch out of a snuffle mat, a treat-dispensing toy or puzzle a few hours later.
• Spend five minutes training a new cue or refreshing some old-established tricks a few hours later.
• A couple hours later, do some scent games for 5 to 10 minutes.
• Go for another 15-minute sniff walk an hour or two later.
• Play fetch with a ball or frisbee for 10 to 20 minutes.
• Spend five minutes doing some more trick or cue training.
• Feed dinner out of a snuffle mat, puzzles or toys.
• Arrange a play date with a doggy friend, giving lots of time outs when the energy gets high.
• Give your dog a Kong filled with peanut butter or yogurt.
• Go for a walk or play a game of fetch for 20 minutes, followed by a bathroom break.
• Take another bathroom break right before going to bed.
Although that sounds like a lot, many of those activities are only 5 to 10 minutes long. All in, that list of mental and physical stimulation is likely around an hour and a half to two hours, which is what a healthy terrier would need to feel drained and satisfied.
One last thing: It's possible the dog is waking at that time due to an external stimulus you are not aware of. I had one client whose dog acted similar and it turned out that a neighbor had started working in their basement at that time. The equipment made a sound humans couldn't hear. Another situation involved someone turning on an electrical system that made a high-pitched frequency only the dog could hear. In another case I read about, Air Force jets passed over their house, which got the dogs anxious.
So if the extra exercise doesn't do the trick, look for external factors that may be influencing the behavior. But I'm betting increasing the exercise or ditching the kennel will do the trick.
Good luck and remember — everything you do trains your dog. Only sometimes you mean it.
---
Meet the 10 (very good) dogs who have been at the Nebraska Humane Society the longest
These are the very good dogs who have been at the Nebraska Humane Society the longest. All are up for adoption as of Aug. 3. For more information on the adoption process and to see all dogs available for adoption, visit nehumanesociety.org/adopt. 
All adoptions are being done via appointment only. The application can be found inside each animal's bio on the Humane Society's website.