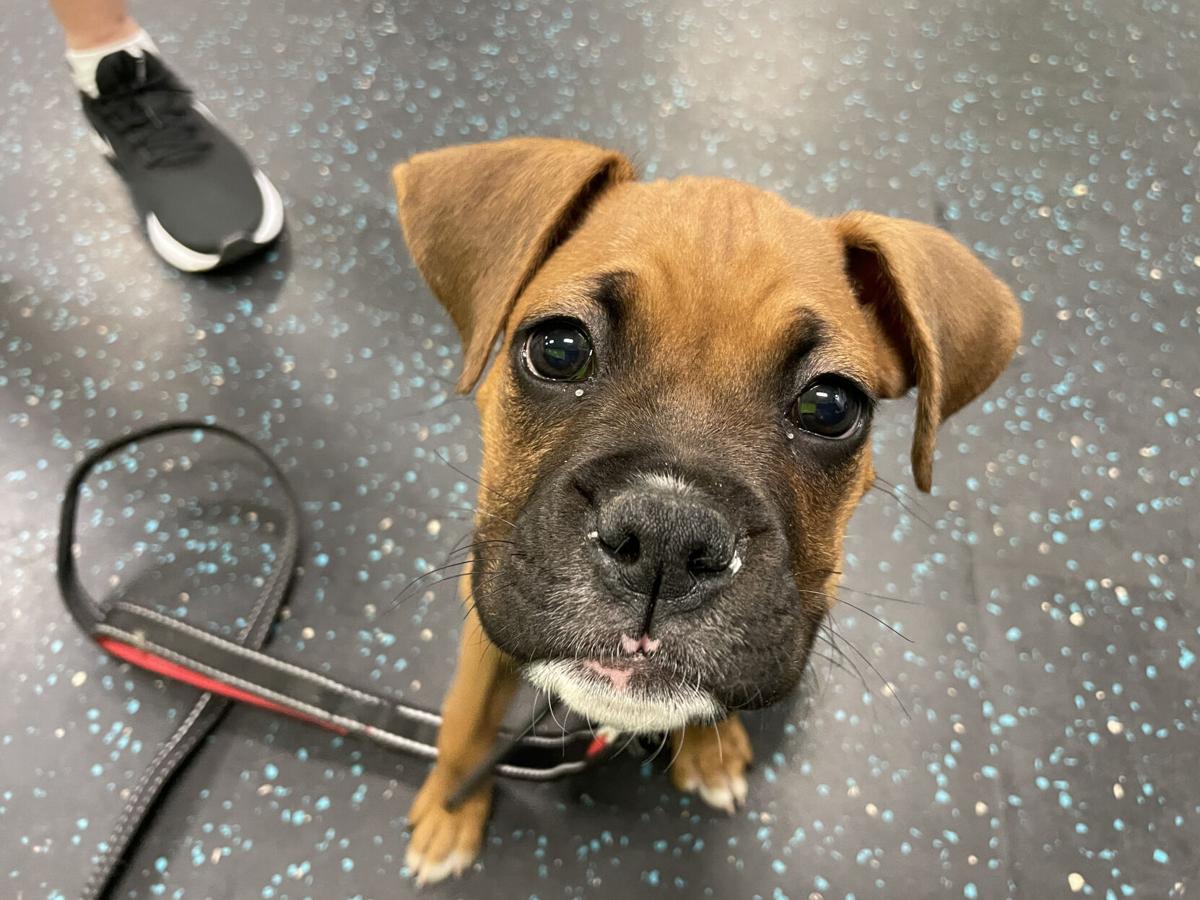 Dog Gone Problems is a weekly advice column by David Codr, a dog behaviorist in Omaha. David answers dog behavior questions sent in by our readers. You can reach him at dogbehaviorquestions@gmail.com.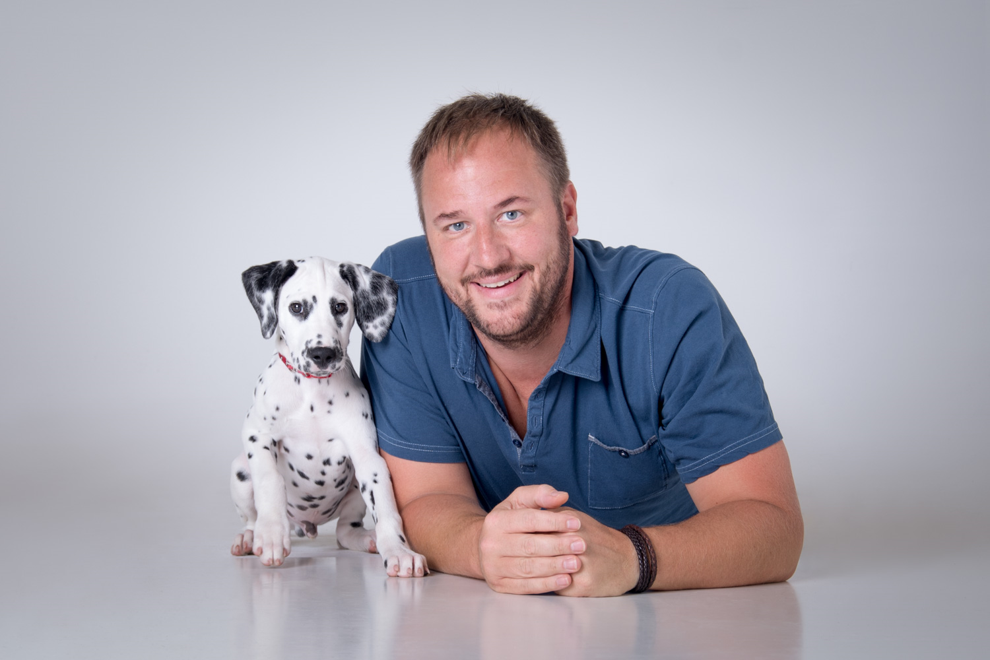 My grandson lives with me and he has a Boxer who is about 3 or 4 years old. All of the sudden, she has been wanting to sit in my lap. At first, I let her, but now it seems every time I sit she wants to be in my lap.
Also, she used to sleep with my grandson at night and now wants to sleep with me, which I don't mind, but she wants to sleep almost on top of me.
She is a big dog, and I do love her, but she is just too big and heavy to be in my lap. She hasn't been spayed yet; could that be a factor?
I don't think not being spayed is the reason the dog wants to be in your lap. There could be many reasons, such as the dog seeing another dog or cat getting affection while sitting in your lap. It could also be the change in seasons has caused the air to be cooler on the floor, and being up in your lap provides a nice, safe and warm place to be.
Or you could just be awesome.
Some dog trainers will tell you that you should never let a dog sleep in your bed, sit in your lap or sit at the same level as you because it confuses the dog into thinking it's your equal or some other poppycock.
Unless there are extraneous circumstances, there is nothing wrong with a dog being on your lap, sitting at the same height as you or sleeping in the same bed. It's all about the human's personal preference — unless the dog has behavior issues that might make those things problematic. Since you didn't mention any of those things, allowing the dog to continue laying in your lap is really up to you.
If you don't mind or enjoy having the dog in your lap, but the weight is a little bit too much, you could try sitting in a chair that is wider or on the couch. This might give the dog the ability to sit next to you or lay down next to you and rest their chin on your thigh, etc.
My more pressing concern would be that this may impact the dogs relationship with your grandson. If you are concerned about that, then limiting her time in your lap may be a good alternative if the end result is it causes the dog to seek out attention from your grandchild.
But in either case, if you want the dog to no longer lay in your lap, I would recommend getting a dog bed. Put it on the floor somewhere — I often recommend underneath the TV so it appears, to the dog, that we are looking at them when we're watching a program.
To get the dog to lay on the bed more, first get yourself some training treats that your dog likes. The next time she comes near you to get in your lap, show the dog you have a treat and then toss it onto the dog bed while they are watching.
As soon as the dog steps on the dog bed, say your marker word right before they lick up the treat. Don't motion the dog away. The entire point of this exercise is to motivate your dog to want to go to a dog bed. So if she stays there, don't call her off.
When your dog does move off of the dog bed, immediately toss another treat onto it. Repeat this with 10 to 20 treats or until your dog is staying on the dog bed on her own. Once your dog is lingering for a few seconds, you can lob a treat over there every 5, 10, 15 or 20 seconds. You want to gradually increase the length of time between each toss.
After some practice, you will notice your dog going over to the dog bed on her own. When you see this, make sure you say the marker word anytime the dog steps on the dog bed. Also, be sure to toss a treat. The idea is for your dog to think, "Every time I come to this dog bed, it rains treats."
She will also consistently hear you or your grandson say the marker word every time she steps on the dog bed. Over time, this will help the dog understand that going to the dog bed is something that you like and will reward her for.
Anytime you get a new toy, you should leave it for your dog on the dog bed. This is another easy way to create a positive association.
You could also get a bully stick and drill a hole through the side of it so that you can zip tie it to a weighted object like a dumbbell that is also on the dog bed. This way the dog is hanging out on the dog bed while she's chewing the bully stick, which is essentially practice at hanging out on the dog bed.
After a while, you will recognize when your dog is heading over to the dog bed. Once you can reliably predict this, you should introduce a command cue like "bed."
I usually recommend people give the dog bed a funny name since dogs can actually read human facial expressions. The two dog beds in my house are named Jamaica and Venice, and my dogs will go to whichever bed name I say.
If you learn better by watching, here is a video we share in our puppy classes that includes other tips on how to train a dog to go to the dog bed.
Good luck and remember — everything you do trains your dog. Only sometimes you mean it.