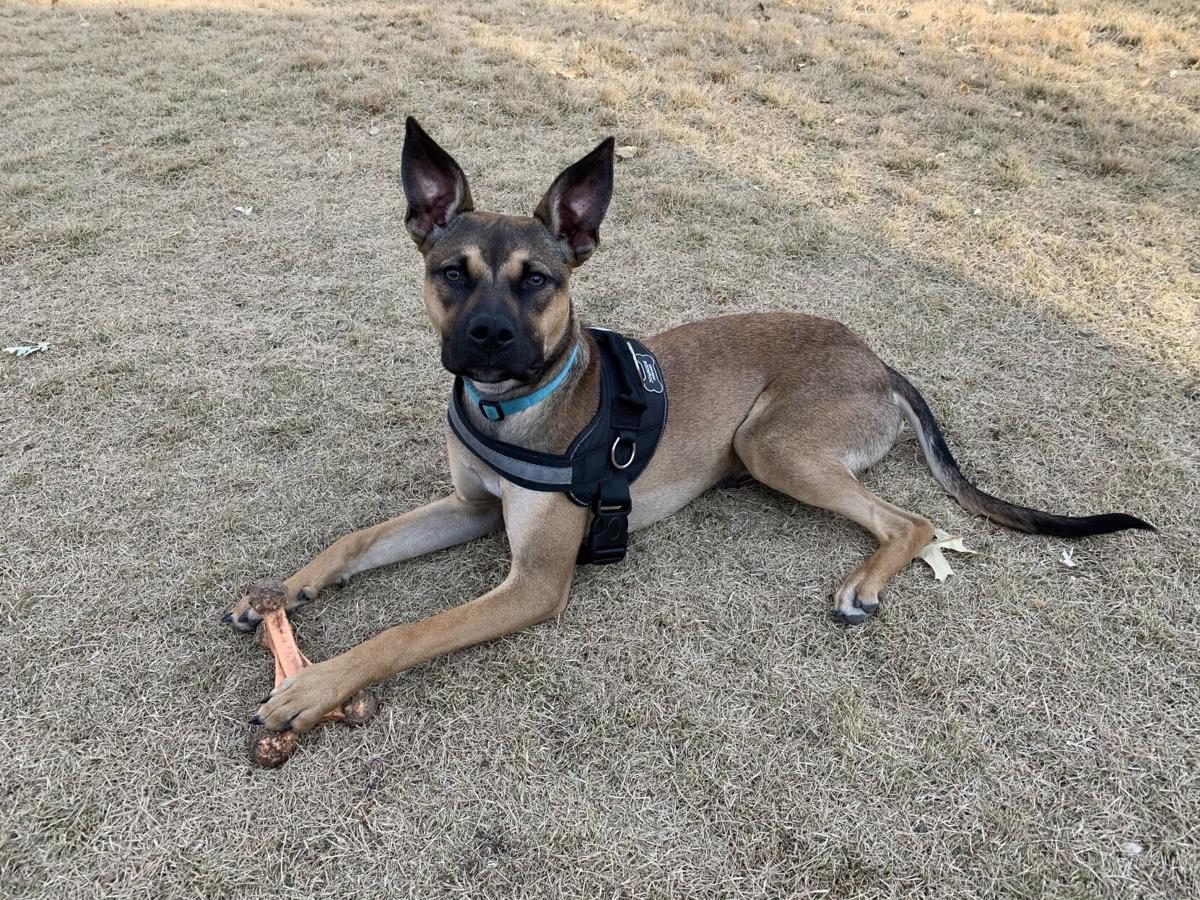 Dog Gone Problems is a weekly advice column by David Codr, a dog behaviorist in Omaha. David answers dog behavior questions sent in by our readers. You can reach him at dogbehaviorquestions@gmail.com.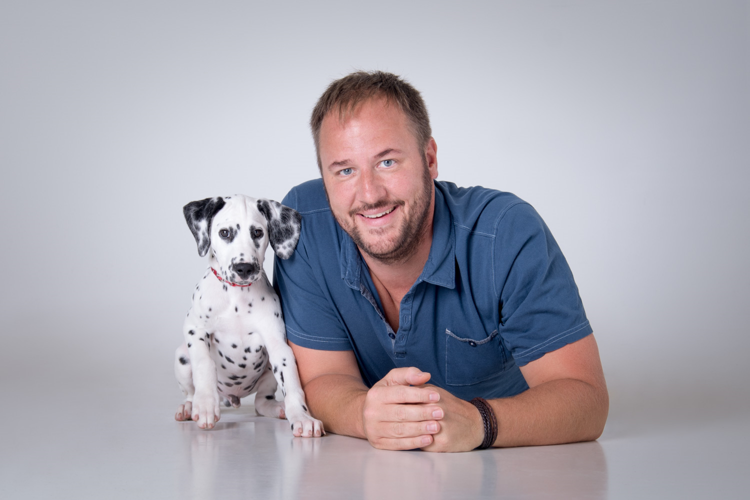 My granddaughter recently bought a puppy who is about 6 months old. He is a Healer/Shepherd mix. He is potty trained and as sweet as they come until she leaves him.
She bought him from a woman on Facebook, so I'm not sure she told her everything. He hates being alone in a crate or anywhere. He cries and has become destructive in his desire to escape.
We put him in my breezeway yesterday and left him for 45 minutes. It had windows and plenty of room to have his bed and water. When she came back he had almost chewed through the bottom of my door.
It scares me because I'm afraid he is going to hurt himself. It is like he will do anything to escape and we don't know what to do. This is only one of the things he has done in the past three weeks. It seems like he is so fearful of being alone that he will do almost anything to get out.
How do we fix this? We can't be with him 24/7, but can't leave him alone at this point. Please help us!
I am seeing this problem with more and more frequency due to the coronavirus pandemic. Many dogs develop separation anxiety, but now that we are sheltering at home, the problem is amplified greatly.
Separation anxiety almost always comes from a lack of practice of being alone when the dog is a puppy. This is one of the reasons why we are such adamant supporters of setting up a long-term confinement area.
Almost 100% of our puppy class parents who use a LTCA — with the puppy eating, sleeping and hanging out there when they can't be supervised — end up with adult dogs who are confident about being alone because they practiced it during their critical developmental periods.
Unfortunately, many people are unaware of how to use a LTCA or don't think their dog needs it. When the dog develops some of the symptoms of separation anxiety, which can include chewing, they surrender the dog to a shelter.
Separation anxiety is essentially a panic attack the dog goes through when they are left alone. You can help them develop the confidence to be left alone after early puppyhood, but it does require a lot of practice.
The first step is to desensitize it to the triggers that are associated with the humans leaving. These triggers can involve many different things but are most commonly associated with us picking up our keys, grabbing our purse, sunglasses, putting on a work uniform, etc.
In many cases, humans unknowingly perform departure rituals that are the same each time. These include putting on your shoes in a specific location or the routine that you follow before you go to work, including showering at an early time, putting on a specific pair of shoes or picking up items that are needed for work such as a suitcase or work tools.
To desensitize your dog to these triggers, you need to identify what they are and then help your dog practice being exposed to them at times you re not leaving. An example would be going over to where your keys are, picking them up and then putting them back where you found them before going and sitting down as if nothing happened. Wait for your dog to relax, then repeat the process. Keep practicing this process until the dog does not whine, whimper or show signs of anxiety when you do them.
Once you can pick up the item and put it back without a reaction, you want to start increasing the duration. This could be accomplished by picking up the keys, swinging them around your finger or putting them in your pocket and then taking them out and placing them back where you found them.
Make a list of all of the triggers you see as you go through your normal departure routine. Anytime you see your dog start to show signs of anxiety — pacing, whining, drooling, barking, pawing you, etc. — add them to your list.
Once you have your list, you can start the process of desensitizing the dog as I described earlier but only one at a time. You can do several of these in a day but don't combine picking up your keys with picking up your purse. Eventually you want to get to that stage, but not until you can pick up the keys or the purse and put them in your pocket or use them in a normal fashion without your dog showing any signs of distress.
The next steps are to help the dog practice being somewhat alone. Teaching your dog to spend time on the dog bed a few feet away is a great first level to achieve. This video details how to train a dog to go to and stay on a dog bed.
I also like to have a dog learn to stay so that I can help it stay in a room on its own while you are still in the house. This is an easier version of being alone and if you practice a few times a day, every day for a few weeks in short sessions, your dog will become more comfortable being by himself. This video covers how to train a dog to stay for duration (the first stage) and this one goes over how to stay for distance.
If you go slowly and make sure your dog is comfortable before you progress to the next stage or increase the duration, your dog will become more and more comfortable with being alone. It will take time and a lot of practice, but if you are patient and consistent, I'm confident you can help your dog get over his separation anxiety. If it continues after that, you should contact a local dog behaviorist or positive-reinforcement-based trainer for more advanced help.
Good luck and remember — everything you do trains your dog. Only sometimes you mean it.
---
Meet the 10 (very good) dogs who have been at the Nebraska Humane Society the longest:
Meet the 10 (very good) dogs who have been at the Nebraska Humane Society the longest
These are the very good dogs who have been at the Nebraska Humane Society the longest. All are up for adoption as of Aug. 3. For more information on the adoption process and to see all dogs available for adoption, visit nehumanesociety.org/adopt. 
All adoptions are being done via appointment only. The application can be found inside each animal's bio on the Humane Society's website.