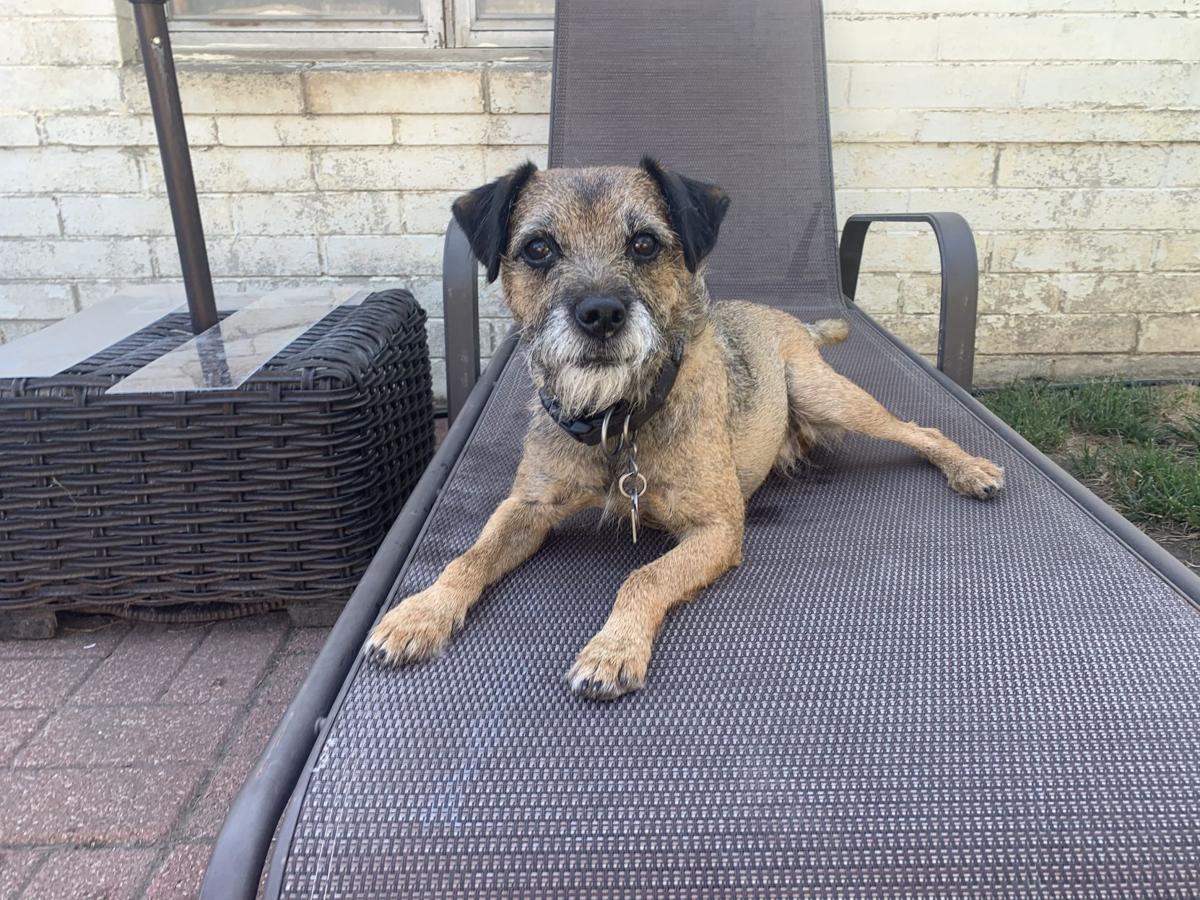 Dog Gone Problems is a weekly advice column by David Codr, a dog behaviorist in Omaha. David answers dog behavior questions sent in by our readers. You can reach him at dogbehaviorquestions@gmail.com.
My name is Justin and I'd like to let you know your response to a question online helped me a lot in getting my terrier to listen to me outside. She has reactive tendencies that make it difficult to control her. I've tried using positive reinforcement games and training methods, and they definitely work but I just want to make sure I am training her the right way.
Her biggest problem now is resource guarding her bones and food around other dogs, as well as some leash manners. She often tries to be the boss and was wondering any techniques or advice I could get to help.
I'm so happy to hear the advice I shared with another reader was able to help you and your dog. Let's see if I can help you with your resource guarding issue.
Resource guarding is a natural thing dogs do in the wild, as they need food, shelter and other things for their survival. While domesticated dogs don't need to guard their valuables, this behavior still shows up at times. It's not an indication of you doing anything wrong; it's just one of those things that happens.
Dogs who guard resources do so to protect the item from perceived threats. A dog can guard a person, place or thing, and it can guard from people and dogs.
One of the biggest mistakes people make is forcibly taking the item from the dog when he or she guards. But since the guarding behavior is a result of the dog thinking you will take their item, forcibly taking it from them is one of the worst things you can do. It validates the dog's perception and can easily lead to a real and often serious bite.
When I have a dog with a resource guarding problem, I usually do two things. First, teach the dog to drop and, second, teach the dog that I'm not a threat to steal their items.
Teaching a dog to drop is best accomplished with low-value items the dog is not guarding, such as a toy, ball, etc. This video covers how to teach a dog to drop.
Communicating that you are not a threat to take things is fairly easy, but it does take a lot of practice. You will use the same approach you would use for dogs and for people. But when you have a dog who guards from dogs, you will need a dog (or several) who are not reactive that you can lead easily to accompany you with the same method.
The concept is to approach the dog and stop before she feels threatened while creating a positive association with your presence. This video explains how to stop resource guarding in dogs. The video is of a dog who guards its kennel, but you can use the same approach for food of bones. Just have a helper dog on a leash as you follow the steps.
Good luck and remember — everything you do trains your dog. Only sometimes you mean it.
---
Meet the 10 (very good) dogs who have been at the Nebraska Humane Society the longest:
Meet the 10 (very good) dogs who have been at the Nebraska Humane Society the longest
These are the very good dogs who have been at the Nebraska Humane Society the longest. All are up for adoption as of Aug. 3. For more information on the adoption process and to see all dogs available for adoption, visit nehumanesociety.org/adopt. 
All adoptions are being done via appointment only. The application can be found inside each animal's bio on the Humane Society's website.
Be the first to know
Get local news delivered to your inbox!