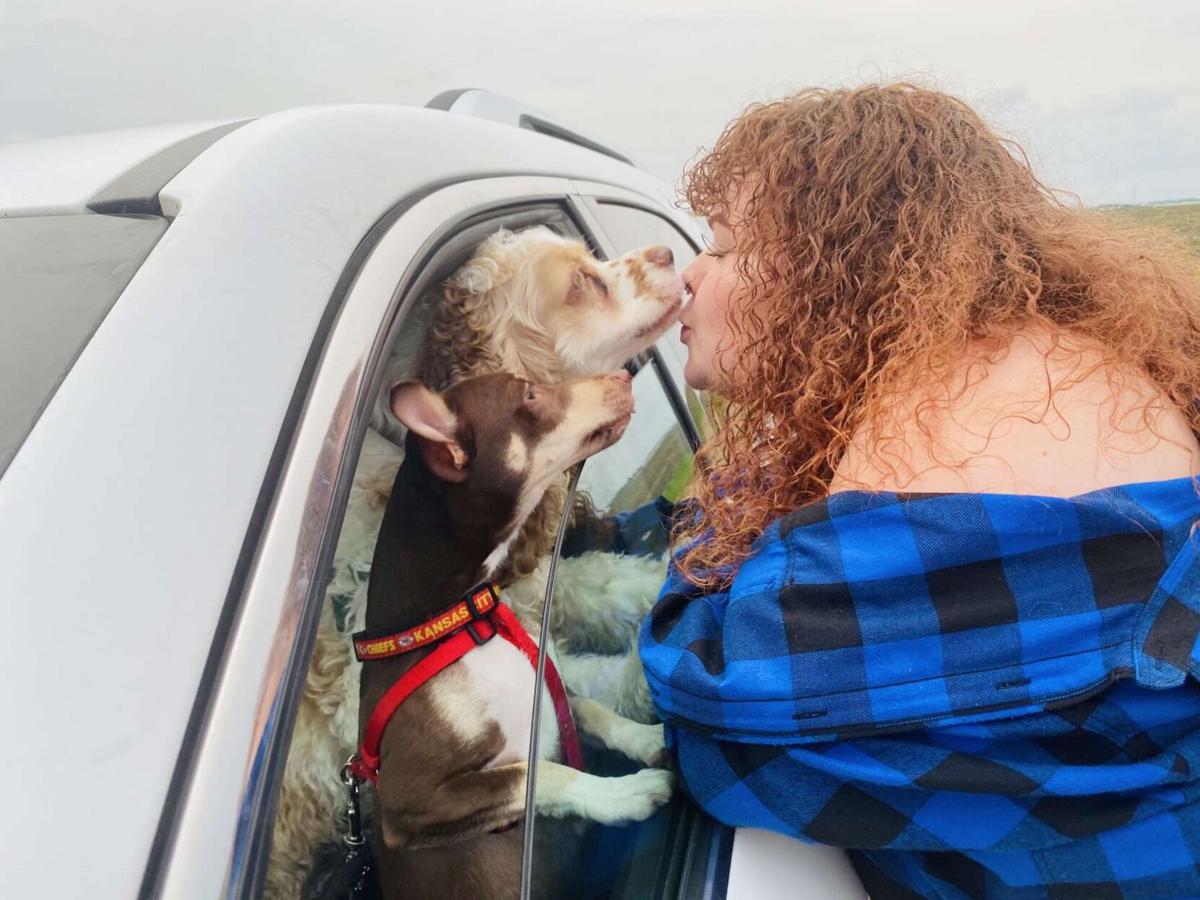 Dog Gone Problems is a weekly advice column by David Codr, a dog behaviorist in Omaha. David answers dog behavior questions sent in by our readers. You can reach him at dogbehaviorquestions@gmail.com.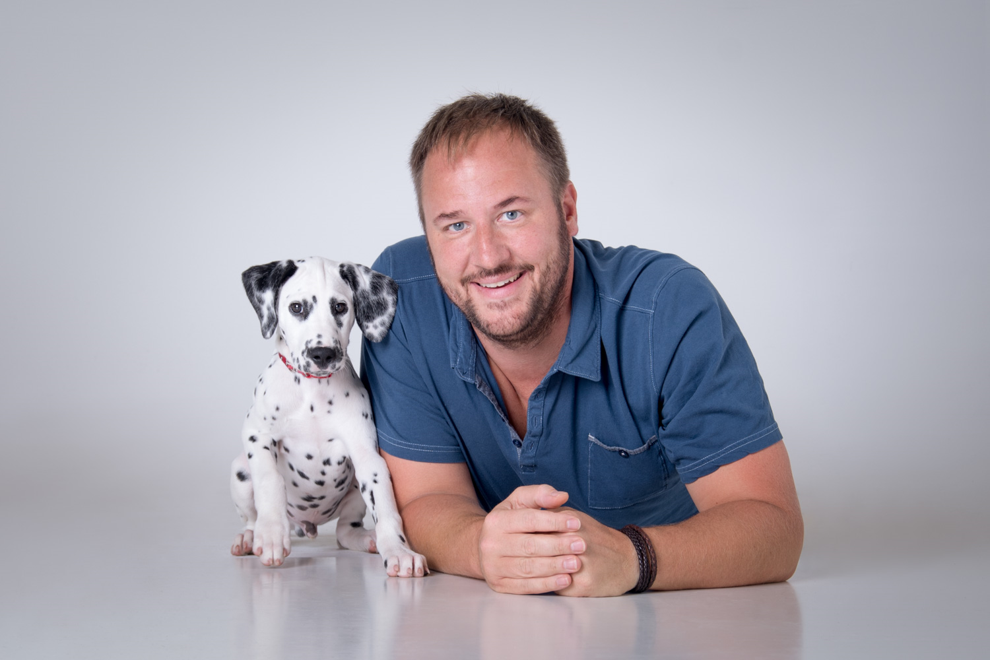 My friend has two large dogs, Joe and Sally. I adore Joe, who is calm, well-behaved and affectionate. Sally, on the other hand, is just irritating. She is very sweet, but she is constantly trying to lick my face.
When I visit, I can't even get out of the car before she's lunging at my face to lick me. When I use my hands to keep her away, she licks my hands and puts her mouth around my wrist. When she can't lick me, she paws at me and scratches me. When we're in the car, Sally tries to lick my face from the back seat. I even bit her tongue once when she licked me while I was talking.
My friend loves having Sally lick his face and encourages this behavior. He knows I hate it, but he doesn't try to stop her until I'm clearly angry, and then he just tells her to "settle down." I know I need to have a serious talk with my friend, but what can he do to control this behavior? Thanks.
Dogs lick for many reasons, including nervousness, sampling, a greeting, appeasement, apologies, etc. But since your friend enjoys the activity, at this point it has become a practiced behavior.
I always tell my clients, "Whatever the dog does with you, it will think it can or should do with everyone. So make sure it's an activity other people enjoy as well."
If that isn't the case, I advise people to only do the activity when requested so it's not foisted upon guests or when you don't want it.
It's important to note that licking can release endorphins in dogs, so licking can make a dog feel good. I often use licking as a part of my canine rehabilitation plans — providing the dog with something to lick at times when he or she is anxious, nervous or uncertain.
One solution would be to gift your friend a lick mat. Since there are two dogs, I'd get two mats. I'd call ahead and see if Sally has an aversion to peanut butter (you can use yogurt if peanut butter is not an option) and make sure the dogs don't protect or fight over toys. If not, then bring peanut butter or yogurt along with your gift to your next visit.
When you get to your friend's house, avoid petting or interacting with the dogs when they are excited. This is a time where it's hard for them to keep control and often will translate to some licks, too.
Go to the kitchen and add the peanut butter or yogurt to the lick mats, then go to where you hang out with your friend and put the lick mats down (but several feet apart). It's a safe bet the dogs will zero in on the lick mats and direct their licking there.
I'd then make prepping the lick mats part of your arrival. As you presented them as gifts, you can ask if they are liking them and comment on how much you enjoy watching them lick the mats. With some crafty and well timed comments, you can make providing the lick mats a regular part of your visit. This gives the dogs the ability to get their licks in — just not on you.
If, after the mats are done, the dog comes over to you, ask her to do something like sit or lay down before you pet her. This will help condition the dogs to sit or lay down to ask for your attention.
If you are open to it, asking if you can go out for a quick walk where you let the dog sniff as much as she wants would be a good alternative.
Finally, if the dog comes over and starts to get into position to lick or starts licking, stand up right away. This should stop the licking and also be a strong visual cue for your friend that you're not a fan of the licking. It may take a few (or more) stands, but eventually the dog and your friend should get the picture.
Good luck and remember — everything you do trains your dog. Only sometimes you mean it.
---
Meet the 10 (very good) dogs who have been at the Nebraska Humane Society the longest
These are the very good dogs who have been at the Nebraska Humane Society the longest. All are up for adoption as of Aug. 3. For more information on the adoption process and to see all dogs available for adoption, visit nehumanesociety.org/adopt. 
All adoptions are being done via appointment only. The application can be found inside each animal's bio on the Humane Society's website.