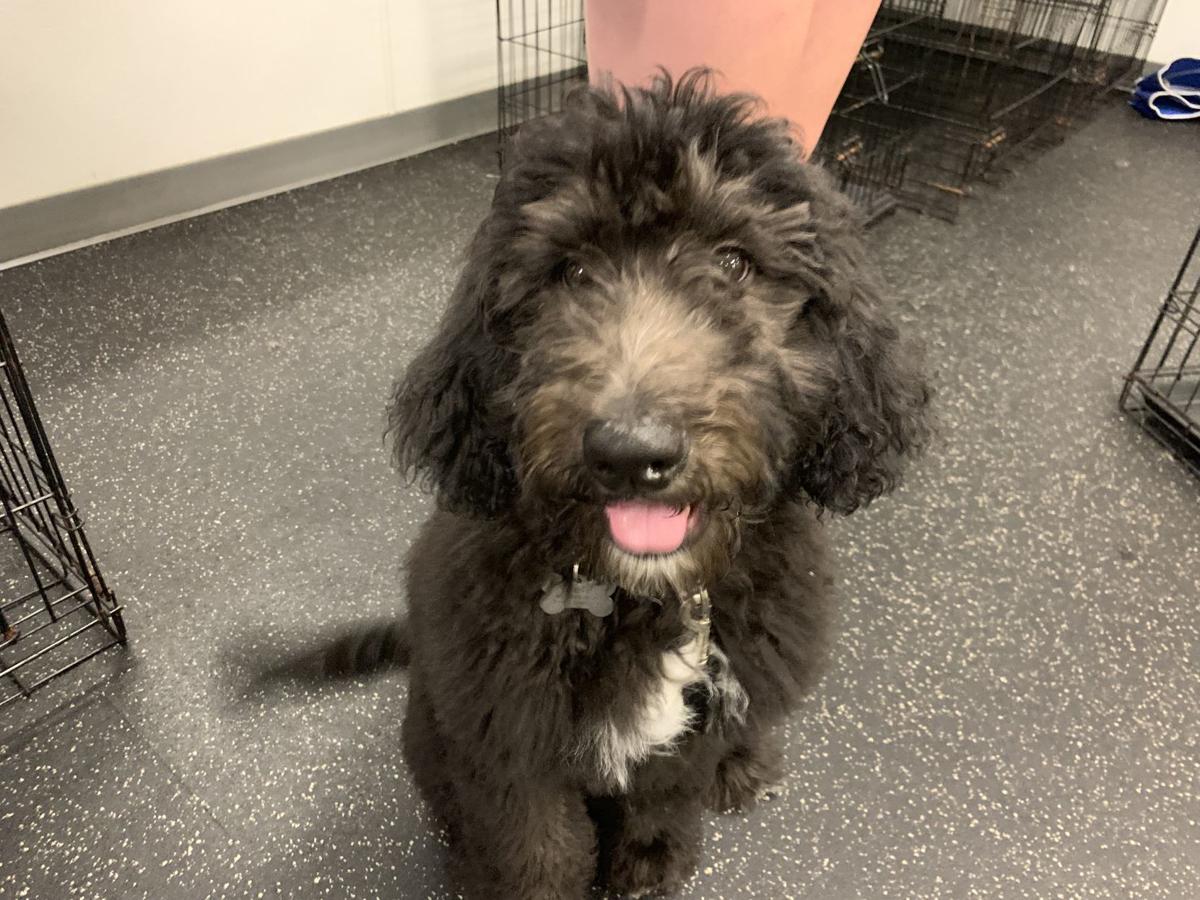 Dog Gone Problems is a weekly advice column by David Codr, a dog behaviorist in Omaha. David answers dog behavior questions sent in by our readers. You can reach him at dogbehaviorquestions@gmail.com.
We need help with our 4-year-old Goldendoodle, Sully. He eats socks, underwear, etc., from the laundry, off the counters — anywhere he can find them! He swallows them whole, which makes it that much more dangerous. Usually he is able to pass them and we find them in the backyard when picking up his waste, but he has also been known to throw up items that he has eaten.
This week we were not so lucky and he landed himself in the emergency vet hospital and underwent surgery to remove the sock that was bunched up in his small intestine. We feel very fortunate that we did not lose him and want to prevent further incidences. Thank you in advance!
If you were a client, my first question would be: "How much exercise does Sully get?" Your average dog needs a minimum of one hour of exercise every day. Higher energy breeds (which Goldendoodles can certainly be) need more. Dogs who are under exercised are notorious for getting into trouble.
If you are not getting your dog at least an hour of exercise every day, you can expect this behavior to continue. This video shares a number of creative forms of exercise that are quick and easy.
Also make sure that Sully has plenty of appropriate chew items. A mix of antlers, real bones (uncooked), Nylabones (in different shapes, sizes and flavors), tug toys, treat dispensers (Kongs filled with peanut butter), a water buffalo horn and other appropriate toys are crucial. I advise my client's dogs have at least 20 toys at all times — and adding a new chew toy once a month is a good idea. Another option for hearty chewers are digestible chew items like Bully Sticks, Cow Ears, Cow Kneecaps, etc. Avoid rawhides, which are often soaked in bleach, ammonia and other nasty chemicals.
To stop the gobbling of socks, the first step is prevention. Each time your dog gets a sock, it's rewarding this behavior — so removing that factor should be pretty high on your list. Try closing the door to the laundry room, moving the hampers to places the dog can't reach or adding a lock or fastener to the hampers.
The last step is to teach your dog the "leave it" command. This is an easy command to teach, but please practice three times a day for a week to develop a strong response. Once your dog understands the concept, you need to practice. Before doing so, make sure your dog has been properly exercised within an hour of the practice session.
To start, put a clean sock on the floor in the middle of the living room. When your dog notices it or takes a step towards it, give the "leave it" command and reward your dog for compliance. Practice to five times in that spot and then take him into another room that socks are not normally in and practice there. Shoot for three different rooms — as dogs don't generalize well and need to practice in different situations.
After practicing in three or more rooms socks are not in on the first day, start taking Sully to the areas where socks are kept. If the dog moves towards where the socks are, give the command and reward when he listens. If he shows no interest, or you want to make it more challenging, toss a dirty sock into the hamper or basket in front of him. Try to give the leave it command in the middle of the first step or sooner if possible.
With practice and a commitment to exercise, you should be able to teach Sully to leave the socks for the washer and dryer.
Good luck and remember — everything you do trains your dog. Only sometimes you mean it.
---
Meet the 10 (very good) dogs who have been at the Nebraska Humane Society the longest: 
Meet the 10 (very good) dogs who have been at the Nebraska Humane Society the longest
These are the very good dogs who have been at the Nebraska Humane Society the longest. All are up for adoption as of Aug. 3. For more information on the adoption process and to see all dogs available for adoption, visit nehumanesociety.org/adopt. 
All adoptions are being done via appointment only. The application can be found inside each animal's bio on the Humane Society's website.
Omaha World-Herald: Momaha
Receive advertised offers, event promotions and discounts for you and your family. Created with parents in mind!