Dog Gone Problems is a weekly advice column by David Codr, a dog behaviorist in Omaha. David answers dog behavior questions sent in by our readers. You can reach him at dogbehaviorquestions@gmail.com.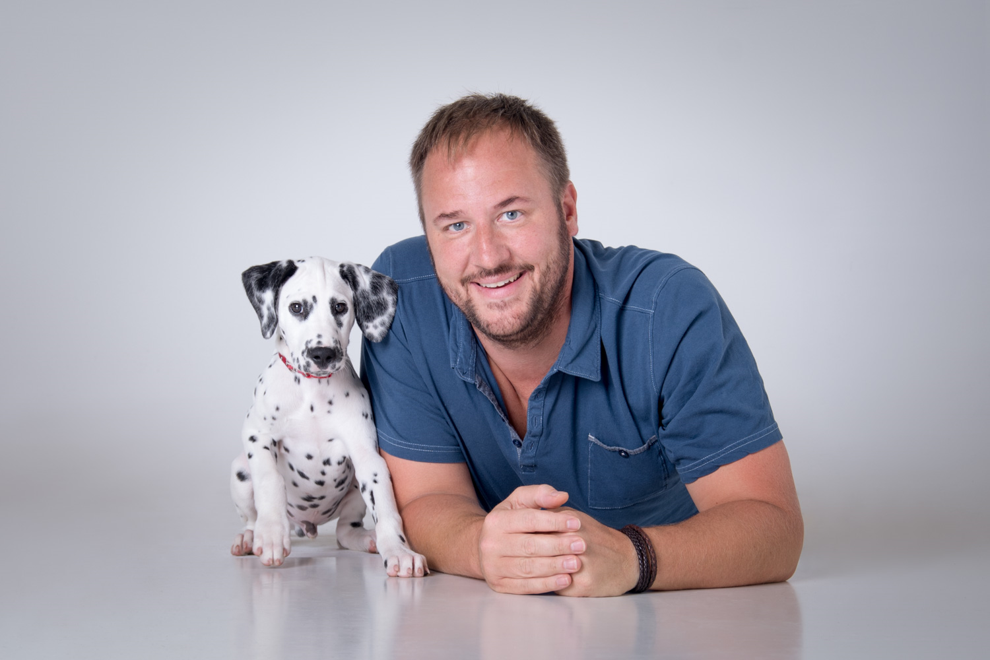 Our 11-week-old soft-coated Wheaton Terrier will use the pee pad we have set out for her to pee and poop on, but then she will eat the poop and chew on the pee area unless we pick it up quickly.
We tried changing her food. We are crate training at night and using a gated off laundry room with the pee pads during the day. We also take her outside, but if given the chance she will eat her poop there too. What the heck do we do to help her stop this? Not only is it gross, but I'm sure it's not healthy.
While we think of eating poop as disgusting, it's actually not an unusual behavior for dogs. Many dogs eat waste from other animals including squirrel and rabbit droppings. It can be dangerous if the scat has parasites in it, which can happen outside.
Puppies usually learn this behavior from their mother, who will eat their solid waste to keep the whelping area clean. Some dogs develop this behavior because of missing nutrients in the food they are being fed. The longer they do this behavior, the harder it will be to stop.
In your case, I'd assume this behavior was adopted by your pup after watching her mother do it. The best way to stop it is to eliminate the opportunity by removing the pup from the area as soon as possible. The easiest way to do this is to keep a potty journal. Write down the times you feed your pup and the times the poop arrives. The three times a puppy will most likely to need to go are right after waking up, five minutes after eating and 15 minutes after play time starts. I usually take them out once an hour as well. 
If you feed the puppy at consistent times each day, you will be able to determine a window when your pup will need to poop. Once you figure that out, take your puppy out or to the potty area and give her five minutes to go. If she doesn't go in five minutes, pick her up and hold her in your lap until she fusses. Then take her back to the potty area for another five minutes. Repeat this five minute potty training cycle until your pup goes.
As your pup starts to go poop, make sure you say the command word. Say it again when popping a treat into her mouth after she finishes. The more often they are in the right place at the right time — combined with timely rewarding for going — the quicker they take to potty training.
Good luck and remember — everything you do trains your dog. Only sometimes you mean it.
---
Meet the 10 (very good) dogs who have been at the Nebraska Humane Society the longest:
Meet the 10 (very good) dogs who have been at the Nebraska Humane Society the longest
These are the very good dogs who have been at the Nebraska Humane Society the longest. All are up for adoption as of Aug. 3. For more information on the adoption process and to see all dogs available for adoption, visit nehumanesociety.org/adopt. 
All adoptions are being done via appointment only. The application can be found inside each animal's bio on the Humane Society's website.