Dog Gone Problems is a weekly advice column by David Codr, a dog behaviorist in Omaha. David answers dog behavior questions sent in by our readers. You can reach him at dogbehaviorquestions@gmail.com.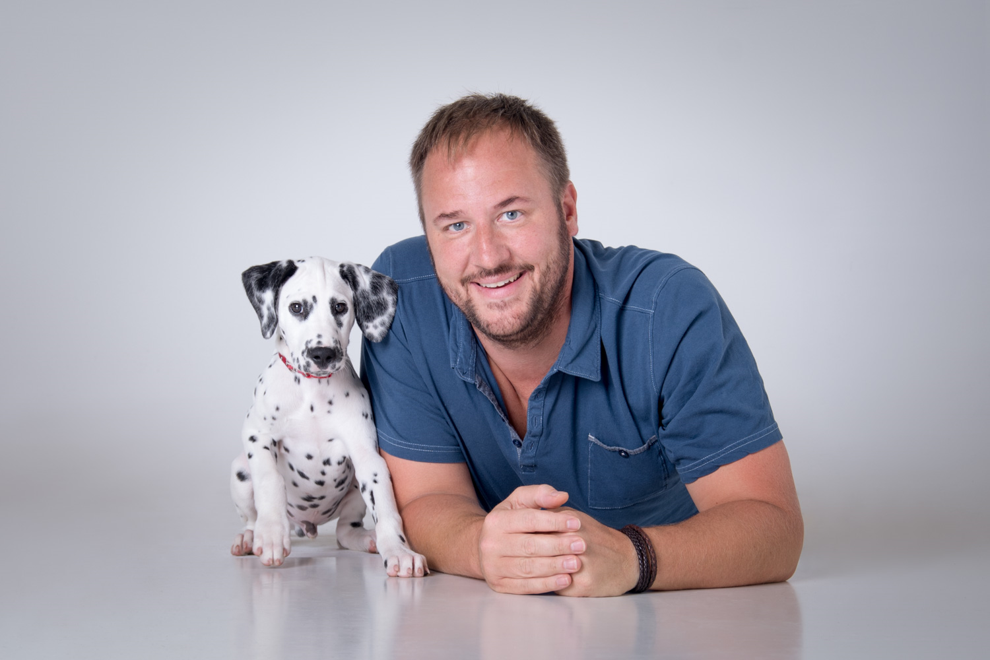 I have had a rescue dog for about four months. She has a sad background. She was on the streets in Louisiana during the floods and was then in multiple shelters until she finally made it to Pennsylvania.
When I first got her, she would poop outside and then all of a sudden, she started going potty in the house all the time. I live in a recovery house with five other men and we all work a lot. I don't know what to do or how to correct it.
She is such an amazing dog, but I can't figure it out and feel helpless. I know she is used to just pooping in crates at the shelter, but I'm out of ideas. Please help.
Poor pup. I'm glad she has someone looking out for her. It's wonderful you rescued her, but I have to wonder if being in a new environment with several other new people and a lack of consistency is a contributing factor here.
When a dog's behavior changes, we look for changes in the environment. It may have been the case that the dog was in a sort of state of shock when she first arrived and went back to old habits once she settled in. But it could also be a negative experience outside. Maybe something spooked or startled her; she stepped on something; burned her paw on a hot sidewalk, etc.
I'd recommend you pick a new word for potty like "business," "deposit," etc., and use marker words to teach her that going outside is something you really like that earns her amazing rewards.
The three times a dog will feel the need to go are right after waking up, three minutes after eating and 10 minutes after play time. At those times, and on walks or other times you are outside, make sure you say the marker word in a normal, non-excited voice the instant she finishes going potty.
Be sure to only say the word once, then follow it up with a high-value treat like liver or another smelly meat treat. Follow that up with a solid minute of heavy petting — scratch her butt, rub her ears, pet under the chin, etc. If you can sit down on the ground with her for this post-potty petting, even better.
After the petting session, take her out for a walk (unless she doesn't like them) or play fetch, tug of war or some other activity she enjoys. Investing another three to five minutes like this after she successfully goes potty outside can help create a positive association with the act of potting outside.
If she does go inside, be sure to avoid any chastisement or punishment like rubbing her nose in it. These things have been clinically proven to make potty training harder. Even remarks like "it's not nice to potty inside" can have a negative effect. Make sure you communicate this to anyone who is involved with the dog. One person can really screw up good progress with those methods.
After a week of this, you should be able to spot the moves your dog makes before eliminating (so watch your dog's movements and behavior on potty outings). Once you know what these signs are, you can say your new potty word once right before she potties. When she finishes, say your marker word and reward her as previously described.
If you follow this format for two weeks for every outside potty or walking time, she should start to prefer to go outside due to all the great things that follow going potty and knowing for sure what it was she did (because you used the marker word).
Good luck and remember — everything you do trains your dog. Only sometimes you mean it.