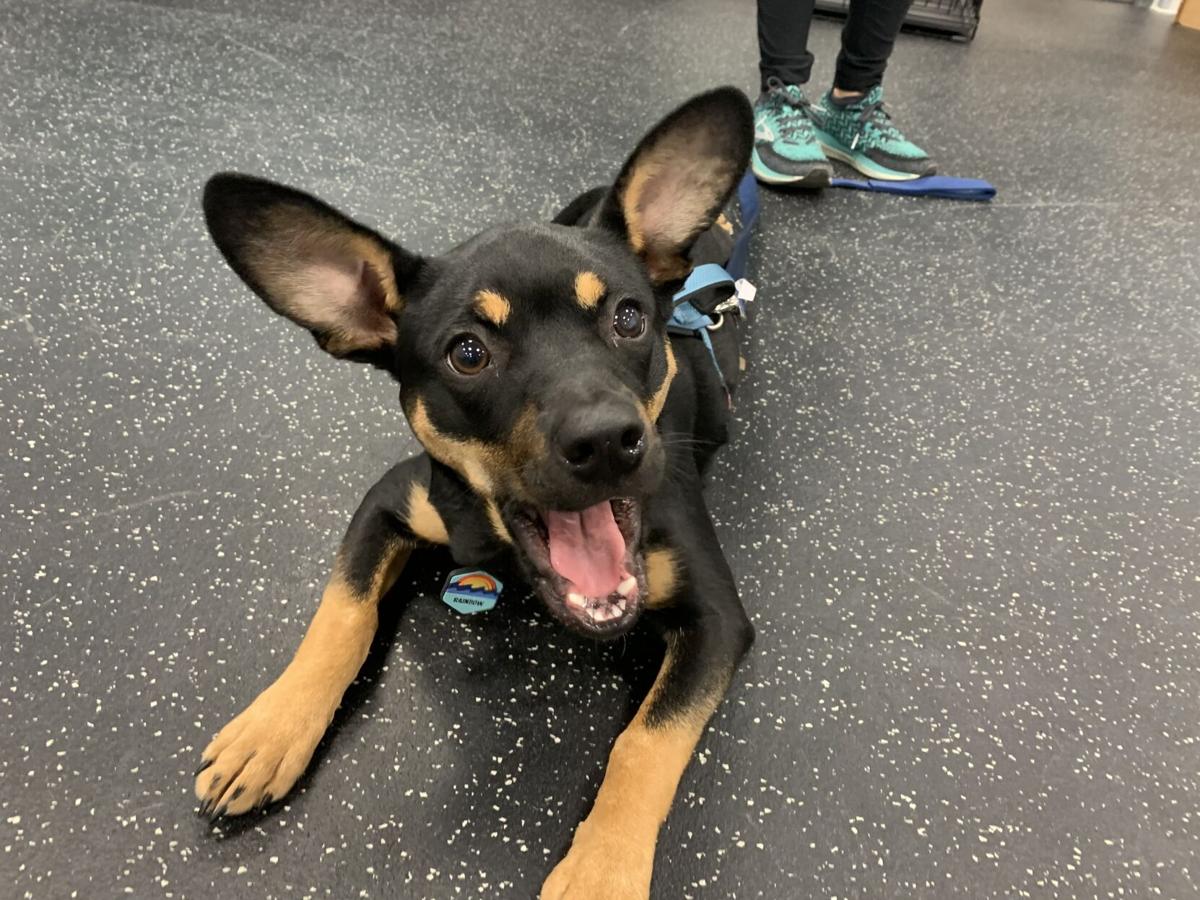 Dog Gone Problems is a weekly advice column by David Codr, a dog behaviorist in Omaha. David answers dog behavior questions sent in by our readers. You can reach him at dogbehaviorquestions@gmail.com.
Our 7-month-old terrier mix is a rescue pup who we assume must have been slapped in the past. He barks whenever anyone approaches him — even if we are holding him. It is especially bad if the person is excitable, tall or reaches with their hands. He will even sometime back up from my husband and me if we stretch out our hands too quickly towards him.
I instruct all our fiends who visit to just ignore him. We give them treats to give him if he approaches them, but sometime he will even bark at people he has shown he is comfortable with on prior occasions.
He loves the dog park, but can get a little rough with his biting on jowls or ears. On occasion if it is too rough, we just take him home. He doesn't bark at people in the dog park and will sometimes let them pet him.
We think he is fearful and hope he will grow out of it, but it's difficult in public when everyone wants to pet the puppy. We simply tell him that he is fearful of new people and will bark. If he is not receptive, we ask them to not pet him. The biggest concern is for people coming to our house as we have lots of friends and hope to entertain post-COVID.
It's certainly possible that your dog was abused in the past, but there could be other reasons why he doesn't like to be reached for, such as being captured by animal control or people reaching out and engaging with him when he communicated he wanted to be left alone.
Most people don't think of consent when it comes to their dogs. They think I'm just gonna reach out and pet him or her, which is a positive thing so there's nothing wrong with that.
But if you have ever been subjected to unwanted shoulder rubs by your boss or other people who are in a position of authority, it doesn't really matter if the intention is positive if you are not receptive to the interaction. In fact, people failing to recognize that a dog does not want to be touched is one of the primary reasons why they develop a nipping or biting behavior in the first place.
I often advise people to reach out towards a dog partially but to stop a few inches in front of their nose. If the dog leans in and makes contact, that is a clear indication that he is open to the interaction. If the dog turns his head to the side, lowers his head, moves away from the area or freezes, those are all indications the dog is not comfortable. If the person then withdraws their hand, that can lead to an increase in confidence for the dog.
So I would continue telling people to ignore your dog and if they do want to engage with him, tell them to only reach halfway and wait for the dog's response.
In the meantime, you may want to condition your dog that an approaching hand is actually a good thing. Here's how to do that.
Sit on the floor in front of your dog with a bunch of high-value treats you know he loves. Move your hands towards your dog but only a few inches away from your body. Stop, pull your arms back, then grab a treat and reach out with a single hand holding it halfway between you and the dog. If the dog moves away, you might simply drop the treat in between the two of you.
The idea is to reach out in such a small motion that the dog feels comfortable. If the dog turns his head, moves away or bears his teeth, he is communicating that it was too big of a motion.
Once you can find a small motion of reaching towards the dog that does not provoke any negative response, repeat that five times in a row with a treat after each reach.
After your fifth repetition, repeat the action but this time reach an inch or two closer before stopping and then giving the dog a treat.
It may take a number of practice sessions, but eventually you should be able to reach all the way towards your dog without him reacting. Just make sure you follow each reach with a treat and always watch for signs of disagreement from your dog.
If you practice that exercise to completion and everyone around the dog starts to reach out and stop before making contact, it shouldn't take long before your dog starts to feel more relaxed and comfortable with people reaching towards him.
Good luck and remember — everything you do trains your dog. Only sometimes you mean it.
---
Meet the 10 (very good) dogs who have been at the Nebraska Humane Society the longest: