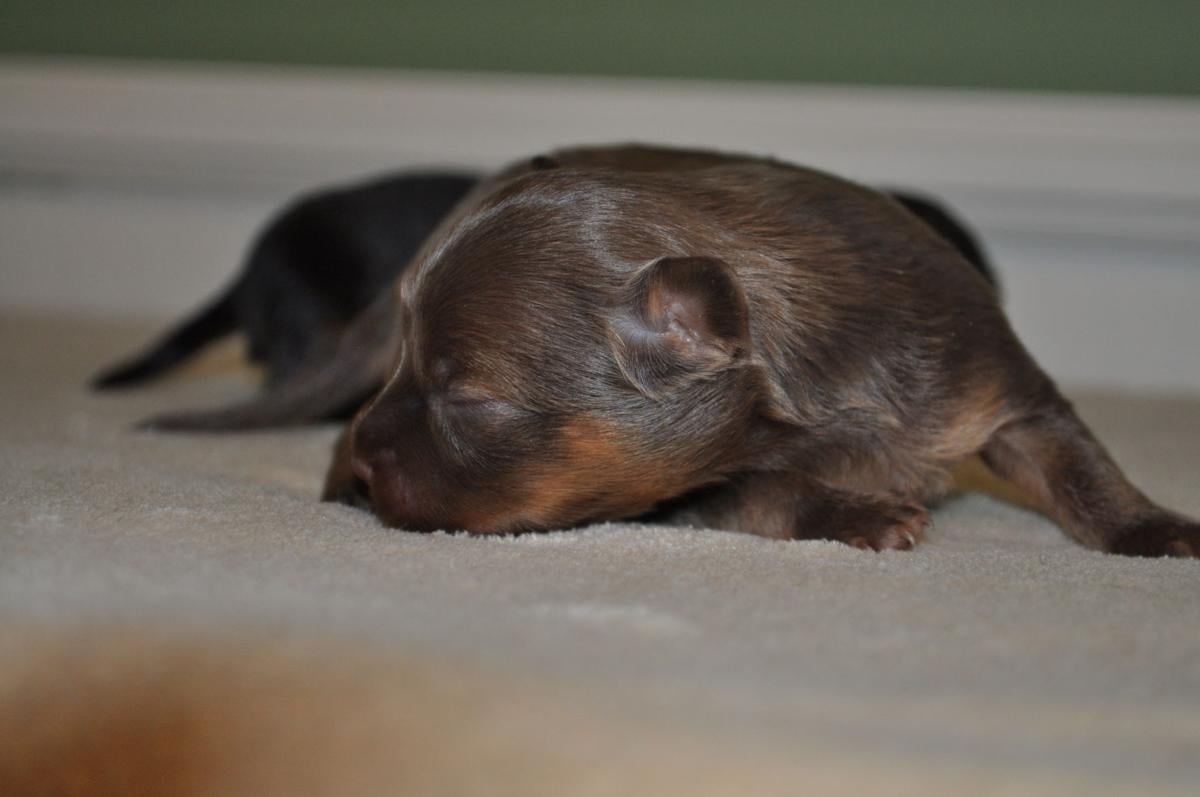 Dog Gone Problems is a weekly advice column by David Codr, a dog behaviorist in Omaha. David answers dog behavior questions sent in by our readers. You can reach him at dogbehaviorquestions@gmail.com.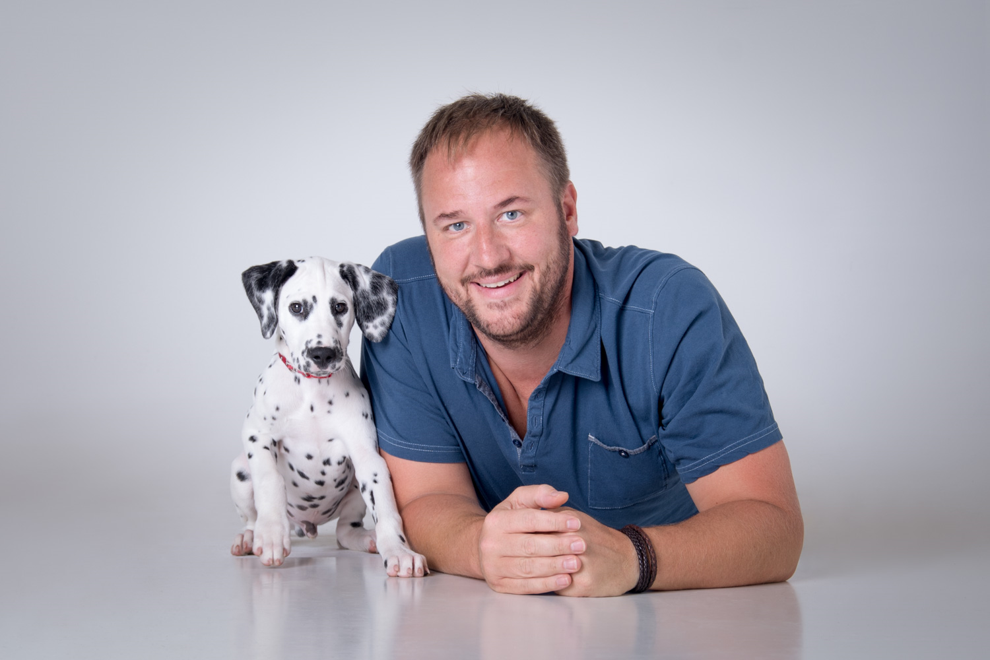 We have two papillon chihuahua mix dogs who had two puppies. At 9 months old, the female puppy got pregnant. We didn't even know she went into heat; she didn't show signs of pregnancy until the last couple of weeks. She had one puppy, who was breached and large. She was surrounded by her family when birthing, but changed completely after eating the placenta. 
She will not stay with the baby; I have her feed him while laying in my lap. The other dogs want to love and lick the pup, but mom is overly protective. I hold him as much as possible because she doesn't seem to want to be near him for long. He's 3 weeks old now and weighs two pounds. I put him in the floor for the others to be with him but she flips out. The dad helped take care of her and her littermate when they were that age; he wouldn't hurt the pup.
I need to know how to get her to relax so the pup can socialize with his whole family.
I reached out to Samantha Bissell, who has a doctorate in neuroscience and has experience in dog behavior research and training. Samantha has been breeding Russian Toy dogs for nearly a decade, gaining a wealth of experience with small dog breeding and whelping.
Whenever anyone asks me if they should breed their dog, I ask them if there is anything in their life they did well the first time. Breeding dogs should not be a first-time learning experience. If you are interested in breeding your dog, find someone who is having a litter and volunteer to help them. This gives you an opportunity to observe everything involved and gain valuable experience that can help. It also gives you someone you can reach out to when you have questions or if things don't go well, such as in this situation.
Based on the limited information you provided, Samantha's best guess is the mother was simply not mature enough to have a litter. Combined with your bottle feeding, the mom didn't bond with her baby as she naturally would.
It is incredibly important that people do not intercede if a mother dog does not start to nurse her puppies right away, Samantha said. Once you start bottle feeding a puppy, the mother loses her motivation and desire to continue producing milk. This is problematic because if a mother is not nursing, she is not getting the benefit of the hormones that are released with breastfeeding — specifically oxytocin, which is a key component in the mother/offspring bonding process. Additionally, single litters often produce less hormones for the mother, which is another contributing factor for her not wanting to nurse.
Samantha said to ask your veterinarian about a mixture you can give the puppy to keep his blood sugar up. This would buy you a little more time and does not interfere with the mother's nursing instincts. Also be sure to ask your vet about medications that will help mother dogs who are not producing milk. 
Samantha recommended being very cautious when it comes to letting the other dogs interact with the puppy. At 3 weeks old, the puppy is far too immature to be left alone on the floor with adults who may accidentally cause him physical harm. This could be why the mother is objecting when you place the puppy on the floor.
Samantha recommended you wait until the puppy is about 6 weeks old to introduce him to the dad only — provided he is nice and gentle with the pup. Some breeders don't let dads interact with pups because they can be too rough. If this is the case, pick another dog who is the best, most gentle and nurturing match. This will give them an opportunity to form their own bond.
After a week or so of that going well, you could introduce another one of your dogs to the puppy and dad (or alternate do), but only one at a time. If that goes well, the next day you can add another dog to the group and keep building up — again, providing things go well.
In the meantime, allowing dad or the alternate, well-behaved dog to be near the puppy when things are calm and relaxed (such as sitting on your lap) is OK for cuddling socialization. It's important that no bad experiences happen to the puppy while he is between 3 and 14 weeks old, as this is known as the critical socialization period. Bad things that happen to puppies in that window can stick with them for the rest of their lives.
Good luck and remember — everything you do trains your dog. Only sometimes you mean it.
---
Meet the 10 (very good) dogs who have been at the Nebraska Humane Society the longest:
Meet the 10 (very good) dogs who have been at the Nebraska Humane Society the longest
These are the very good dogs who have been at the Nebraska Humane Society the longest. All are up for adoption as of Aug. 3. For more information on the adoption process and to see all dogs available for adoption, visit nehumanesociety.org/adopt. 
All adoptions are being done via appointment only. The application can be found inside each animal's bio on the Humane Society's website.