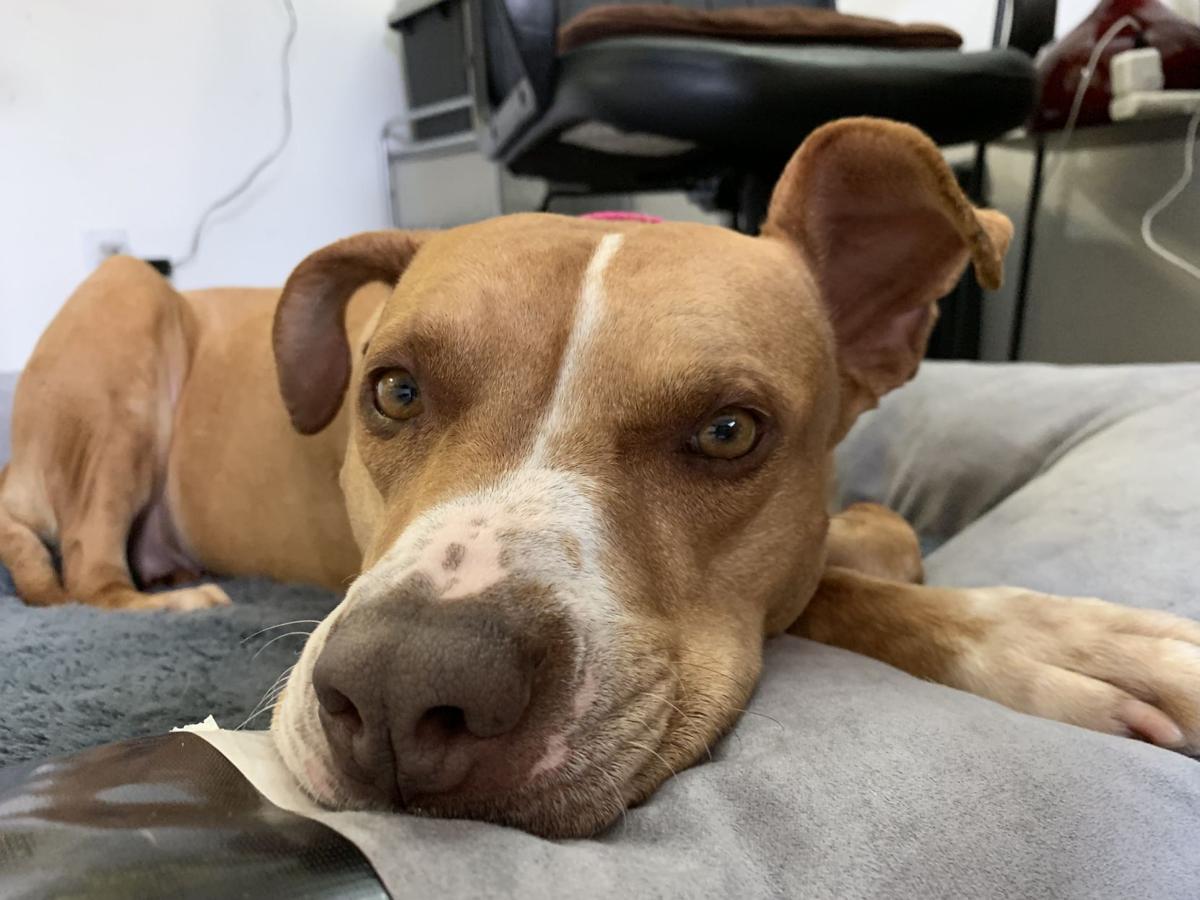 Dog Gone Problems is a weekly advice column by David Codr, a dog behaviorist in Omaha. David answers dog behavior questions sent in by our readers. You can reach him at dogbehaviorquestions@gmail.com.
I have a 7-year-old red nose pit bull. The people who we got her from said she drinks water like crazy, and she does. Water is to her what drugs is to addicts. She goes crazy and chokes on it because she drinks it so fast. I can't keep water in her bowl. It's gone before I get it in there and then she looks for more right away.
She only goes out three times a day and she doesn't mess on the floor at all. But recently she started licking her own pee up outside and licking the water puddles. She is constantly licking something also. She doesn't like to eat unless it's got some form of water or gravy in it and then she would rather have water instead of food.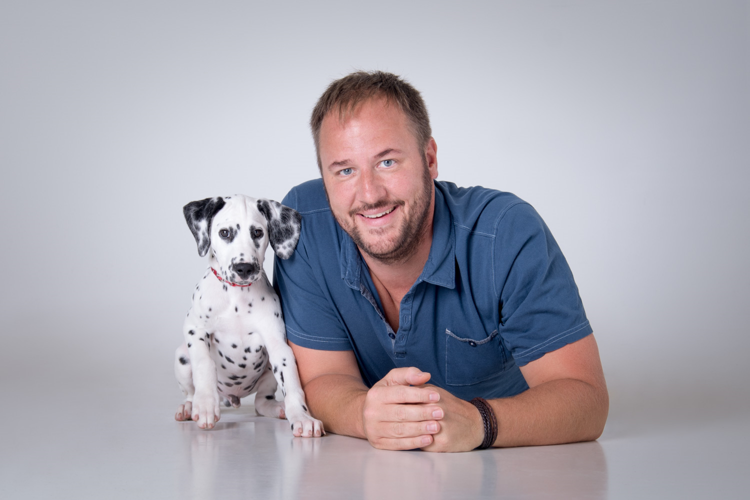 She doesn't seem to be in any pain at all. She sleeps a lot and loves pulling on her leash. Please help. I don't have the money for a vet right now and I just lost my other dog a year ago who died in my arms from a seizure. We have only had the pit bull for two months and I don't want — and can't handle — losing another dog again. I love her so much. I appreciate your time; please help me.
It's super important you get your dog to a veterinarian. Drinking too much water (also known as polydipsia) can be a sign of health problems and can be fatal.
Some of the more common health issues include organ disease, kidney failure, Cushing's disease or diabetes. Some medications, such as steroids, can contribute to excess thirst. Additionally, females who are not spayed can contract Pyometra, a uterine infection.
Since there are so many possible health issues, it's imperative for you to find a way to get your dog into a vet's office. Many of the issues that cause a dog to have excessive thirst are very serious and need to be addressed as soon as possible. As a dog guardian, it's our responsibility to ensure the safety and well being of our dogs. If you delay and it is a health issue, irreversible damage can occur. Neither of us want you to loose another dog.
It's possible this is a case of psychogenic polydipsia, an obsession with drinking water. If this is the case, there are things you can do to wean your dog off of her obsession with drinking water. But since your dog is now drinking her own urine and this problem has been going on a while, it's possible this is taking an even more serious turn.
I debated on if I should explain how to move forward if this is a behavioral problem and not a physical one. However, I need to be very clear that if your dog has a health problem and you restrict water intake, it will almost assuredly make matter worse. So again, please seek veterinary assistance ASAP and absolutely before you try this approach. If your veterinarian has ruled out any health issues, you could move forward and give this a try.
Give your dog the ability to drink a reasonable amount of water. After a minute or so of drinking, move in between the dog and the water bowl. Keep the bowl behind you, as the dog will attempt to move around you. I find doing this with the bowl in a corner can make it easier to block.
Wait for your dog to move away before you move aside and let her drink water for another 20 seconds before inserting your legs and blocking access again. Repeat this until your dog moves away and then you can move away as well. If your dog does not move away after drinking the entire bowl of water this way, it's a strong possibility this is not a behavioral issue and is instead a giant red flag that there is a health problem for your dog. So please find a way to get your dog into a vet's office ASAP.
Good luck and remember — everything you do trains your dog. Only sometimes you mean it.
---
Meet the 10 (very good) dogs who have been at the Nebraska Humane Society the longest:
Meet the 10 (very good) dogs who have been at the Nebraska Humane Society the longest
These are the very good dogs who have been at the Nebraska Humane Society the longest. All are up for adoption as of Aug. 3. For more information on the adoption process and to see all dogs available for adoption, visit nehumanesociety.org/adopt. 
All adoptions are being done via appointment only. The application can be found inside each animal's bio on the Humane Society's website.
Omaha World-Herald: Momaha
Receive advertised offers, event promotions and discounts for you and your family. Created with parents in mind!