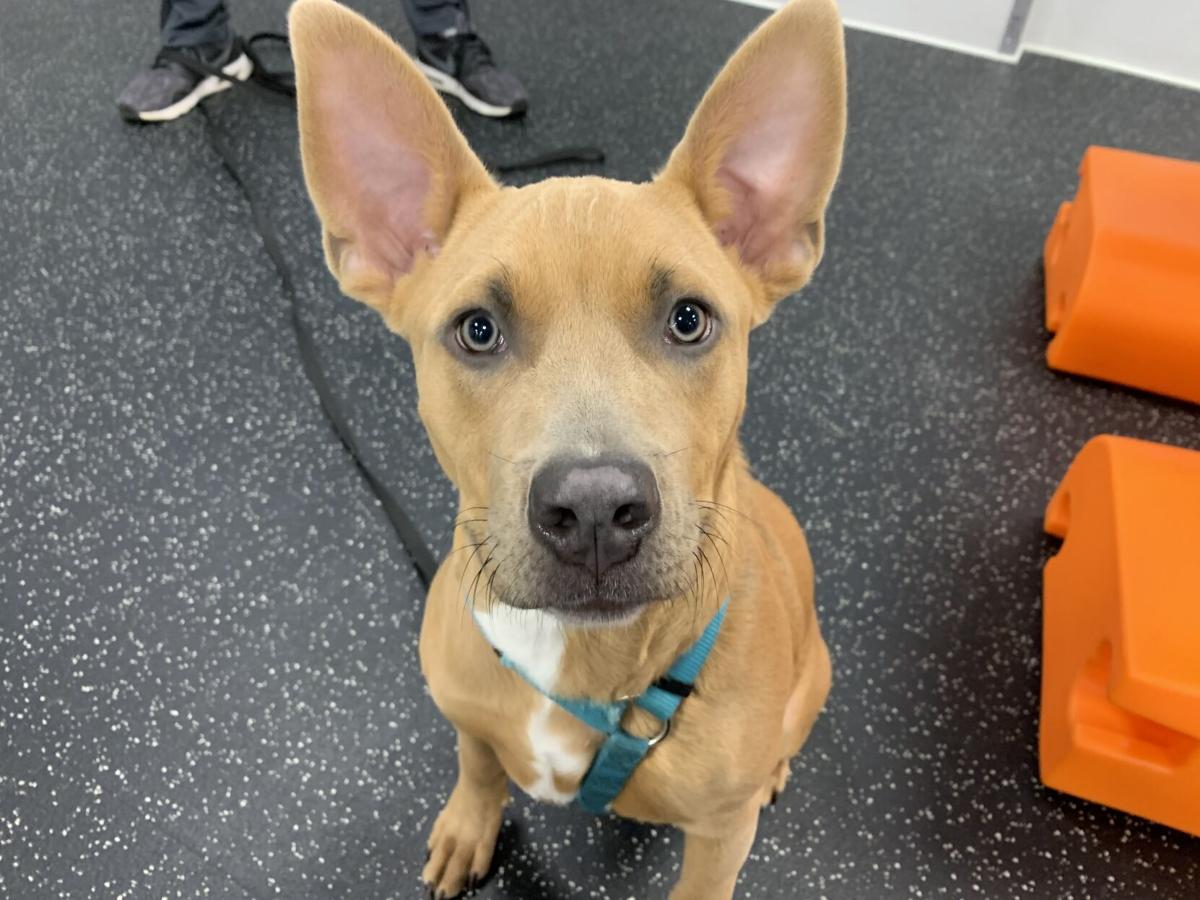 Dog Gone Problems is a weekly advice column by David Codr, a dog behaviorist in Omaha. David answers dog behavior questions sent in by our readers. You can reach him at dogbehaviorquestions@gmail.com.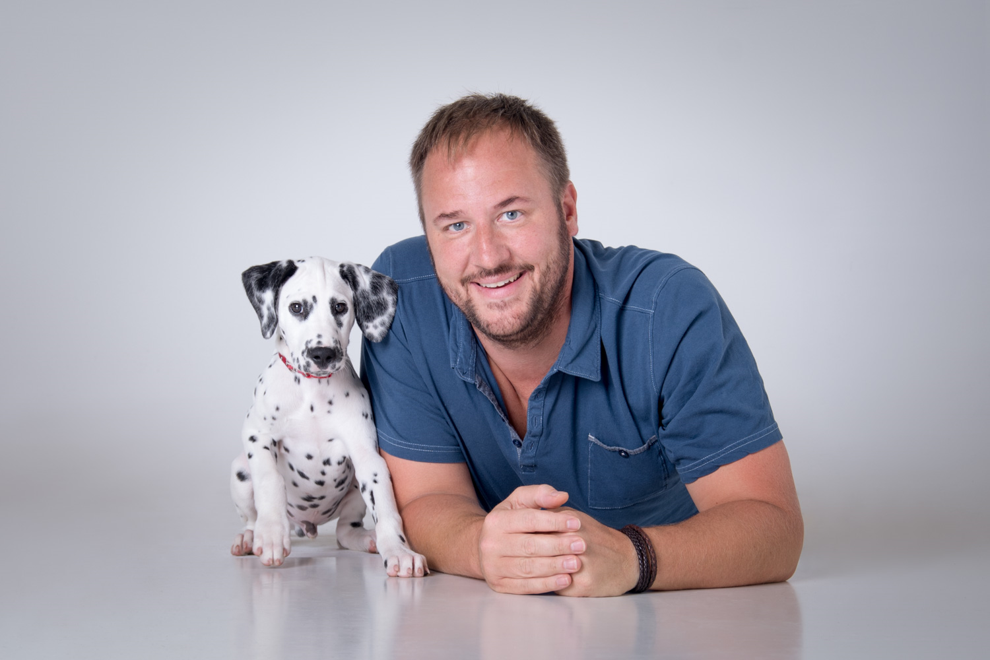 We have a healthy, well-adjusted 5-year-old male Carolina dog. In the past 10 days or so, he has suddenly decided he does not want to be in the house. He wants to go outside as soon as he wakes up in the morning and doesn't want to come in, even after dark. He watches us intently from outside, and sometimes comes right up to the door to be let in. Sometimes he even tentatively steps inside but then bolts away.
He often whines while going through this, as if trying to tell us something is wrong. But obviously we don't understand.
Previously he was happy to be inside, comfortable and seemed content. There have been no changes to our household and no strangers coming or going. He gets out for at least one long walk each day, goes to play at the park most days and goes to daycare occasionally to play with his pals. So he does get lots of exercise and plenty of positive attention from us. He has always enjoyed being outside, but was always happy to come back inside as well. Not anymore.
We have tried to figure out what is bothering him inside the house — whether it is a sound we can't hear, something we don't smell or something he sees that scares him. As far as we know, however, nothing has changed in the house that would cause him to act this way. His health is fine and so is his demeanor once he gets outside.
Yes, we do have holiday decorations up now, but this all started prior to our doing the holiday decorating. Wondering if you have any ideas as to what could suddenly cause this kind of behavior? Thanks for any advice you can offer.
One possibility is that a neighbor may be using an ultrasonic frequency device to deter rodents or discourage their dog from barking. Sometimes the ranges of these devices can creep into another dog's domain. Inquire with your neighbors on either side as well as across the street to see if that is a possibility.
I have found that in many cases there is a child involved that is teasing a dog or engaging in some other type of inappropriate behavior but being careful not to do it in front of  his or her parents. You didn't mention if you had kids, but if so I would recommend that you discuss this with them in a frank but non-accusatory way.
I also recommend that every dog should have a safe place to go to in the home. Usually a dog bed or kennel. When the dog is in his safe place, no one should try to interact with him. This is especially important with kids, but I usually recommend everyone follow this rule.
Sometimes things happen that are pure coincidental experiences or accidents we don't consider but can be long lasting for the dog. If this was the case, this tip may help.
Get some high-value training treats; something you know the dog absolutely loves. If you're not sure what to use, I like using pieces of warm chicken, as the temperature of food is more important to dogs than the taste.
Go outside and stand a dozen paces away from your door and then call your dog. When he comes to you, give him a treat and then toss a piece of the chicken a foot behind you, closer to the door. Repeat this process until the dog reaches the door or will no longer get the chicken.
After a few practice sessions, you can start leaving a small pile of warm chicken a foot or so closer to the house. Don't over encourage the dog, but make sure you point out that the jackpot of chicken bits is there.
In many cases, having the dog repeatedly walk towards the door, get a reward and then walk away will allow you to eventually get the dog to get closer and closer to whatever the object is. In this case, your back door.
Once your dog is walking all the way to the door, you can start practicing the exercise again, but this time dropping a treat just inside the doorway. Make sure you hold the door open and that there aren't a lot of distractions going on in the home.
When your dog gets the treat, let him go back outside. Close the door, wait a minute and practice again. Once your dog is coming into the home easily and without any hesitation, you can start dropping another treat a little bit farther into the home. Keep repeating this process adding a treat maybe one or two feet farther into the home while you keep the door open and allow the dog to exit.
The idea is to help your dog feel completely empowered and reward him when he does the thing you want without a lot of direction from you.
Once your dog is walking easily a good 15 or more paces inside, I would get some high-value chew items and anchor them to a dumbbell or weight on the floor that is easy for your dog to reach and comfortable for it to lay near.
I have found that 12-inch bully sticks are ideal for this sort of exercise. I drill a hole through the back side of one, then zip tie it to a weight or something in the room that anchors it. Your treat trail should lead up to wherever this bully stick is going to be placed.
With enough practice, your dog should be more comfortable lingering in the home with the presence of a high-value chew item like a bully stick as it reinforces a positive about being inside.
When you're doing this, don't get greedy and ask your dog for more than you can give. Drop the treats when the dog is looking at them and encourage a little bit, but if the dog moves away that's OK. When you're dealing with this sort of scenario, sometimes you have to go slow and take many practice sessions.
I would try these techniques consistently for 10 days to two weeks. If your dog is not coming into the house easily and is lingering inside, you should enlist the help of a positive-reinforcement dog trainer or behaviorist that is local to your area.
Good luck and remember — everything you do trains your dog. Only sometimes you mean it.
---
Meet the 10 (very good) dogs who have been at the Nebraska Humane Society the longest:
Meet the 10 (very good) dogs who have been at the Nebraska Humane Society the longest
These are the very good dogs who have been at the Nebraska Humane Society the longest. All are up for adoption as of Aug. 3. For more information on the adoption process and to see all dogs available for adoption, visit nehumanesociety.org/adopt. 
All adoptions are being done via appointment only. The application can be found inside each animal's bio on the Humane Society's website.