Dog Gone Problems is a weekly advice column by David Codr, a dog behaviorist in Omaha. David answers dog behavior questions sent in by our readers. You can reach him at dogbehaviorquestions@gmail.com.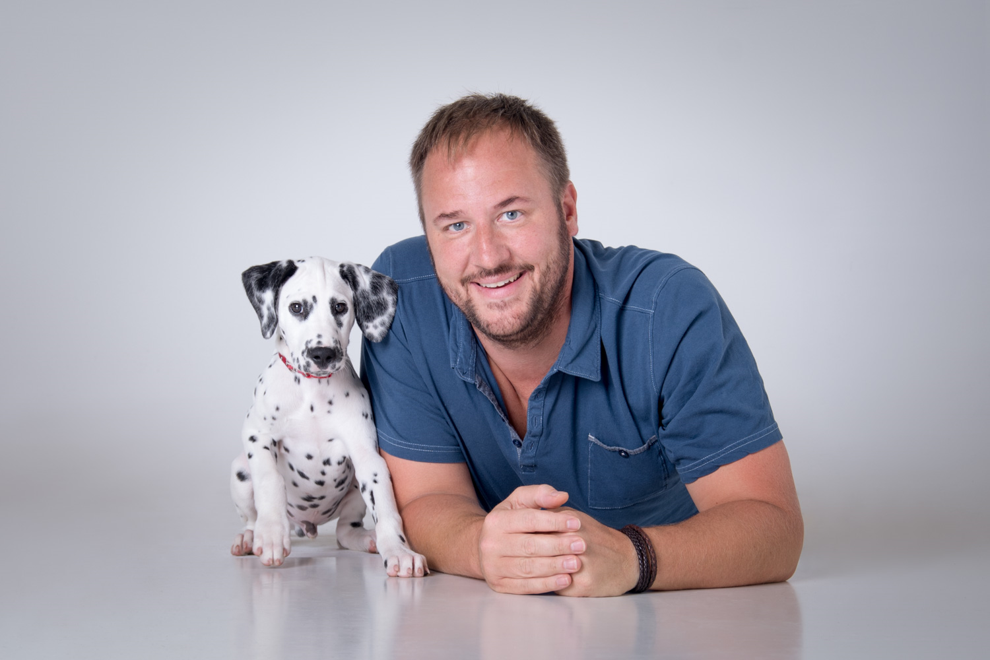 We adopted an 11-month-old lab mix named Bear about six weeks ago. He weighs about 65 pounds and is doing well with adjusting, and the training is starting to take shape. But he goes absolutely crazy around our 2-year-old 12-pound Chorkie, Wolfie — especially at night. It's like he cannot hear us or see anything but her. He begins to get too aggressive, chases her everywhere and will not listen at all.
We do "run" him most nights (weather permitting) by playing fetch and other active games to get that puppy energy out, and that was working until recently. We are at our wit's end on how to get him to calm down and leave her alone. I have a feeling this is why he was dropped at the shelter; he just gets too hyped up. Any advice would be appreciated. Thank you.
It sounds like a case of a dog who is not getting enough exercise. This is a very common problem for my dog behavior clients.
The average dog needs one hour of exercise every single day at minimum. This exercise should be occurring every few hours instead of all at once or during one walk at the end of the day. If we fail to provide dogs with the proper amount of exercise, they will often get creative and try to find ways to burn that energy on their own.
In your situation, it sounds like Bear has decided that Wolfie is destined to be his playmate. But since Wolfie is so much smaller and older, this is problematic and can lead to potentially serious physical and psychological issues.
I would recommend you start exercising Bear in shorter, more intense exercise sessions multiple times a day. Additionally, keep in mind that exercising a dog prior to a walk or times where you know they are going to have an excess of energy is a great way to set them up for success.
For example, if you notice Bear gets the "zoomies" every day at 8:30 p.m., start a game of fetch with him at 8 p.m. I also recommend the Doggy Stairmaster, which is a quick way to get your dog a workout without you having to break a sweat. Make sure to give Bear at least 10 minutes to recover after exercising.
Another great option is scent games, which consists of hiding treats for your dog to find. On walks, let your dog sniff as long as it's safe to do so. Many people are unaware that dogs burn more energy by sniffing than they do from walking. So let your pup sniff on walks and avoid rushing them along. You can also Google "scent games" for different options.
If you are proactive about getting Bear exercise before his boiling-over point, he won't need to enlist the help of your little dog. Bonus: If you are providing Bear with the exercise he needs, his relationship with your smaller dog should improve which should make everyone happy.
And while exercise will be super important for you and Bear, giving him timeouts and developing self control is also important. When playing fetch, ask Bear to sit before throwing again. If he gets too wound up, step on or hold onto the ball and wait for his energy to lower before throwing again. This is a great way to help him develop more self control.
Finally, try to arrange for Bear and Wolfie to have bully sticks once Bear catches his breath after a work out. Arranging for the dogs to do activities together like that can be very beneficial to their relationship. Just make sure they don't fight over items. If either dog is possessive, have them move farther apart.
Good luck and remember — everything you do trains your dog. Only sometimes you mean it.
---
Meet the 10 (very good) dogs who have been at the Nebraska Humane Society the longest:
Meet the 10 (very good) dogs who have been at the Nebraska Humane Society the longest
These are the very good dogs who have been at the Nebraska Humane Society the longest. All are up for adoption as of Aug. 3. For more information on the adoption process and to see all dogs available for adoption, visit nehumanesociety.org/adopt. 
All adoptions are being done via appointment only. The application can be found inside each animal's bio on the Humane Society's website.