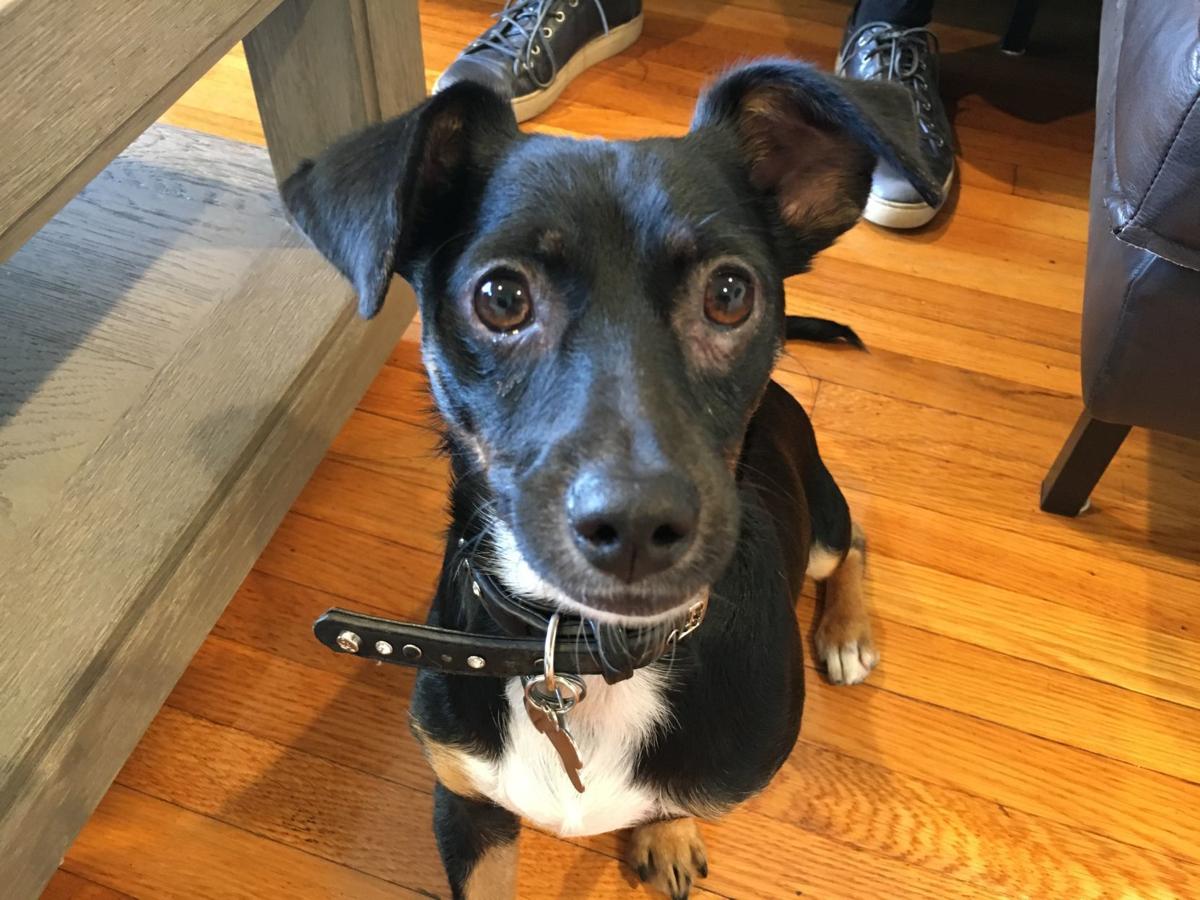 Dog Gone Problems is a weekly advice column by David Codr, a dog behaviorist in Omaha. David answers dog behavior questions sent in by our readers. You can reach him at dogbehaviorquestions@gmail.com.
I just recently adopted a new dog from the Humane Society. She's a 1-year-old mix; but I'm not entirely sure what she is mixed with. I have two other smaller dogs, and my new dog is a little bit bigger than them, and plays too rough with them. They don't like to play.
One of my dogs is over-protective of his space, and every time she enters the room he goes berserk and barks at her, growling and sometimes even trying to nip at her. When she tries to play with my other little Maltese, she shoves her around and I'm scared she might hurt her. I've taken her to a dog park and take her walking every two or three hours.
I'm mentally exhausted and I've tried calling trainers but no one has gotten back to me. I need advice on how to teach Poppy that they don't want to play, or even that where my male dog is he doesn't want her in there. She has a terrible recall and I've done my hardest to teach her. It's day two on having her at the house, and she's probably just excited and overwhelmed by the excitement of being in a home finally.
She can't play with her own toys around my male dog because he starts getting reactive and her attention is brought to him and it starts a fight. Is it even worth trying to have a bigger dog with two small ones who don't even like to play? I've been anxious and tired so easily, and I can't find a calm point in between and I'm debating if I should even keep her.
Please help me. I love Poppy, but I need my dogs safe around her, too.
Wow, you have a lot going on. It sounds like the two dogs you had before you adopted Poppy have some issues that should be addressed. Many people think adding a new dog to their home will help the existing dogs, but if those dogs are not calm and balanced, the new addition can send things into a tailspin. Sound familiar?
For years, I have been telling people that the most important factor to consider when adopting a new dog is its energy level. Does it match your lifestyle and what you have going on at home? Finding dogs with similar size and energy as your existing dogs will make things far easier and enjoyable for all involved. Since you only recently adopted Poppy, my advice would be to return her and focus on fixing the problems your other two dogs have.
To help your protective dog stop guarding, you need to help him feel comfortable and confident by proving that you have things covered as the leader.
When I have cases like this, I usually start out by going over the importance of rules and structure. Do your dogs have any rules? Are they able to tell you when to pet them? A lack of rules causes many dogs to think they need to guard or protect their humans from other dogs or people. This video goes over the importance of rules for dogs, suggests few and includes how to enforce them.
I consider petting a dog our way of paying them. If your dogs get to tell you when to pay them, this can, over time, lead to dogs who think pets are their divine right and not a reward or privilege. This video explains how you can train your dog and increase its respect for you as a leader by petting with a purpose.
As a bonus, this video covers some creative ways to exercise a dog inside. Adding a few of these indoor exercise options to a daily walk or two are great ways to set your dogs up for success and let off that pent-up energy. 
Once you think you have the problems with your two existing dogs under control, I'd suggest you find a local rescue group that specializes in small dogs and offer to foster for them. This provides a much-needed service and allows you to see how your progress is going. If your dogs protest and display actions and behavior you don't want, you know you still have work to do and can return the foster dog or manage things until he or she finds a new home (sometimes within a week or so).
Once you can foster a dog without any issues with your other two dogs, you will know you are ready to add a new member to the family. It may even turn out to be the dog you foster. We call this foster failure and it happens all the time.
Good luck and remember — everything you do trains your dog. Only sometimes you mean it.
Pet Parade: The World-Herald newsroom's best pet pictures
We asked World-Herald newsroom employees to share their cutest pet pictures.