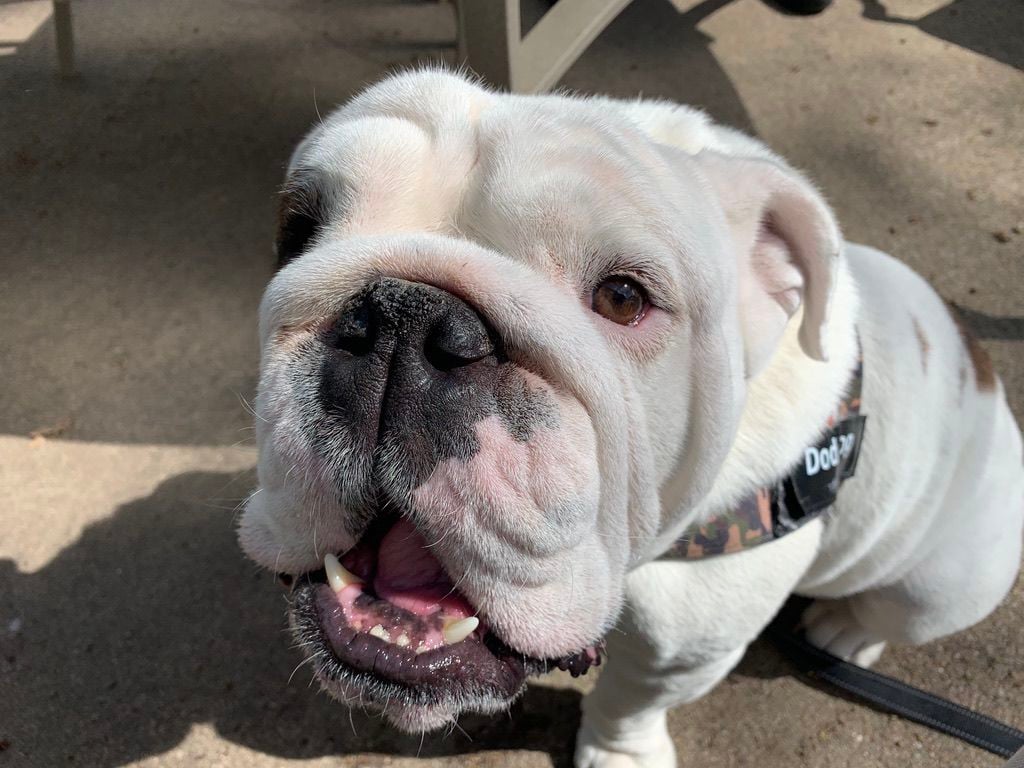 Dog Gone Problems is a weekly advice column by David Codr, a dog behaviorist in Omaha. David answers dog behavior questions sent in by our readers. You can reach him at dogbehaviorquestions@gmail.com.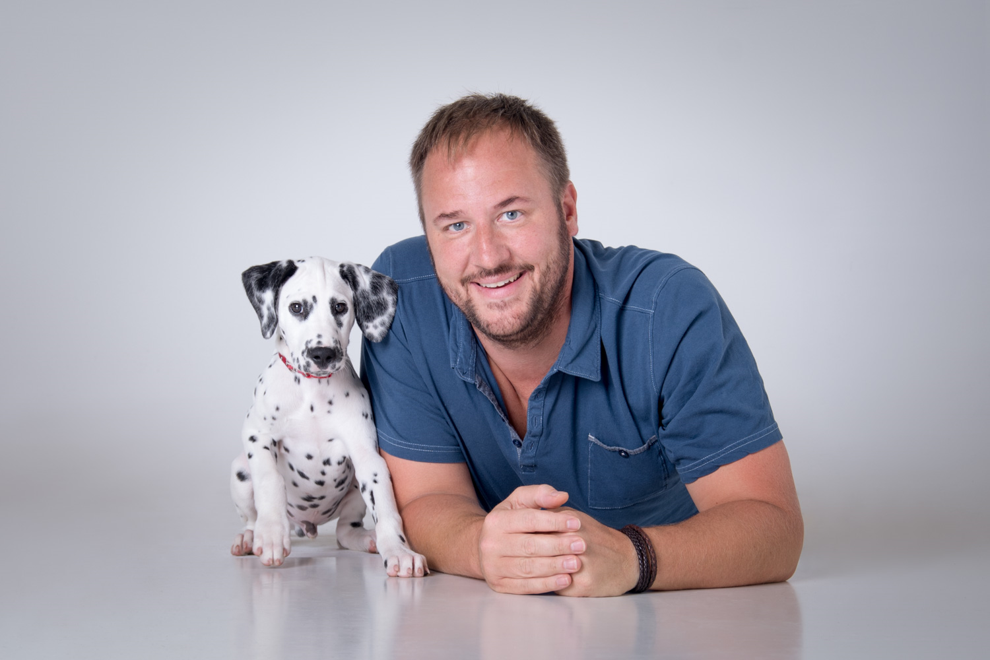 We recently rescued an English bulldog who was dumped from a puppy mill. He was rescued by a group and put up for adoption. We did a meet-and-greet first. He had terrific interactions with kids and adults. We then adopted him and had eight terrific weeks. 
He started sleeping in a crate, but seemed to hate it. He always had ot be carried upstairs and forced into it. So after six weeks home and no destruction or accidents, I allowed him to sleep on the couch at night. 
I have 4 children, 3 are boys ages 12, 10 and 7. The dog seemed to love everyone. He loves people, but seems fearful of men upon meeting them. He won't come up to anyone wearing a hat. He doesn't have any food aggression towards humans or my two other dogs. My female dog could care less and doesn't pay him any attention, but my male dog adores him. They play for hours and hours.
About a week ago, he got scared and charged my son, barking his stranger-danger bark. He didn't bite then but it was scary. A few days later, it happened again but he did bite him this time. Tonight he bit my other son.
Both times he heard a noise and seemed very scared, but neither time did the noise come from who he charged at. Both times the boys tried to calm him down and talk to him; he bit anyway. Somewhere in the same time frame he has regressed and seems afraid of everything. Any sudden movements — running, a piece of paper I picked up, a bell on the collar we took out for Christmas, etc. He even came up on a bone on the floor and flew backwards as if it had hurt him.
I don't understand the drastic and sudden change in behavior. Eight weeks ago he played with the kids, enjoyed romping, running and playing soccer. The startling and fear seemed to coincide with his paw being hurt and getting an infection awhile back, but that's a layperson trying to guess.
This is a complicated situation. Often, when you first bring a dog into a new home, there is an adjustment period where you aren't seeing the dog's full personality. This is especially the case with puppy mill dogs who are raised in a stressful situation and are often missing out on positive experiences during their critical socialization period.
When a dog starts biting, it's time to have the situation be addressed in-person by a dog behaviorist, dog behavior consultant or a positive-reinforcement-based dog trainer. Until that takes place, all interactions between your kids and the dog should be supervised.
I can offer some advice, but you have many things going on and without a trained eye to observe your dog, I worry there may be other factors not being identified.
It's a good thing you did notice, address and mention the infection, as it most certainly is a contributing factor. If it was aggravated by someone accidentally stepping on a paw, that may have been painful and caused a negative association. But just having an infection could be a factor here.
You mentioned you had to carry the dog upstairs and force it into the crate for six weeks. Any form of force is going to be met with resentment. It's wonderful that you have abandoned that, but some damage to the relationship was likely done. If you are correcting — or, worse, punishing — your dog physically, that would certainly be a factor. Dogs don't learn though physical punishment, and it almost always makes matters worse. If your dog shows any teeth, growls, nips or bites, he's saying he disagrees. Any punishment applied will certainly make matters worse.
I also tell people to poll their dog when they go to interact with it. This means if you want to pet the dog, you reach out and stop a few inches away from making contact. If the dog leans forward or nudges your hand, you can go ahead and pet. But if he turns his head to the side, backs up or lowers his head, he's saying, "I'd prefer to not be petted right now." This should go without saying, but everyone should avoid pulling the dog to pet or play with him.
When a dog's behavior changes and it starts to bark or bite, I always look at the home environment to make sure the dog feels confident and secure in his or her environment. Many young children interact with dogs inappropriately, including waking the dog with pets while he's asleep or interacting with him when he has bones, food or other high-value items, etc. These are times the dog should be left alone and given seven feet or more of space.
Rough play and teasing can also happen with younger children, so make sure those are not going on. Some dogs put up with these type of interactions for awhile and then reach a boiling-over point. Be sure that is not the case in your home.
A fenced off area is a good idea, but you can also incorporate safe spaces for the dog like a dog bed. Once there, the children should not be allowed to interact with him in any way. No petting, no talking to him, no tossing toys or attempting to lure him off the bed.
Again, I really think you need someone to come to your home and do an in-person evaluation to come up with a treatment plan to ensure things don't get worse. I'm concerned about the trajectory of your dog's behavior.
Good luck and remember — everything you do trains your dog. Only sometimes you mean it.
---
Meet the 10 (very good) dogs who have been at the Nebraska Humane Society the longest:
Meet the 10 (very good) dogs who have been at the Nebraska Humane Society the longest
These are the very good dogs who have been at the Nebraska Humane Society the longest. All are up for adoption as of Aug. 3. For more information on the adoption process and to see all dogs available for adoption, visit nehumanesociety.org/adopt. 
All adoptions are being done via appointment only. The application can be found inside each animal's bio on the Humane Society's website.