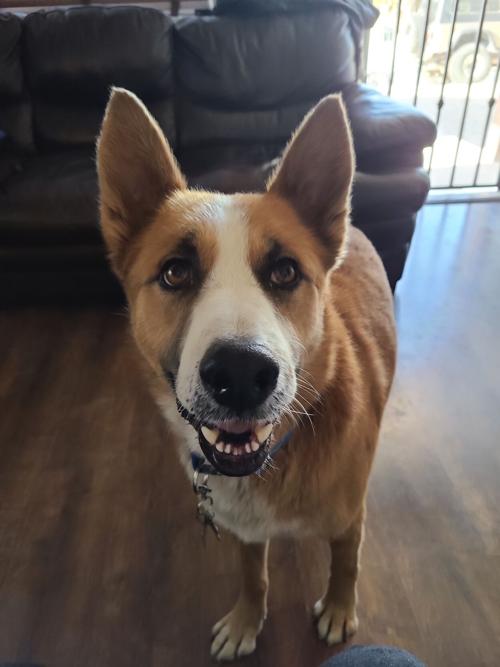 Dog Gone Problems is a weekly advice column by David Codr, a dog behaviorist in Omaha. David answers dog behavior questions sent in by our readers. You can reach him at dogbehaviorquestions@gmail.com.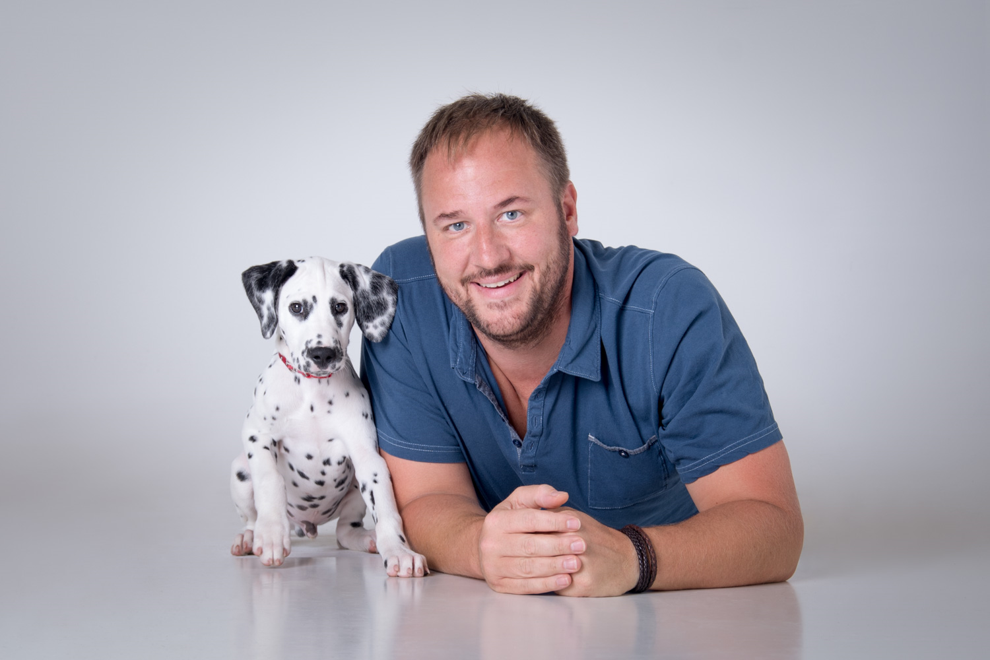 I have a question regarding my 5-year-old Shepard mix named Canelo. He was adopted four months ago, and he seemed to be settling in well. The only issue I've seen is that he will growl and bark at my husband and oldest son. Sometimes he will do this while wagging his tail. He does fine with my youngest son and myself. He will growl and bark, but not aggressively and only in play.
Also, if my oldest and youngest son walk near him, the dog will nip at their feet. He doesn't do this regularly; only once in a while. I am trying to get the behavior under control by letting him know it is not OK. My husband works out of town and my oldest son no longer lives with us, so I placed some of his behavior on that they are not around. My husband has tried to bond with Canelo, but the dog will only allow him near when he wants to.
Any suggestions on what I can do? He is a real loving dog with me and my youngest son, but I don't know how to get him to relax around everyone else. Thank you for your help.
From the looks of the photo, it appears Canelo is part Heeler, a herding breed. Many herding breeds nip from behind, so that behavior is part genetic instinct. It can be fixed but will take work. Saying it's not okay without introducing a replacement behavior is not going to be a very effective technique. You may want to enlist the services of a positive-based dog trainer.
Since your first question was about barking and growling at your husband, let's start there. You mentioned he only does this when he he is at play. Some dogs get vocal when they start to get aroused. In our puppy classes, we have the puppy parents interrupt play (calling the pup over and asking for "sits" and "downs" to get treats) any time their pup gets near 50% of their energy level. One of the indicators we use is when the pups start to get vocal.
We make sure to point out that, in this capacity, a growl or bark during play is not an indicator of aggression. Often (but not always), it just means the pup's energy level is getting high. So there is nothing wrong with that behavior. If you want to curtail the vocalization, try a break when play gets spirited.
As for bonding with your husband, him not being there all the time can absolutely be a contributing factor. But it's something he can absolutely work on. Here are some tips that can help.
Have your husband be the one who feeds Canelo. If you leave food in the bowl all day long, don't. When Canelo finishes eating and moves away, dump the bowl empty and put the bowl back on the floor until the next meal.
I'd recommend your husband do some fun activities with the dog. This might include playing games of fetch and tug-of-war with a toy or taking him out for sniff walks. Sniffing burns more energy on walks than just walking, and it's relaxing for the dog. These are all great ways to start building up positive associations with your husband.
You can also have your husband teach Canelo some new tricks and cues. Teaching him the hand targeting exercise is a great way to help the dog learn that interacting with your husband can lead to treats, pets and attention. Training is also a great way to build a good relationship.
Make sure your husband is getting your dog's consent. Many of us mistakenly assume we have it 24/7, but just like us, there are times a dog wants some "me time." This video from our puppy classes explains dog consent and how to spot it, as well as cut off signals.
Good luck and remember — everything you do trains your dog. Only sometimes you mean it.