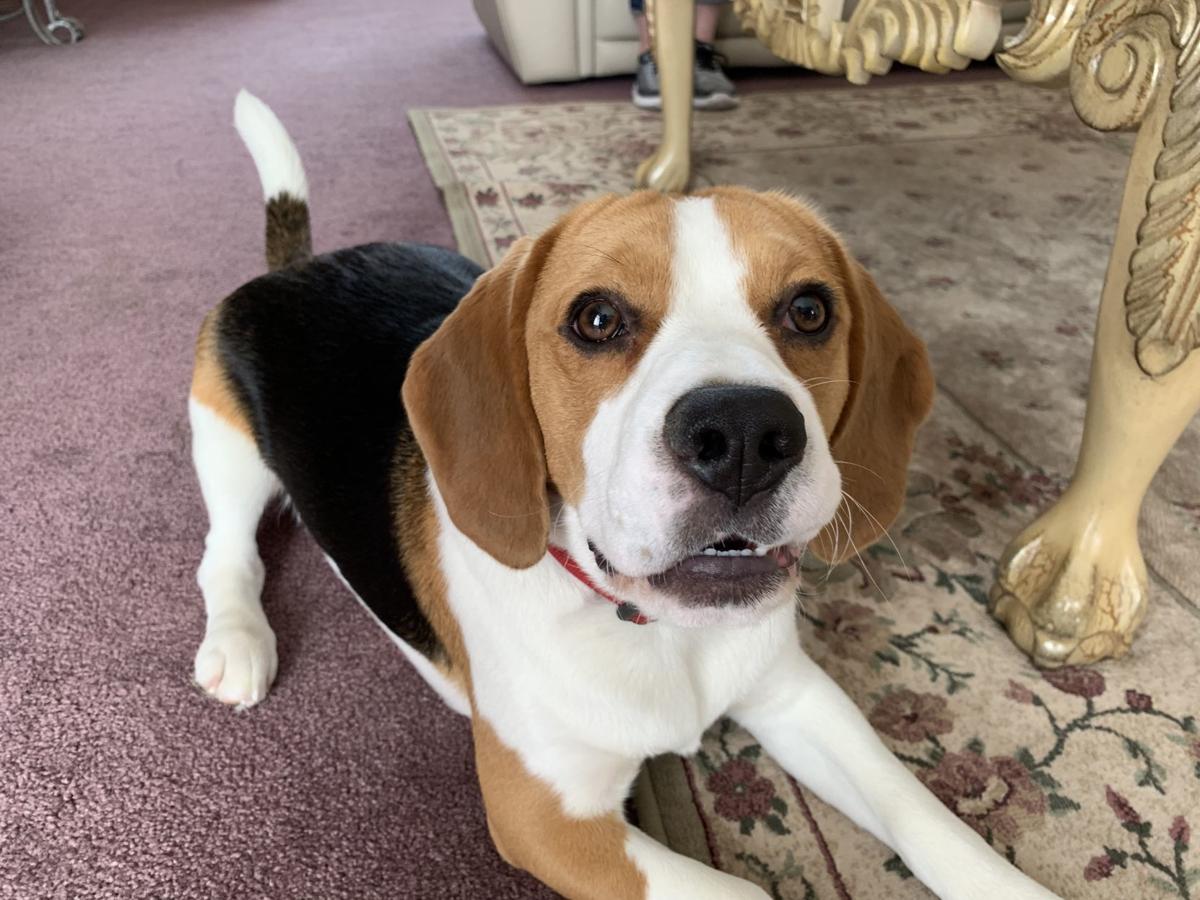 Dog Gone Problems is a weekly advice column by David Codr, a dog behaviorist in Omaha. David answers dog behavior questions sent in by our readers. You can reach him at dogbehaviorquestions@gmail.com.
We have a Beagle named Bo who was rescued when he was 6 years old. He was left outside in the hot Pennsylvania summers and cold winters. When he was allowed in the house, he was left in the basement alone. He was also physically abused by the adult male owner.
Bo has been with us for eight months and has bonded with my family and absolutely loves my husband. The issue we're having with Bo stems from going to the bathroom. He prefers to spend his time indoors (he refuses to go outside in the rain), and when he does go outside, he won't poop in the grass. He prefers to leave it on the patio, driveway or front porch. He also won't go outside before bed to go to the bathroom so we wake up to a mess in the morning.
We have taken to offering him treats as a reward for proper bathroom behavior since his absolute favorite activity is eating. He knows when it's mealtime. We never fed our other dog a certain time, but Bo knows when it's 5 p.m. and he is ready to eat! The biggest question is why does he have such an aversion to going outside? Thanks!
One of the first things I want you to know is that there is a reason for this behavior. Many people think a dog wants or needs to do something when really it's a habit that came as a result of some interaction. 
It's quite possible Bo has made associations based on his previous living scenario of being kept out in the elements and then in a basement where he was neglected and abused. We can play the guessing game until the cows come home, but we will never fully know. Besides, it won't help us with Bo's pooping problem and aversion to going outside.
Instead, let's use the power of positive dog training and some dog psychology to fix this unwanted dog behavior problem.
You said Bo loves to eat, so that's where we can begin. I'd recommend you start feeding him outside. Don't worry; this is only a temporary change.
At Bo's next meal, take your time loading up the dogs' bowls. Give Bo a kernel of kibble every now and then when adding food to the bowls. This can help increase his appetite.
Next, take the bowls outside onto your patio. Try to get as close to the lawn as possible, but don't push for too much too fast by going too far from the house. The idea is to build on success.
After Bo has gotten used to eating outside (about two to four meals), it's time to start progressively moving the bowls closer to the yard. Try to only move them a few inches farther each meal. You want him to practice eating outside while getting gradually closer. Eventually the bowls will be on the grass, but Bo's feet will still be on the patio. After that, he should be standing in the grass while he eats.
If Bo likes cheese, I'd recommend taking some shredded cheese outside and follow a similar path. At first, leave a small amount on the patio away from the grass. After dropping a few pinches of shredded cheese, you can start leaving cheese trails. 
Work on getting closer to the grass and eventually leave a trail of cheese that transitions from patio to grass. Leave a small pile of shredded cheese at the end the trail, but position that pile so the dog has to have 2 or more paws on the grass.
In time, you should be able to get the dog to go into the grass to get the shredded cheese. With enough practice of this positive reinforcement approach, Bo should eventually be comfortable getting onto the grass. I'm betting once this is the case, the dog will start pooping on the grass.
Good luck and remember — everything you do trains your dog. Only sometimes you mean it.
Pet Parade: The World-Herald newsroom's best pet pictures
We asked World-Herald newsroom employees to share their cutest pet pictures. 
Omaha World-Herald: Momaha
Receive advertised offers, event promotions and discounts for you and your family. Created with parents in mind!