Dog Gone Problems is a weekly advice column by David Codr, a dog behaviorist in Omaha. David answers dog behavior questions sent in by our readers. You can reach him at dogbehaviorquestions@gmail.com.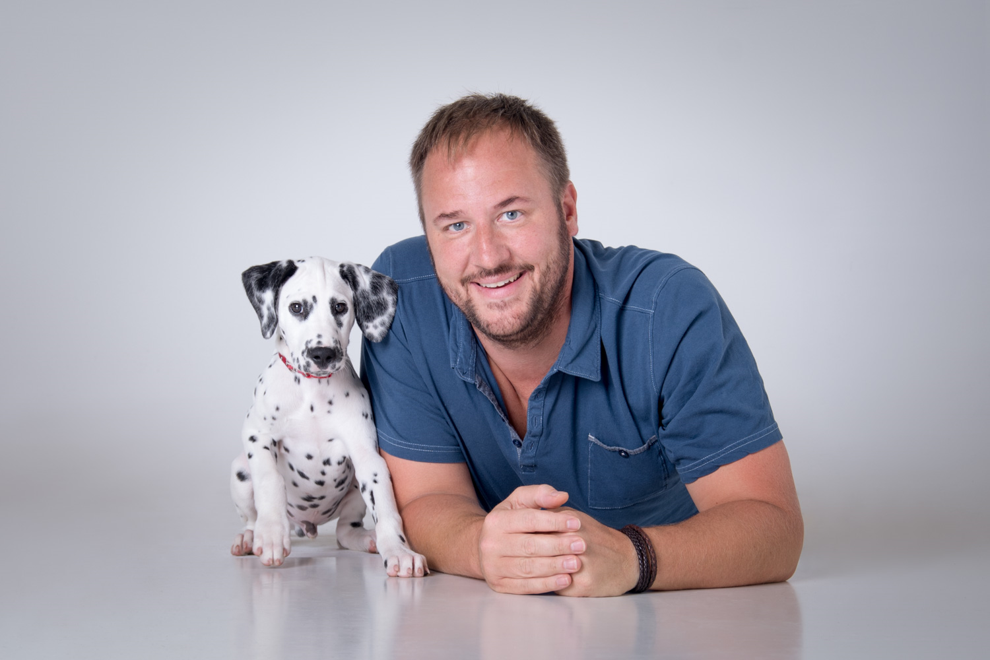 I am at my wits end. I have four dogs — two males and two females who are sisters. They all get along but the two females. They normally just avoid each other, but lately they have been getting in vicious fights.
One of them is deaf, so she doesn't get the signals the other is giving. I've tried electronic collars and muzzles, but nothing works.
The last fight traumatized me and them so much I am afraid to have them together. I take turns with them in and out of the crate. My husband thinks they'll get over it and I'm stressing about nothing.
The only reason they stopped fighting last time was they exhausted themselves, but they were both covered in blood. The hurt they are causing each other makes me sick inside and I can't take it anymore. Is there any way to stop this?
Siblings challenging and fighting one another is pretty common in dogs. It's the primary reason I tell people they should avoid getting siblings from the same litter. While they are cute as pups, they can start challenging and fighting when they get larger — as you are seeing now.
Using a shock collar is never appropriate for dog aggression (personally, I don't think there is any reason to use a shock collar). It will only make matters worse. The packaging should have included language to this effect.
Muzzles are a good tool to use if introduced properly and in a positive way. But putting a muzzle on a dog will not stop aggressive behavior. I use a muzzle when I think I have progressed to the point where I can get dogs together, or to make sure everyone stays safe. I also have the dog practice wearing the muzzle in a relaxed situation for every minute they wear one "just in case."
I never let dogs just "get over it" or "figure it out" when aggression is involved. Doing so is irresponsible and dangerous. I'm sure you wouldn't let two human children "fight it out," so it's not a good idea for dogs either.
Separating them is a smart way to manage things and prevent future fights, but it won't solve the underlying problem. I can offer a few tips, but I'd strongly recommend you enlist the help of a behaviorist or positive-based dog trainer, since balanced and force/punishment-based trainers will make it worse. Aggression is a serious behavior issue and needs to be assessed and addressed in person.
Keeping them separated at times when they are more likely to fight — i.e. exciting times like when the doorbell rings, meal times, etc. — is good, but you also need to build in positive associations together. Here are a few ideas:
• Take them for walks together. Ideally, the walk should include the dogs and humans all in one line. The people should be in the middle and dogs should be on the outside to start so no one is in front or behind.
• Give them lick mats on opposite ends of the room after they have been exercised or have a calm energy. Using a x-pen to keep them separated is the best option, but you can use leashes, too. Just make sure they are not pulling or straining on the leash.
• Get them together when they are more likely to hang without fighting, such as after a walk or when they are just chilling. Allow them to move away if they want. Any force will cause them to resist or feel trapped, which can cause a fight.
Good luck and remember — everything you do trains your dog. Only sometimes you mean it.
---
Meet the 10 (very good) dogs who have been at the Nebraska Humane Society the longest
These are the very good dogs who have been at the Nebraska Humane Society the longest. All are up for adoption as of Aug. 3. For more information on the adoption process and to see all dogs available for adoption, visit nehumanesociety.org/adopt. 
All adoptions are being done via appointment only. The application can be found inside each animal's bio on the Humane Society's website.