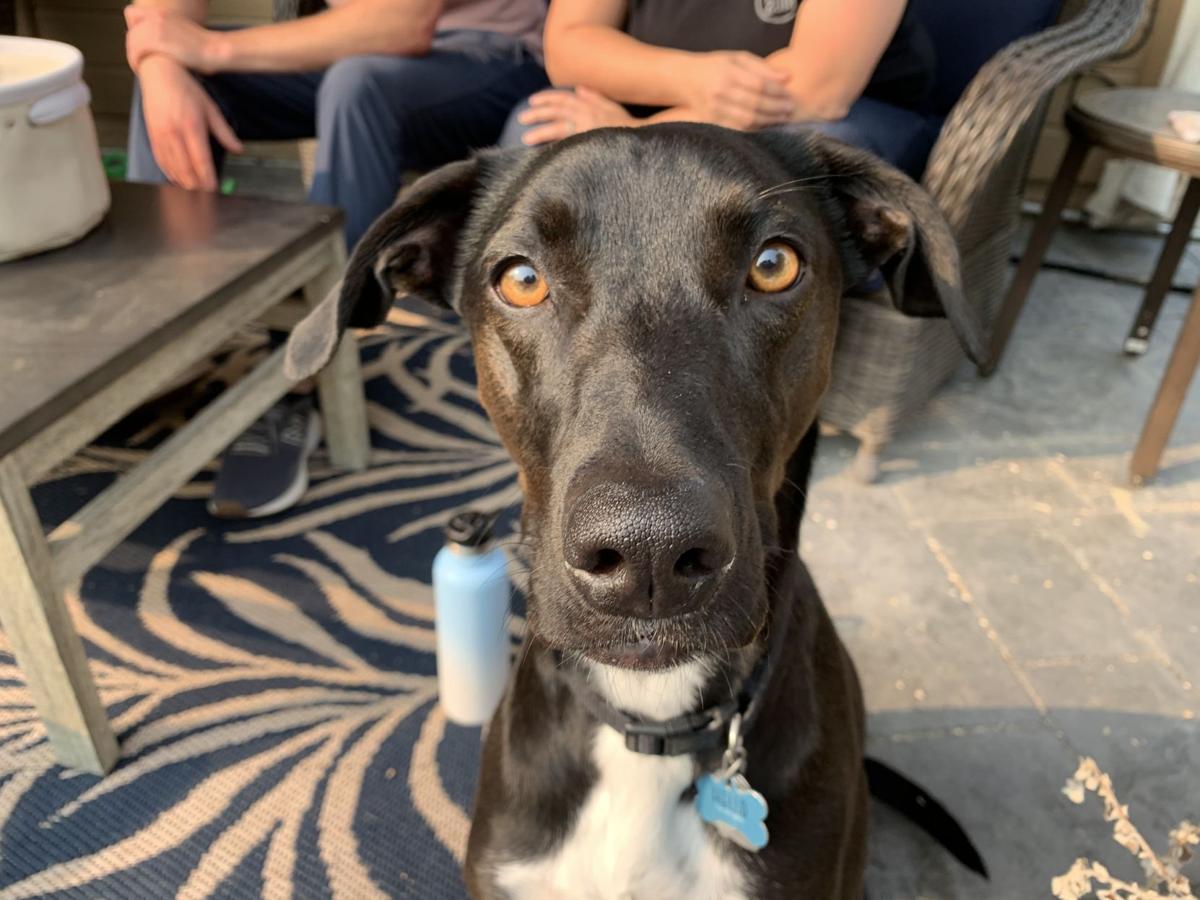 Dog Gone Problems is a weekly advice column by David Codr, a dog behaviorist in Omaha. David answers dog behavior questions sent in by our readers. You can reach him at dogbehaviorquestions@gmail.com.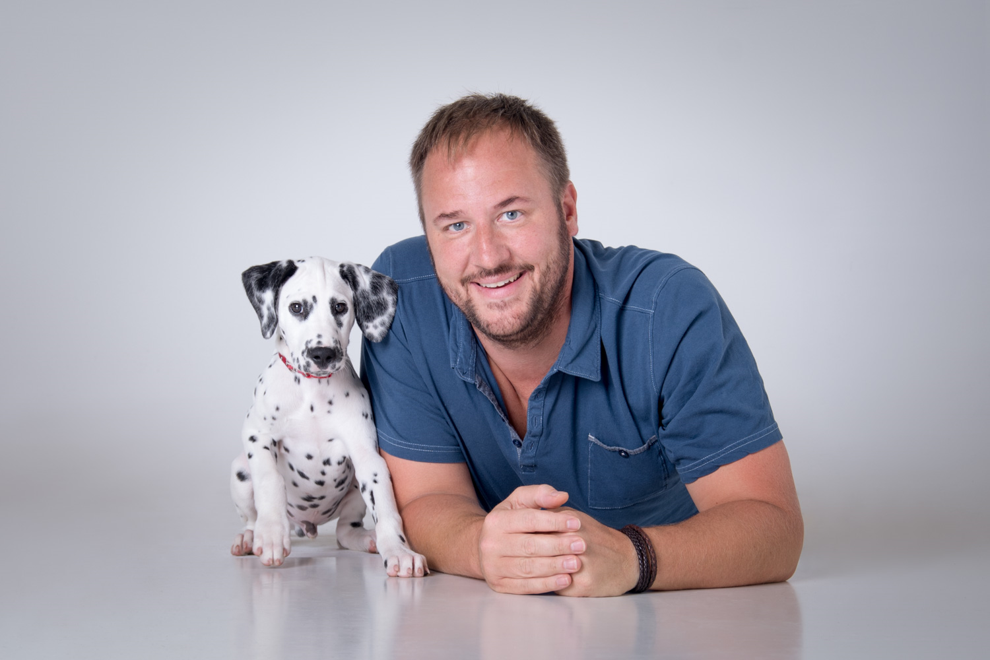 We have an Airedale Whippet mix who will be 12 in December. He is very healthy and seems to have the same amount of energy he did when I got him when he was 2 years old. He used to be my service dog, but I retired him due to his age.
He has gradually started some weird behaviors, like being extremely pushy for pets, constantly wanting to be touched in some way and sometimes insisting on crawling on top of me. He will even get on me when I'm going to bed, and if I fall asleep and my hand falls off of him, he will get in my face and lick me to wake me up. We try to ignore the behavior, and will even fight our hardest to not let him get his nose or head under our hand for pets but he is persistent and strong. He still listens to redirections and will get down when told to, but then comes right back.
Additionally, he's always been the type of dog who gets extremely hyper/excited when I get home. I always ignore him until he calms down and then I say hello. However, recently he's started to pick up a shoe and carry it around as he does his hyper circles.
I have done my best to keep up with his training and to teach him new tasks in order to keep him mentally stimulated. When he is bored, he gets extremely destructive. I still allow him to do some of his service tasks in the home (but don't allow any balance support due to his age), and he gets plenty of exercise. He has also started to get really bad about getting into the trash and chewing things.
What am I doing wrong? Is it common for service dogs to have behavior problems when retired? Could my worsening health be part off the problem? I feel like some of the issues didn't start until the coronavirus pandemic started and I started being home all the time.
It sounds like retirement isn't agreeing with your dog. A lot of people underestimate how much time and energy a service dog burns doing his or her duty.
From what you described, you have a higher energy dog to begin with and now that he doesn't have a job, it's left a big void. This is very similar to people who retire after a long career. Sometimes it's hard to adjust when we have dramatic life changes.
Additionally, I have found that many people remove a lot of the structure when they retire their service dog. They want to spoil the dog as a way to reward him or her for all the years of loyal service. When you combine those two things, it can really do a number on a dog.
Do you have plenty of enrichment for your dog? You mentioned training, but do you have things like a Kong filled with peanut butter, treat-dispensing toys, lick mats or play scent games? I'd recommend you start feeding your dog with a snuffle mat, increasing his exercise so he's getting a few walks sprinkled in throughout the day and adding a little bit of structure in the form of Premacks, which is a principle that means a less desirable behavior will earn you a more desirable behavior.
You can use this principle when using my petting with a purpose method, which involves redirecting your dog into a sit or down position when he nudges you for attention. Only give the command once and refrain from petting your dog until he sits or lays down. As soon as he does, offer him the affection. In time, your dog will start to come over and sit in front of you as a way of asking for attention. When he does so, make sure you recognize this and give him affection, otherwise he'll go back to nudging you.
Another way to apply a Premack is giving a sit command before letting your dog out the door. Only say the word once and as soon as the dog sits, open the door to reward your dog for doing what you asked. You can apply the same Premack approach to leashing him up, preparing his food, giving him permission to get up on the couch, etc. Asking for a dog to do something before he gets what he wants is easy and super effective, as long as the guardian gets into a habit of it.
If your dog picks up a shoe, nudges you for attention or sits to ask for pets multiple times in a row, that's an indication that he's bored. When that happens, get out a treat dispensing toy, play some scent games or go for a walk. Your dog is communicating with you. If you respond with appropriate activities, this will fulfill your dog's needs while also maintaining a healthy leader/follower dynamic.
Good luck and remember — everything you do trains your dog. Only sometimes you mean it.
---
Meet the 10 (very good) dogs who have been at the Nebraska Humane Society the longest:
Meet the 10 (very good) dogs who have been at the Nebraska Humane Society the longest
These are the very good dogs who have been at the Nebraska Humane Society the longest. All are up for adoption as of Aug. 3. For more information on the adoption process and to see all dogs available for adoption, visit nehumanesociety.org/adopt. 
All adoptions are being done via appointment only. The application can be found inside each animal's bio on the Humane Society's website.