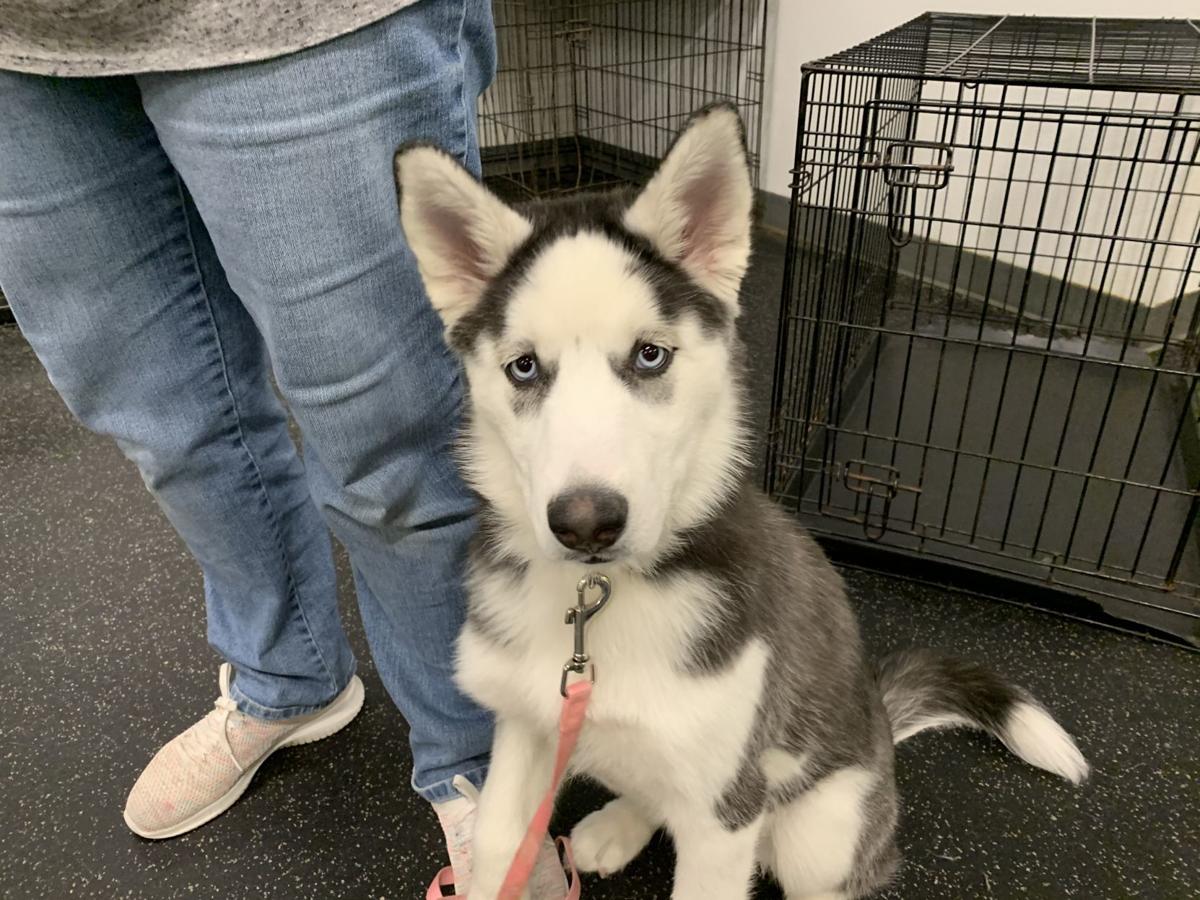 Dog Gone Problems is a weekly advice column by David Codr, a dog behaviorist in Omaha. David answers dog behavior questions sent in by our readers. You can reach him at dogbehaviorquestions@gmail.com.
My boyfriend and I adopted our Siberian Husky puppy this past December. He is now 24 weeks old. He has been a blessing in every way — minus his separation anxiety. It's very severe, and no amount of exercise or training is helping. He is doing great in puppy class and is very responsive — just not in the case of separation.
He holds in his pee/poop while in the crate as long as me and my boyfriend are in the room with him. The second we leave the room, he cries like crazy. If we leave the house for longer than 15 minutes he will pee and poop in his crate from the panic of us being gone. We recorded him one time when we were absent for 4 hours. He didn't stop howling or screaming for four hours straight! Once we were home, he was exhausted and fell asleep.
It's become extremely stressful for me to leave the house for a short time and always have a mess to clean up from our puppy. We thankfully live in a house right now, but I wish to move into an apartment and I can't do this with my puppy crying and howling so loudly when alone. We would get kicked out.
Puppies and dogs are very social creatures, so being alone is hard for them unless they have practiced it. Keep in mind that, for most puppies, the first time we leave them alone is the first time in their entire life that they are by themselves. Before that they were with their mother, siblings and the breeder.
Your problem is not uncommon. Often, when we get a new puppy we shower it with love and are with it 24/7 for the first few days. Then we revert back to our normal schedule which — coronavirus aside — usually involves going to work or school and leaving the puppy alone.
Kennels are how most people used to raise puppies to keep them from getting into the wrong things and prevent accidents. But modern puppy-rearing has changed — transitioning from a kennel to using a long-term confinement area. This is an enclosed area that has enough room to move about, a kennel with a soft area to sleep in, plenty of toys and a flooring covering carpet if needed. So if the puppy doesn't want to sleep, it can move around and play with toys.
Being far less restrictive, this doesn't make the puppy feel closed in and, if you follow the steps I list in the link above, most puppies enjoy being in this area and effectively practice being alone.
Due to your puppies age, it may be a challenge to set up a long-term confinement area. But you should keep it in mind for your next pup. It's a lifesaver. Click here to watch a video I did for a client who had an adult dog with separation anxiety. The same technique will work for your puppy.
Good luck and remember — everything you do trains your dog. Only sometimes you mean it.
---
Meet the 10 (very good) dogs who have been at the Nebraska Humane Society the longest:
Meet the 10 (very good) dogs who have been at the Nebraska Humane Society the longest
These are the very good dogs who have been at the Nebraska Humane Society the longest. All are up for adoption as of Aug. 3. For more information on the adoption process and to see all dogs available for adoption, visit nehumanesociety.org/adopt. 
All adoptions are being done via appointment only. The application can be found inside each animal's bio on the Humane Society's website.