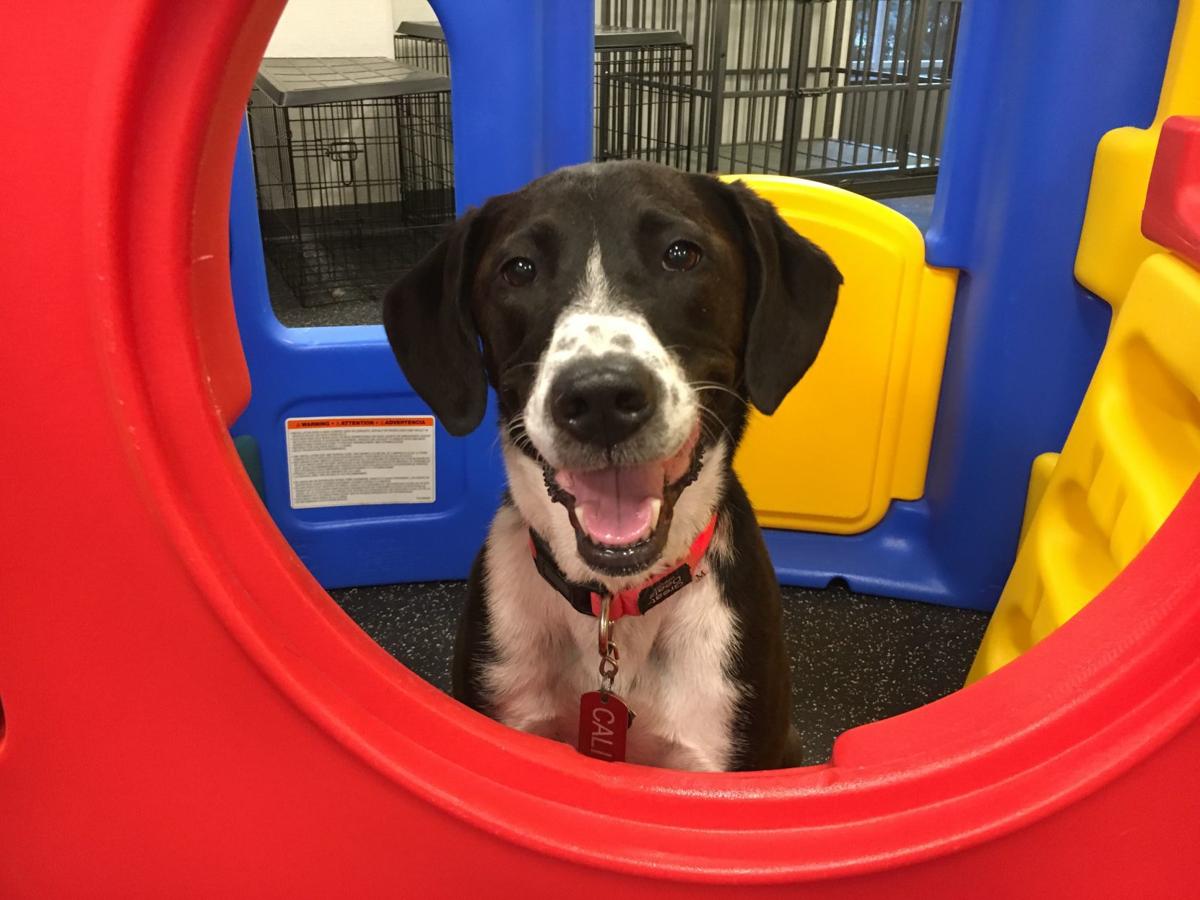 Dog Gone Problems is a weekly advice column by David Codr, a dog behaviorist in Omaha. David answers dog behavior questions sent in by our readers. You can reach him at dogbehaviorquestions@gmail.com.
I have a high-energy dog who I usually take to daycare when I'm at work. But I don't know if I will be going to work, as they are talking about people working from home. But if he doesn't go to daycare, he will be bouncing off the walls as this dog has no "off" switch. What can I do to stop my dog (and us as a result) from going crazy during this time of self-quarantine?
The Centers for Disease Control "does not have evidence to suggest that imported animals or animal products pose a risk for spreading COVID-19 in the United States," according to its website. However, it's still smart to to practice healthy habits around pets and animals. We tell people that it's not a good idea to let a dog lick your mouth or any open cuts or sores. Remember to always wash your hands after petting your pooch.
I have had many clients who have high-energy dogs and have come up with several creative ways to exercise your dog. One of these is really effective, I call it the "Doggy StairMaster." But before I go into how it works, here are a few disclaimers.
First, if your dog has mobility issues, you should check with your vet to make sure its OK to do this exercise. This is especially the case with any dogs who have arthritis or hip dysplasia. If you have a puppy, you may want to avoid this as well, or do it on the lower quantity side. If you have any concerns, or your dog shows signs that the exercise may be hurting them, stop immediately and contact your vet.
Second, it's important you only do this when your dog has an empty stomach. Dogs have what is called a distended stomach, meaning it is not attached to anything. So if the dog has food in its stomach and he or she moves around too much, it can flip or fold over and this can be fatal. As a general rule, your dog should not exercise until at least 90 minutes after eating. I prefer to feed my dogs after exercising for this reason.
To do this exercise, you will need some high-value treats. I like to use chicken liver, but any treat your dog likes will work. If your dog loves to play with the ball, you can use the ball in place of treats. This video demonstrates how to do the Doggy StairMaster.
Remember, once you find your dog's maximum number, you want to test out various numbers until you find the right number of repetitions for your dog. It's best to practice in shorter sessions multiple times a day instead of a bunch all at once. Dog exercise is best every two to four hours.
Good luck and remember — everything you do trains your dog. Only sometimes you mean it.
---
Meet the 10 (very good) dogs who have been at the Nebraska Humane Society the longest:
Meet the 10 (very good) dogs who have been at the Nebraska Humane Society the longest
These are the very good dogs who have been at the Nebraska Humane Society the longest. All are up for adoption as of Aug. 3. For more information on the adoption process and to see all dogs available for adoption, visit nehumanesociety.org/adopt. 
All adoptions are being done via appointment only. The application can be found inside each animal's bio on the Humane Society's website.