Dog Gone Problems is a weekly advice column by David Codr, a dog behaviorist in Omaha. David answers dog behavior questions sent in by our readers. You can reach him at dogbehaviorquestions@gmail.com.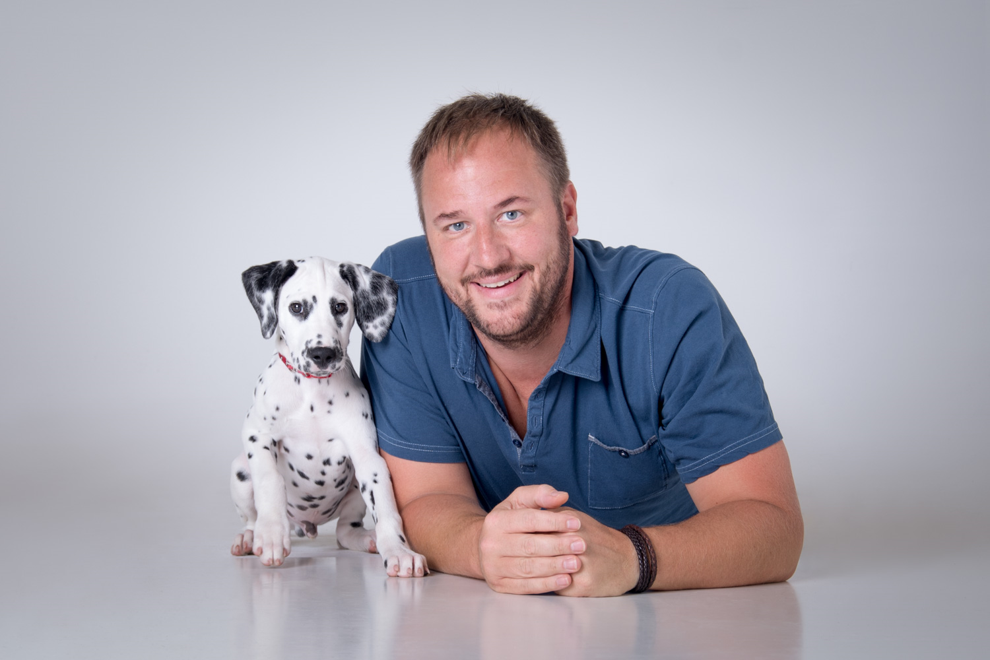 We have a 2-year-old black lab named Bowser. He has a few things that he does that we don't like, but overall is a pretty good dog. Last Thanksgiving he was not a good dog. As a matter of fact, he was a very bad dog. He ruined our Thanksgiving.
Things started off on the wrong foot. My mother-in-law came by three hours early and Bowser, who hadn't been put away, ran straight out and jump up on her, knocking her down as well as all the food she brought. He then kept trying to get on the counters or steal food. So we put him in the backyard but instead of exercising himself, he barked at the window the whole time.
We decided to put Bowser in the kennel that we don't use anymore. Then one of the kids decided to let him out while they were playing. He proceeded to jump up and down excitedly on all of the kids until they were screaming and crying. We put him back into the kennel and closed the door. Just as we got the turkey out of the oven, one of the kids let him out of the kennel again. Bowser must have smelled the turkey because he ran straight into the kitchen, jumped up on my husband and knocked the turkey down onto the floor.
We were so mad at him for being such a naughty dog that we put the kennel in the garage and then locked him in there for the rest of the night to teach him a lesson. I know he didn't try to ruin our Thanksgiving on purpose, but that's exactly what he did. My husband wants to put him in boarding or lock him up in the kennel in the garage this year so he doesn't do it again. Do you have any advice or suggestions?
I have heard a lot of horror stories about a dog's behavior impacting holiday events, but this may take the cake.
There are a number of things you can do to ensure that this does not happen again. But first off, we have to identify where the failing is. You failed to set your dog up for success — both in the days leading up to and the day of Thanksgiving last year.
First, your average dog needs at least one hour of exercise every single day. Higher energy dogs or younger dogs — such as mature puppies who are around 2 years old — need even more. So this year, make sure your dog gets plenty of exercise before people come over. This should include a 45-minute walk and a few games of fetch. If you have stairs in your house and your dog does not have any mobility issues, you can throw treats up and down the stairs. This video includes a few really easy and creative ways to exercise any dog.
Second, kennels are great to manage dogs, but no dog should ever be put into a kennel to learn a lesson (or be in a kennel for longer than four hours unless they are sleeping overnight). Additionally, if you have a high-energy dog and you leave him in a kennel, you are going to compound their energy and make things worse. Since your dog dislikes the kennel, I would recommend you teach him that the kennel is a positive place by doing some basic kennel training and then some advanced kennel work.
You also need to make sure that when you put the dog in the kennel, kids understand that they are not allowed to let the dog out. I usually recommend that parents teach their children that anytime a dog is in a kennel or their dog bed, they are not allowed to interact with him or her. If they would like to interact with the dog, they need to go and get an adult to assist them or supervise. If you cannot ensure that the parents are going to have control of their children, then you need to put the dog in a room where you can lock the door or prevent children from having access.
Third, you need to remember that your dog is practicing behavior all the time. What he does with you and your family at home is how he is going to behave with everyone else. If you pet your dog when he's excited and jumping on you, that is what he will do with everyone. Instead, ignore the excited behavior when you come home. Once he settles down, reach to pet him, but pull back and go back to what you were doing if he starts to get excited again.
Had you reached out to me sooner, I would've advised you teach your dog a few things, including the leave it command and how to stop jumping up on people. I would've also told you that anytime you feed a dog food from your plate, you are training the dog to come back and pester you for food at other times, too. So no more people food from the table.
In short, your dog's unruly behavior last year was primarily the fault of the humans he lives with. I hope you will recognize this year that not getting your dog sufficient exercise is a recipe for disaster. Hopefully these tips will help your family and your dog have a safe and relaxing Thanksgiving this year.
Good luck and remember — everything you do trains your dog. Only sometimes you mean it.