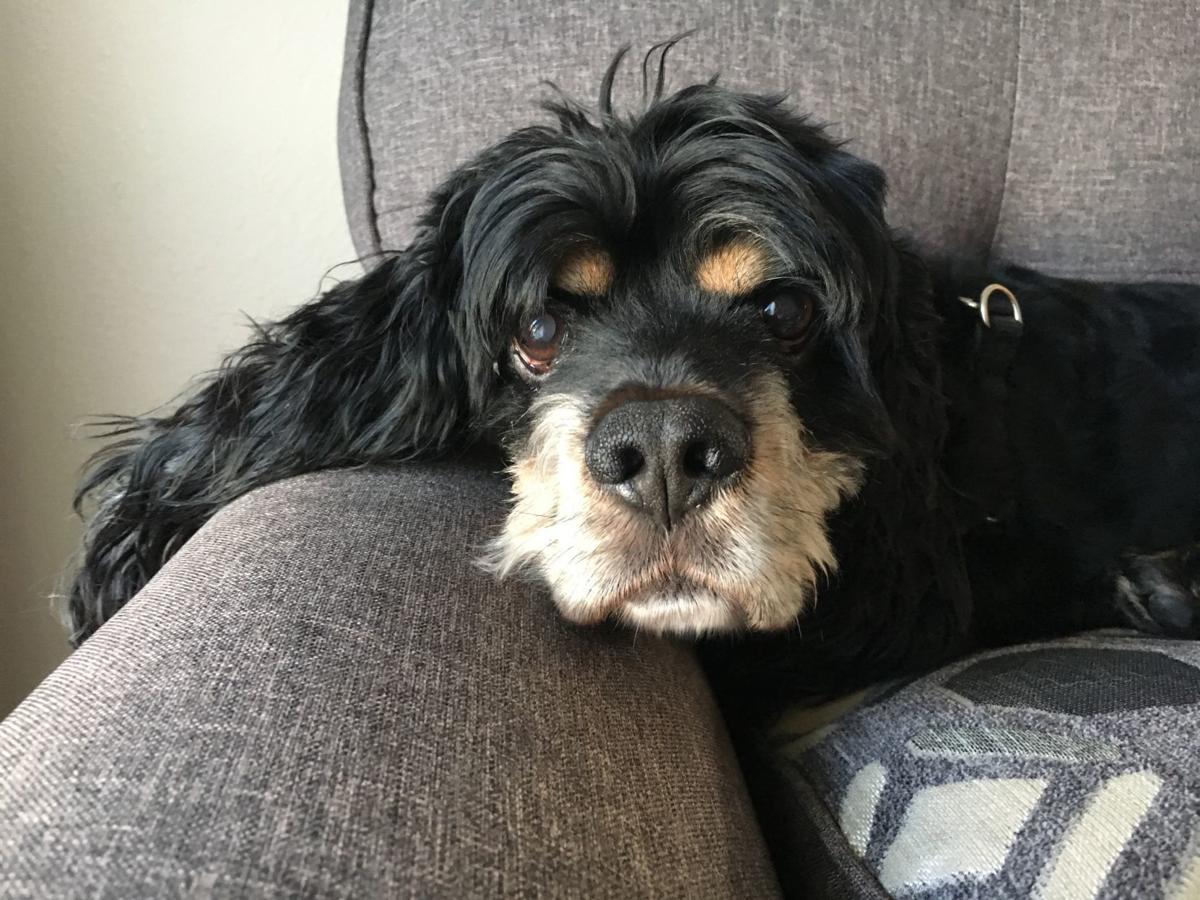 Dog Gone Problems is a weekly advice column by David Codr, a dog behaviorist in Omaha. David answers dog behavior questions sent in by our readers. You can reach him at dogbehaviorquestions@gmail.com.
I have a 2-year-old cocker spaniel who used to enjoy car rides until I bought a new car in October. In my previous car, she rode in the back in her seat belt with no problems at all. She sat up, looked around and was not stressed in the car.
In the new car, I use her same seat belt, but she pants and is so nervous. The car sits lower and has a bigger back seat, so I'm thinking she is scared. She cannot see out and is farther away from me in the car.
I have tried to get her to just go visit in the car with treats and rewards, but she is still scared. It is a struggle to put her seat belt on to go anywhere. I want to get this fixed, as I would like our car trips to be pleasant and not a stressful event for both her and me.
It sounds like the difference in the car is what has your dog upset. There could be many factors for this.
Is the new seat less bolstering? You mentioned it's larger. Some seats in smaller cars have ridges on the sides that can support the dog a bit. Larger cars have more of a bench-style seat. If the new car doesn't have those ridges on the side, she could tumble or be jostled around more than in your old car — especially if you are a faster driver or take turns quickly.
Feeding her treats is a good idea unless she is scared. In that case, it could backfire.
Here are some steps you can take to help her get comfortable in the new car.
1. Have her get into the back seat of the car. It's important she gets in and you don't put her inside. Clip her into the seat and then sit next to her. If she is anxious, do not attach the seat belt. Do not start the car or say anything; just sit with her. Once she is calm, give her a treat and pet her gently for a bit. Go for a walk or play with her for a few minutes after you exit the car.
2. At least an hour or so later, go back into the car and repeat step one. If she is calm, attach the seat belt and just sit with her. If she is upset — pacing, whining, drooling, etc. — just sit and wait for her to settle down. Again, no words or pets until she calms down. Once she is calm, pet her and offer a treat or two. When you put the first few treats into her mouth, say the name of your car after the treat is in her mouth. Go for another walk or play a bit after exiting the car again.
3. An hour or so later, repeat step two. Do this until she is calm the entire time when you get into the car. Do not move to step four until she is calm when entering the car and clipped into the seat belt. Make sure to do something she enjoys immediately after exiting the car each time.
4. Now you will ask her to get into the car, give a treat and say the car's name after you deliver the treat. Attach the seat belt, give another treat and say "buckle up." Close the door (with you on the outside), then open it again and pet her. Do this a few times. If she gets anxious when you close the door, do not pet her when you open the door. Repeat this step until she stays calm with you closing the door. After each practice, repeat something fun when you finish.
5. Repeat step four, but this time, open your door, get in the front and turn around and give her a treat while you say "drive time." If she is upset, wait for her to relax, then get up, let her out and do something she enjoys for a minute or two. Repeat this step until she is calm the entire time. Do something fun for a minute or two after.
6. Repeat step five, but this time start the car. Wait a second and turn it off. If she protests or gets anxious, sit there quietly until she settles down. If this is the case, wait 45 seconds after she calms down before stopping the car. Repeat this step until starting the car doesn't bother her. Once you're finished, go do something fun.
7. Repeat step six, but this time, put your car into gear and roll forward a foot or two — very slowly and breaking gently. Put it back in park and check how she is doing. If she is anxious, repeat this step driving even slower until she is calm as you move. Do not move to the next step until she is calm for this step. Have some fun after.
8. Repeat step seven, but gradually increase the distance. At first, let your foot off the break but don't use the accelerator. Let the car idle. Avoid any hard turns or breaks. It helps to do this step at times without any traffic around. Keep repeating this step until she is calm the entire time. You may be on this step for a while and that's OK.
If you follow these steps and go slowly, she should learn to enjoy car rides again.
Good luck and remember — everything you do trains your dog. Only sometimes you mean it.
---
Meet the 10 (very good) dogs who have been at the Nebraska Humane Society the longest: