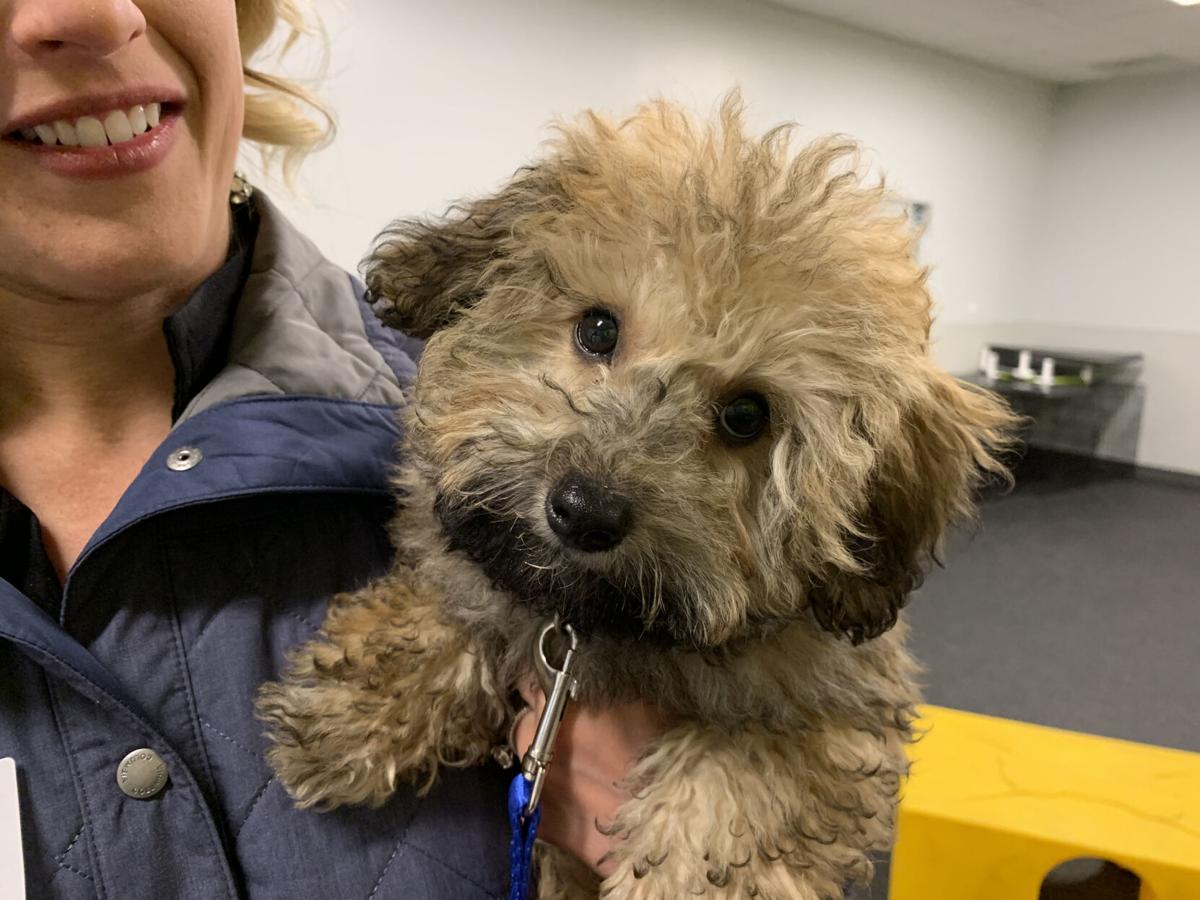 Dog Gone Problems is a weekly advice column by David Codr, a dog behaviorist in Omaha. David answers dog behavior questions sent in by our readers. You can reach him at dogbehaviorquestions@gmail.com.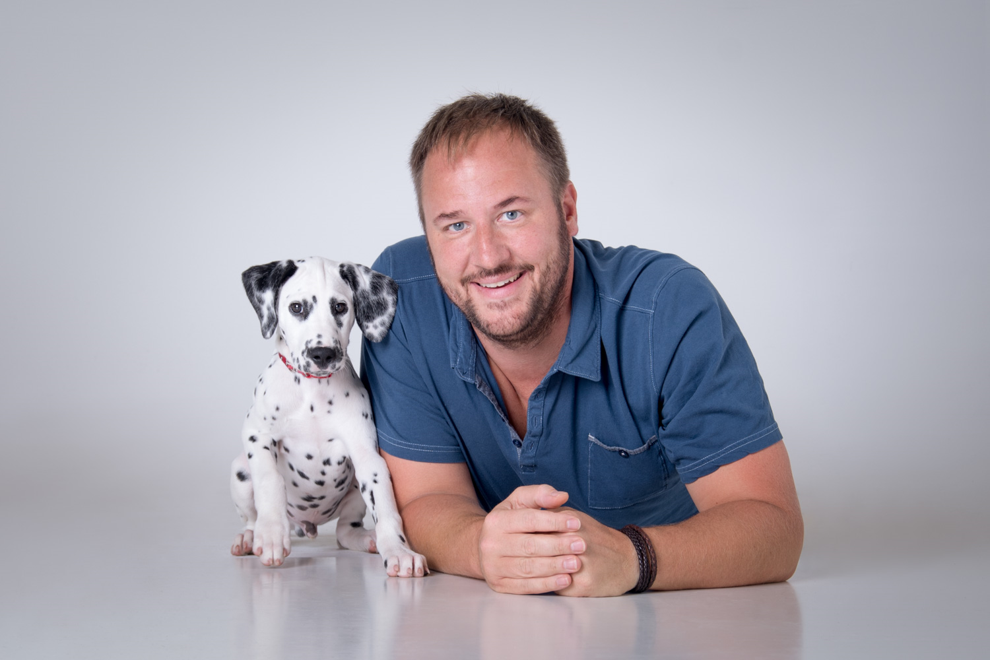 I've had my dog, Duke, since he was about 6 weeks old. I wanted the breeder, who was referred to me, to keep him longer but he refused. I also have a 13-year-old blind Shih Tzu who we rescued in 2008. She was abused and left in a metal-type crate, which has made her scared of other dogs. She definitely does not like Duke so she sleeps with me.
At 6 weeks old, we sent Duke to a trainer to be crate trained, potty trained and leash trained. But it didn't go well so we brought him home. Three weeks after returning home, we were told Duke had Giardia, a highly contagious parasite, in his stool. I have stage IV cancer and we have our 13-year-old dog also, so we decided to board Duke at the vet's for the full six days he had to be on the medication to get rid of the parasite.
His potty training was just starting to go really well before we found out about the parasite. I was just getting to know what to look for when he had to go. He understood the words "Go poop and pee-pee, Duke." I have a playpen he's in with his calming bed and toys. That's also where I feed him. After he eats, I take him outside approximately 10 to 15 minutes later.
But now we're having issues. So how do I pick up potty training again? There have been many times after he went pee outside, then I'd bring him inside and a couple of minutes later he'd "pee a river." I watch to make sure he's peeing so why is he going so much so soon after I bring him in? What am I doing wrong? I've never had any problems potty training any other puppy I've had.
First off, it's illegal to adopt out a puppy before he or she is 8 weeks old in all 50 states because those first eight weeks are so crucially important. A puppy needs to be comforted and taught by their mother and siblings — two thing that can't happen if a breeder adopts a puppy out at 6 weeks old.
The first three weeks of a puppy's life are very basic, since their eyes and ears are closed and they lack the strength to move themselves. So if a puppy is taken at six weeks, he or she basically only gets three weeks of time with mom.
You should report the breeder to a local humane society. Your report can help prevent this horrible experience from being repeated to who knows how many other defenseless puppies.
Next, sending your puppy away to a trainer so early robs you of the ability to deeply bond with your puppy and Duke's ability to do so with you. Puppies go through an imprint period where they deeply bond with their new guardians. You missed that. Instead, your pup bonded with a "trainer" who got your puppy sick and caused him to be in isolation for six more crucial days, further stunting his emotional development. I'd recommend you give the trainer a review that reflects your experience so others don't suffer the same pratfall.
As for potty training, this could be a result of the breeder's mistakes of taking the pup away from his mother too young, the trainer or the Giardia. Your pup may not be fully emptying his bladder because he's distracted or because of poor habits that started with the breeder or at the trainer's home. A good breeder starts working on potty training as a part of the whelping process, another indicator the breeder was suspect.
It's important to note that a puppy can't be fully potty trained until he or she is 5 months old. If your breeder is good and you start working on it as soon as you come home, it can progress faster. But with your puppy's bumpy early life, I'm surprised potty training is the only issue you have.
Take him out to the designated area and as soon as he starts to go, say a marker word (such as "yes," "nice," "thanks" or "good") in a normal, calm tone of voice. When he gets done, give a treat within two seconds. Wait another five minutes before taking him inside. Try to eliminate any distractions when it's potty time.
The three times a pup is most likely to need to go is right after waking up, three minutes after eating and 10 minutes after playtime starts. It's also a good idea to take a pup out once an hour during potty training. If he goes inside, say nothing and don't punish him. Just clean it up. Punishment or correcting makes potty training worse.
If you keep using a marker work when he goes outside and reward him, he will learn that outdoor potty equals a treat and start holding it or complaining he wants to go out when it's time.
As an aside, you need to get your puppy enrolled in a puppy socialization class ASAP. Your puppy is alarmingly behind in terms of social development and I fear for the behavior issues that are sure to arrive if he doesn't have positive socialization experiences immediately and for the next three to four months. When you go, be sure to alert the instructor about his backstory, as they will need to do everything they can to ensure he has the most positive experience to make up for the huge psychological deficit he is currently in.
Good luck and remember — everything you do trains your dog. Only sometimes you mean it.
---