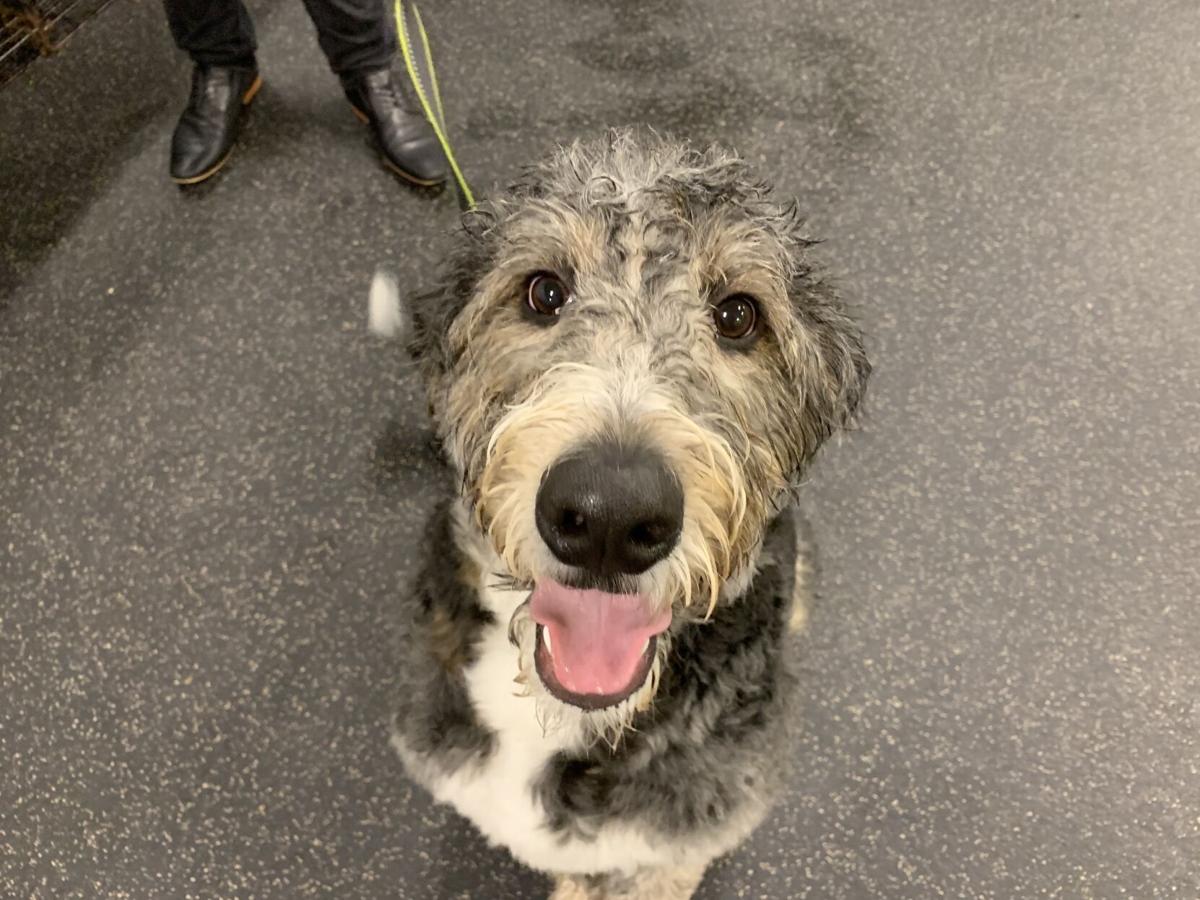 Dog Gone Problems is a weekly advice column by David Codr, a dog behaviorist in Omaha. David answers dog behavior questions sent in by our readers. You can reach him at dogbehaviorquestions@gmail.com.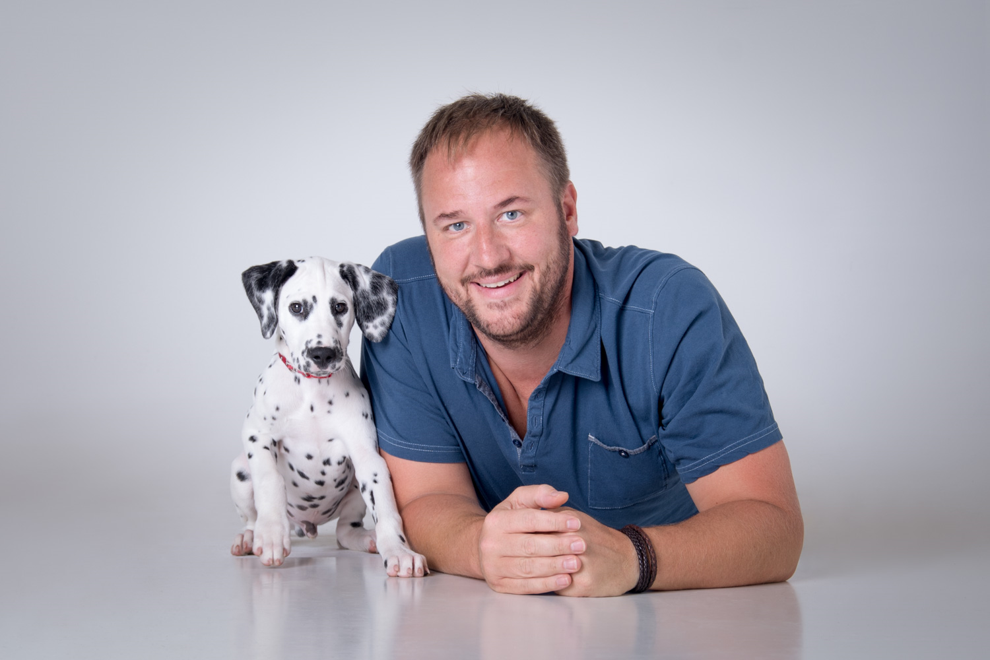 We recently met a family who was looking to re-home their 1-year-old male Bernadoodle. He is neutered and well groomed. We have been wanting a Bernie due to their size and temperament, and have experience with other poodle mixes.
We met the family at a forest preserve and they kept him leashed. He seemed well-behaved and friendly, with lots of tail wagging. At first we were able to pet him, but after a moment or two, he would quickly stop wagging his tail, utter a low growl and then lunge into you. No teeth but a good push of his large head into yours. This happened whether we were standing, sitting at a bench and even when my daughter sat on the ground next to him.
He did it several times during the short 15-minute visit, each time getting in your face. Since I've read Bernadoodles are typically very friendly and not aggressive, this was concerning. We agreed to visit with the dog another time at their home to see if he was calmer, however, I want to get as much information as I can before we commit.
My teen daughter thinks she could work with him, but I am concerned. He's a very big dog and seems unpredictable. The family says they are re-homing him because they haven't had time to spend with him and he's a bit jumpy with their small children.
We would prefer to rescue a dog than to purchase a puppy, however wondering if a direct adoption like this might be a mistake. We're definitely willing to work on basic training, socialization, etc., but are concerned about the aggression and potential escalation once he is moved to a new home with strangers. Would appreciate your thoughts and maybe some cues to look for during our next visit.
First off, thanks for wanting to rescue. There are thousands of great dogs out there in need of loving homes, so anyone who saves these dogs deserves appreciation and recognition.
Without seeing the dog in person, it's hard to say for sure, but the actions you described could be play. Some dogs grunt and growl when playing, and some grunt and growl when they get a little excited.
I will admit the interaction you described is puzzling, but primarily because I don't think I have the complete picture. Were you putting your face (or your daughter's face) into his? In general, sticking your head near the face of a dog you don't know all that well isn't ideal. In the dog world, that could be considered rude or confrontational. So if you were getting down and putting your face into his, or your daughter was sitting near him with her head positioned near his, he could have been communicating he wasn't comfortable with that close of an interaction just yet.
Dogs have different levels of interaction and distance. Anything within three feet is considered "intimate space" and, just like humans, dogs are particular who gets into that super close space. Usually you are invited into this space or only enter it once you reach a certain level of trust with the dog. Anything three seven feet away is called "social space." Anything beyond that is considered "public space."
If you were seeing a relaxed dog with a wagging tail (which is more an indicator of energy; dogs wag their tails for many reasons) when you were farther away and the growling/head butting only occurred when you got close, the dog may have been saying, "Hey, let's slow down and give each other some space." So on its own, based on the information your provided, this interaction doesn't make me think he is an aggressive dog.
Also, dogs on a leash are limited in their movements, which can lead to some frustration. So meeting a group of new people in a new place with the leash isn't the ideal setup.
I'd recommend you do a meetup somewhere where the dog can be off leash and remain safe while you also give him intimate free space. You don't have to stay away, just avoid sticking your faces into his and look for signs of consent. Many people fail to look for or read signs of dog consent, but it's important to get it and watch for cut off signals so you don't make the dog feel confronted or uncomfortable.
If the off-leash meetup with a little space goes well, the next step would be to arrange for an overnight visit. This way you can introduce the dog to your home and try it out for a night (or more if it goes well). This allows the dog to get used to your surroundings and you can evaluate the dog in a more relaxed setting to see if he is a good match for you and your family without the commitment.
Once he gets to know you better, he may be fine with your faces in his and even enjoy it. Just take it one step at a time, read his signals and do what is best for everyone involved.
Good luck and remember — everything you do trains your dog. Only sometimes you mean it.
---
Meet the 10 (very good) dogs who have been at the Nebraska Humane Society the longest
These are the very good dogs who have been at the Nebraska Humane Society the longest. All are up for adoption as of Aug. 3. For more information on the adoption process and to see all dogs available for adoption, visit nehumanesociety.org/adopt. 
All adoptions are being done via appointment only. The application can be found inside each animal's bio on the Humane Society's website.