The start of school means busy mornings and barely any time for breakfast — let alone sitting together to eat.
The weekends have become our time to sit around the table and indulge in breakfast goodies. While I'm the cook of the family, my husband is the baker. He is masterful at creating mouth-watering pancakes, waffles and cinnamon rolls. Here are some great breakfast recipes to indulge on, both sweet and savory.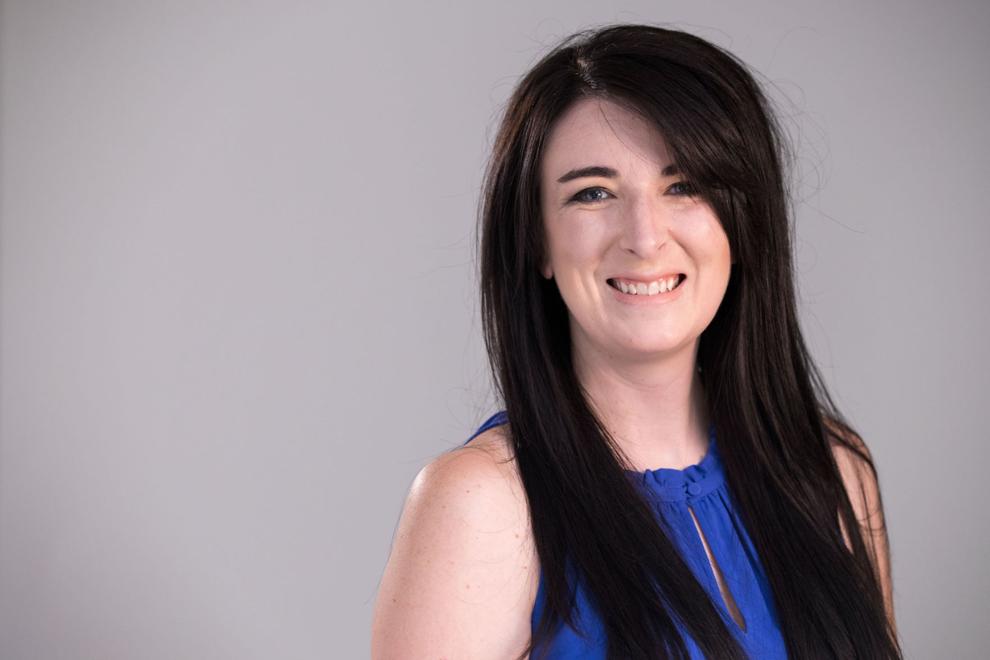 • Prepared pizza dough (I use Pioneer Woman's recipe)
• 1 stick of butter, softened
• 1 ½ cups granulated sugar
• 1 ½ cup confectioners' sugar
• 4 tablespoons butter, softened
1. First, flour a large, flat surface. Roll out the pizza dough until thin and rectangular. Smear the softened butter over the dough.
2. In a separate bowl, combine the cinnamon and sugar (I like to do this in a tupperware container with a lid and shake it). Sprinkle generously all over the buttered dough.
3. Next, start at the bottom of the dough and roll upward, making a long roll. Cut into 2-inch pieces.
4. Place the roll onto a buttered baking dish and let rise for an additional 30 minutes. Preheat the oven to 350 degrees.
5. Bake the cinnamon rolls for 25 minutes.
6. While the rolls are baking, combine all the ingredients for the frosting and mix with a beater. Once the rolls are done, top with the icing. Serve warm.
• 3 tablespoons granulated sugar
• 1 ½ teaspoons baking powder
• 1 ½ teaspoons baking soda
• 3 tablespoons butter, melted
1. In a large bowl, combine the dry ingredients and set aside. In a separate bowl, mix together the wet ingredients (be sure then butter is cool enough to incorporate with the buttermilk and eggs).
2. Mix the wet ingredients into the dry ingredients. Stirring just enough to combine.
4. Set a griddle or non-stick pan to medium heat. Scoop approximately ⅓-cup of batter per pancake. Flip when bubbles start to form. Cook until both sides are golden brown. Top with butter and syrup.
• 1 cup diced, cooked ham
1. Preheat oven to 400 degrees.
2. Whisk together eggs and cream in a large bowl. Stir in ½ teaspoon salt and ¼ teaspoon pepper, cheese and ham.
3. Place into a buttered 8x8 dish. Bake for 30 minutes or until golden brown on top and cooked through in the middle. Serve.
You can also do variations on ingredients. We've done sauteed spinach and mushrooms with jack cheese, too.
• 4-5 russet potatoes, peeled
• 6 tablespoons of butter
• Salt and pepper to taste
1. Peel russet potatoes and dice into ½ inch cubes. Next, melt the butter in a pan. Once melted, place the potatoes in the pan and evenly distribute. Place the lid on the pan and turn the heat up to medium high. Cook, covered, for 10 minutes.
2. Uncover carefully. With a metal spatula, get underneath the potatoes and flip them. Season with salt and pepper, and continue to flip and cook for another 10 minutes until the outsides are golden and crispy.
• Package of center-cut bacon
1. Preheat the oven to 400 degrees.
2. Line two baking sheets with aluminum foil (this helps with a quick clean up). Place a wire baking rack on each baking sheet.
3. Place bacon an inch or two apart on the baking racks.
4. Place one sheet on the upper oven rack and one on the lower. Bake for 8-10 minutes and then swap rack placement. Bake another 8-10 minutes, or until your preferred doneness.
5. Line a plate with paper towels and place cooked bacon on the paper towel to remove excess grease. Serve.
Shea Saladee lives in Papillion with her husband, Brent, and their three children. She works as an instructor at the University of Nebraska Omaha.