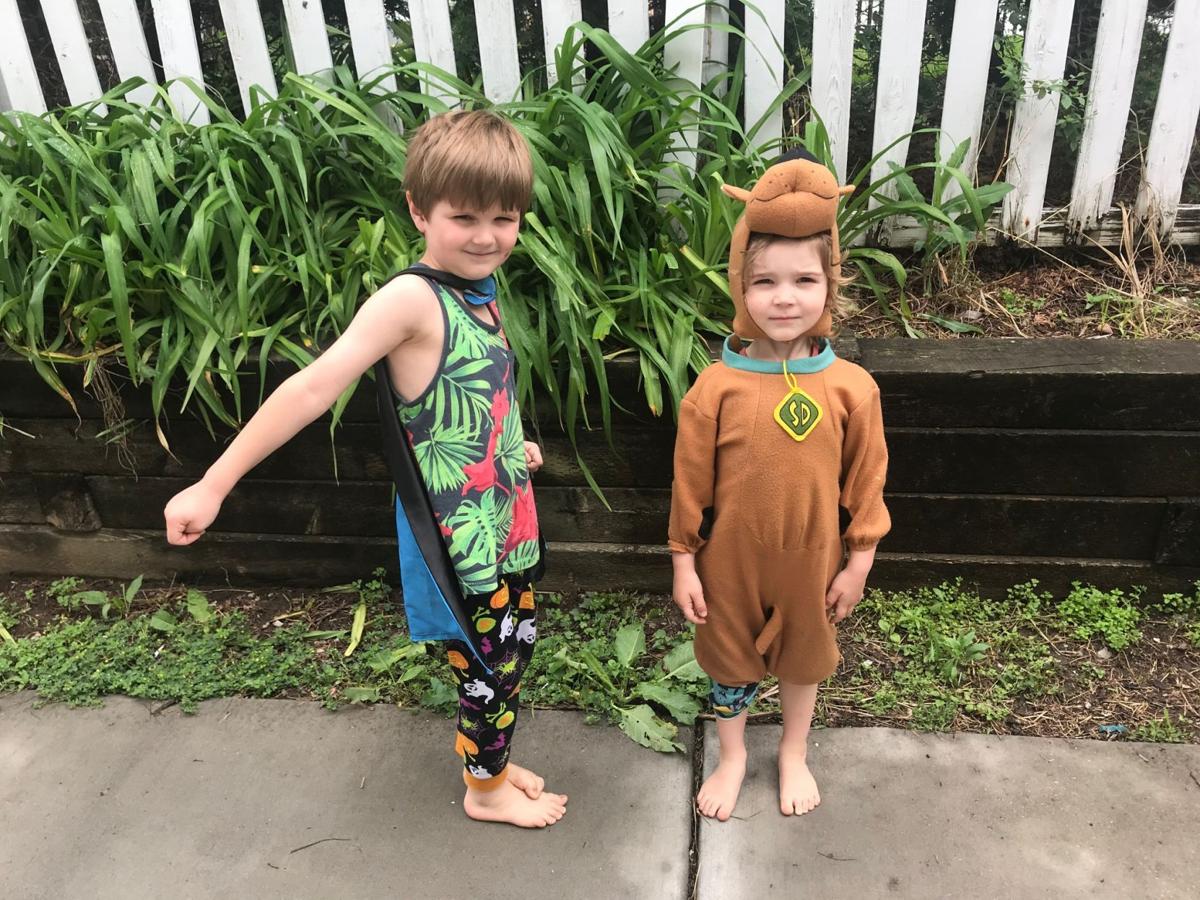 The other day, I was lamenting to my husband yet again about how fast time seems to be going.
I feel like it was just March — back when the coronavirus pandemic was just beginning for us here and when we were pretty much on lockdown at home. Now, suddenly, July is over and we're talking about school starting.
We've missed out on so much stuff this year. My son missed saying goodbye to his classmates and teacher during his first year at school. We have barely seen any family and friends since March. We haven't gone to the pool once — which is always at the top of our summer bucket list — and the family vacation we had hoped to take this year is on pause for who knows how long.
This year has taken a toll on all of us, and it's easy to complain and focus on all the negative things we've had thrown our way. But I can't live that way. I have to at least try and focus on the silver linings, or I feel like I'll go crazy. So as I look back on these last four months of weirdness, I realized despite all the things we've missed, there are a lot of things we've gained.
And look: I know we still have it pretty good. My husband and I are still employed. We're allowed to work from home. We haven't had too many major disruptions. We've been stuck at home for what seems like forever, but one of the silver linings is just that: being home. I get to spend so much time with my boys.
It's no secret that I have always wanted to be a stay-at-home mom to my boys, who are 6 and 3. I would have loved to have had a couple of years home with them when they were smaller. But working made more sense for my family, and that's just something I accepted. I didn't ever think I'd get a chance to be home with my kids during the week (not including vacations).
Sure, I'm working from home (which I feel incredibly lucky about), but I still feel like I'm getting a taste of what it's like to be a stay-at-home mom and being around my kids more. It's nice to be able to enjoy breakfast together without rushing out the door for school and work. I also absolutely adore being able to make an actual lunch at home and sit with them, too. They sure beat my reheated leftovers in an empty cubicle. And my afternoon walk break is so much more interesting with my kids and dog in tow.
I know it's not always easy to work from home with kids. It can be tough to do a Zoom meeting, edit or write while my kids request something from me every 10 minutes. (It's not always that often, but it sure feels that way some days!) Because they're so young, I am forced to take more breaks to care for and entertain them. And maybe it's because I know it won't last forever, but I don't mind that all the breaks usually push my work day well past 5 p.m. each day.
The other silver lining has just been an overall slower lifestyle. While I feel sad about things being canceled or places having closed, it's forced my family to slow down. Before the pandemic, we worked all week, so our weekends were always packed with trying to fit in as much fun, family time or visits with friends as we could. My husband and I always felt we had to "make up" time being away from the boys during the week. I never realized how wonderful and freeing it was to do absolutely nothing on a weekend.
Plus, without the stress of having to commute everywhere and do everything there is to do, I feel more balanced. I can squeeze laundry in before a work interview. I get to take small breaks to play with my kids (even if my workday ends up being longer because of them). We eat every single meal together.
I know being home all the time isn't for everyone, but we've come to embrace it and have found we've really enjoyed it. I feel way more productive work-wise. And I'm happier. Being forced to slow down and take stock of what's really important in life has been eye-opening. I'm not sure what my kids are going to remember of this time at home together. I'm sure my youngest, Elliott, probably won't remember much of anything. But I'm hoping whatever they remember, that it's memories of "that time we stayed home all the time with mommy and dada."
I know I will cherish this time together for as long as I live.
Be the first to know
Get local news delivered to your inbox!